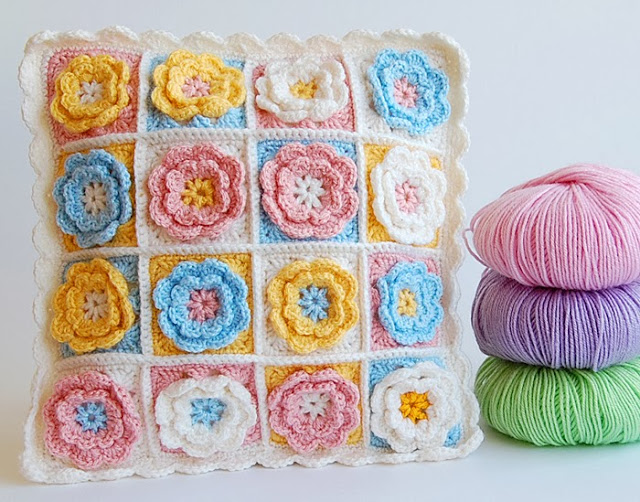 I finally finished my first granny square pillow, and I'm very happy with how it turned out. I previously posted the video tutorial for these beautiful flower granny squares.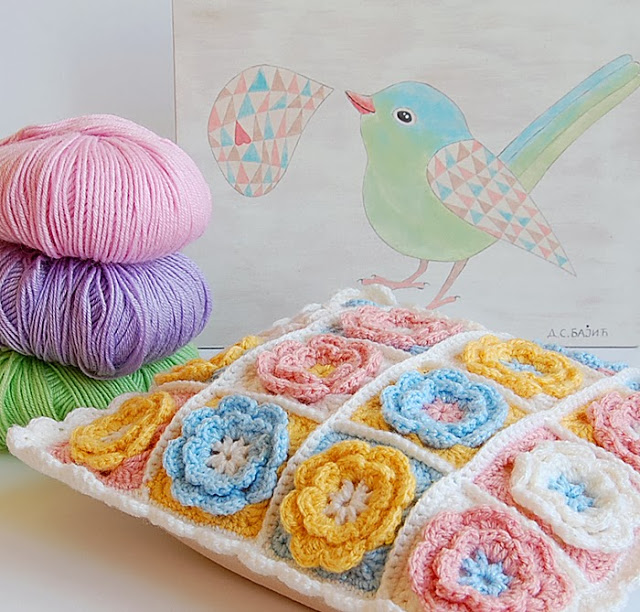 I joined them with single crochet, which I learned while watching this great video tutorial, also by Clare. You can visit her website here.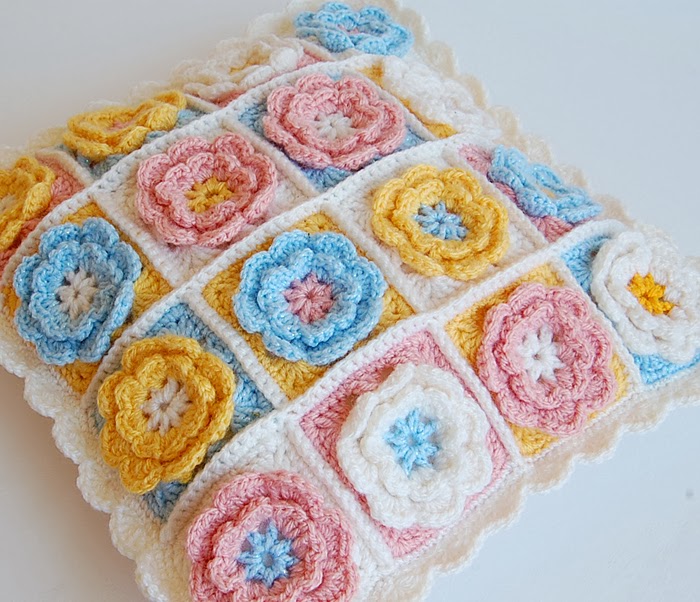 I eventually added this sweet and simple border. It's so easy to learn and make, especially by watching this tutorial.