Felicity Shawl is a modern, asymmetrical triangular crochet shawl. It is worked back and forth in rows. The best thing about this shawl is how easy and quick it is to make. It took me only 8 days to finish it. And, of course, I didn't crochet all the time. The stitch pattern is very interesting and repetitive, so when you remember 4 rows repeat, you can relax and listen to your favorite audiobook or podcast. Some of you would probably be able to watch something on YouTube or Netflix. I don't watch anything while crocheting. I'm the listening person. When I crochet (something not too demanding) I listen to audiobooks, or podcasts. That's my favorite time of the day.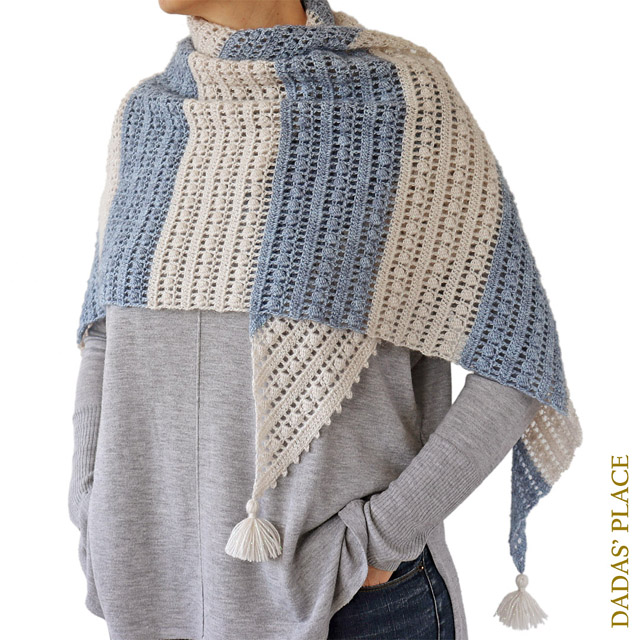 The shawl is 180 cm (70.8") wide, but you can make it in any size. If you want it smaller, just make fewer repeats, and in case you want a bigger shawl, add more repeats, and finish when you reach the desired size.
*
I made this shawl with Alize Angora Gold yarn I used in many of my previous projects. This time I combined it with Alize Angora Gold Simli yarn which has a very thin metallic thread in it, so it's sparkly, which I really like.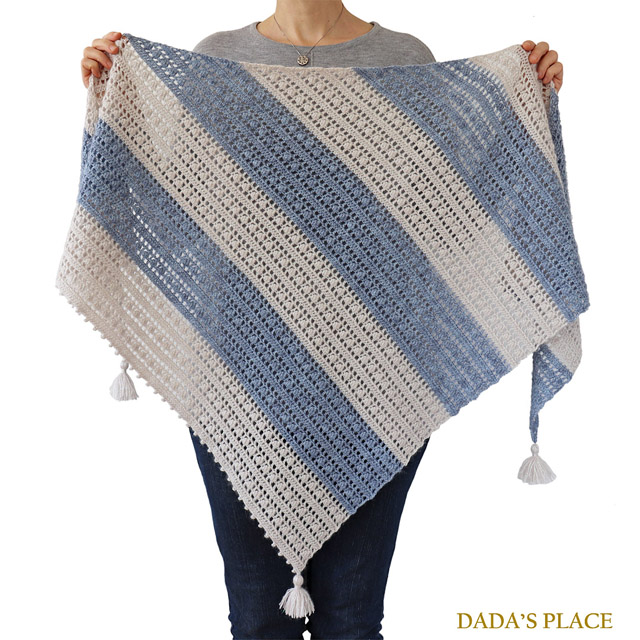 I decided to make this shawl in two colors, because I love stripes. Actually, I'm lying. I decided to make stripes because I didn't have enough blue yarn to complete the shawl. It was a holiday break, and my yarn shop was closed for 10 days. I couldn't wait so long, so I took a look at my yarn stash and found this beautiful ivory shade of Alize Angora Gold Simli yarn, and solved the problem. It would probably look great only in blue color, as well.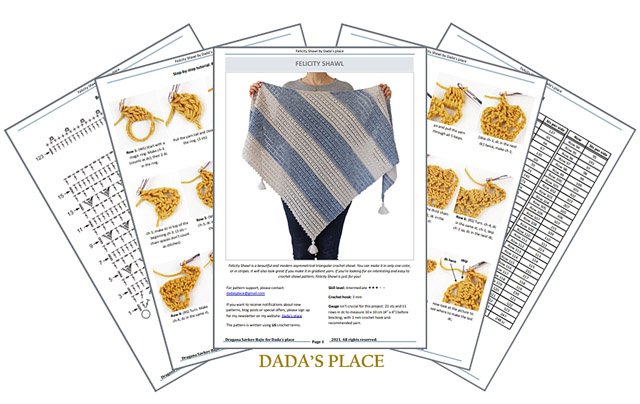 The pattern is very detailed and it has:
– a written pattern,
– a step-by-step picture tutorial on how to make the first seven rows,
– a step-by-step picture tutorial on how to make tassels,
– 2 crochet charts,
– a stitch guide,
– a stitch count and
– information on material needed.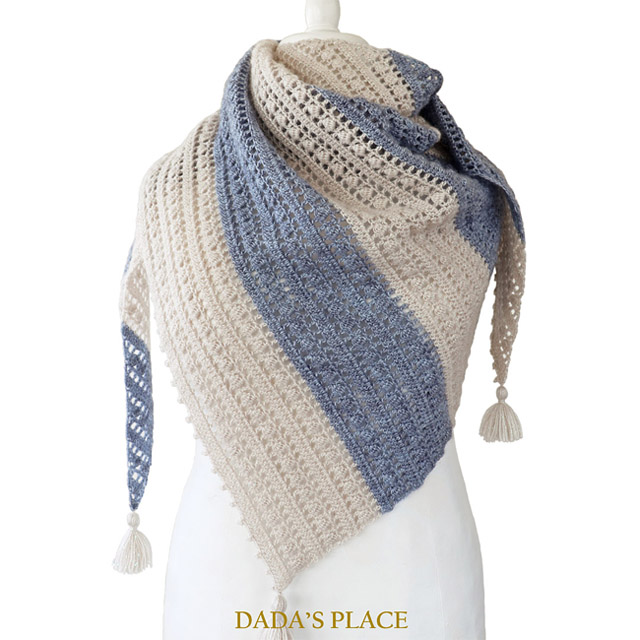 I can't wait to see your versions of the Felicity shawl! So, please tag me and use the hash tag #felicityshawl when you post it on social media. I will share the best photos in my Instagram and Facebook stories and on Pinterest.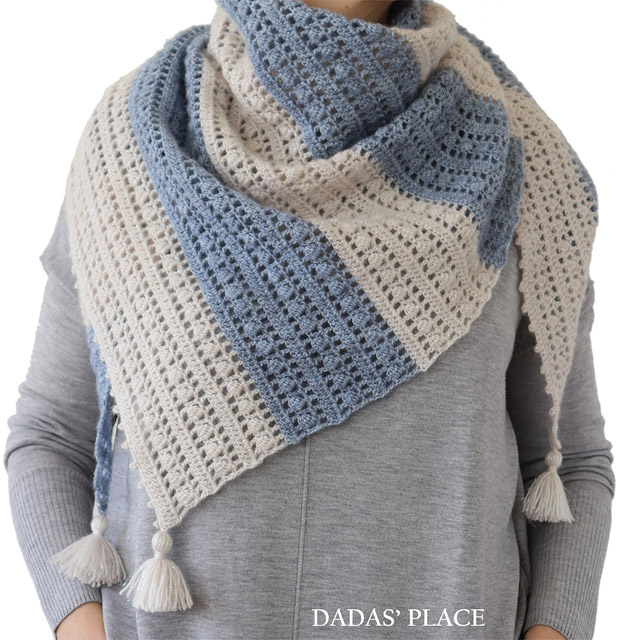 Felicity shawl is now available in all my shops. You can buy it in Dada's place shop, HERE.
*
You can also purchase it in my Ravelry shop, HERE, and my Etsy shop, HERE.