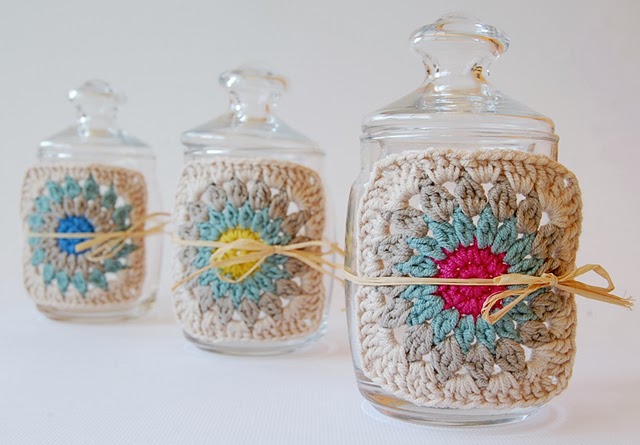 In my last post I promised that I will show you my finished shawl, but unfortunately, I haven't finished it yet. I ran out of the yarn, so in the meantime I tried
this
beautiful granny square pattern. Big thanks to Sandra whose lovely blog
Cherry Heart
I visit so often, enjoying her beautiful work, excellent photos and wonderful patterns.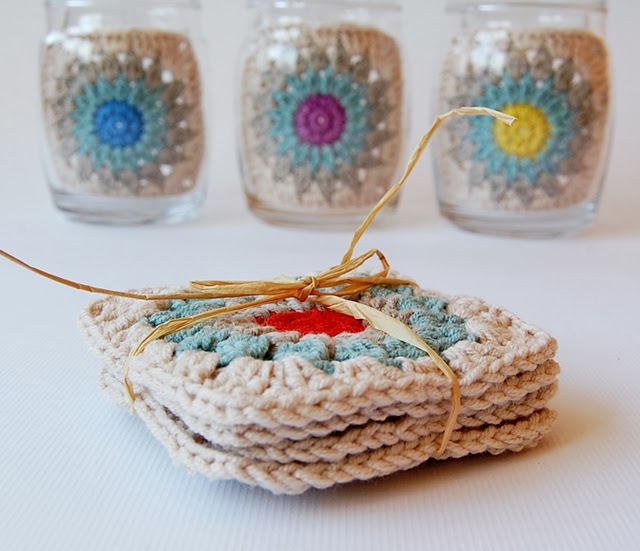 I haven't decided yet what I will make from them, probably a pillow, although, the idea of making a scarf appears attractive… I would also like to make a blanket, very, very much, but I'm aware that I don't have enough time for such a big project at the moment…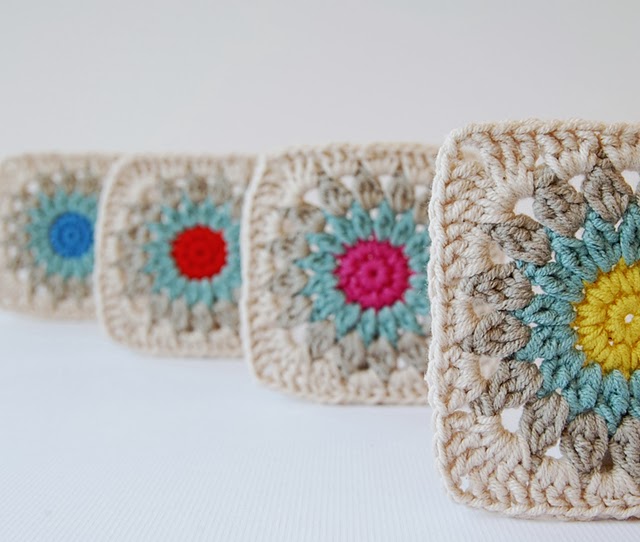 I really love making granny squares. They are mostly easy and quick to make. And I love thinking about colors. Considering which colors to use, what is the best combination, how many colors to use… actually I love everything about colors.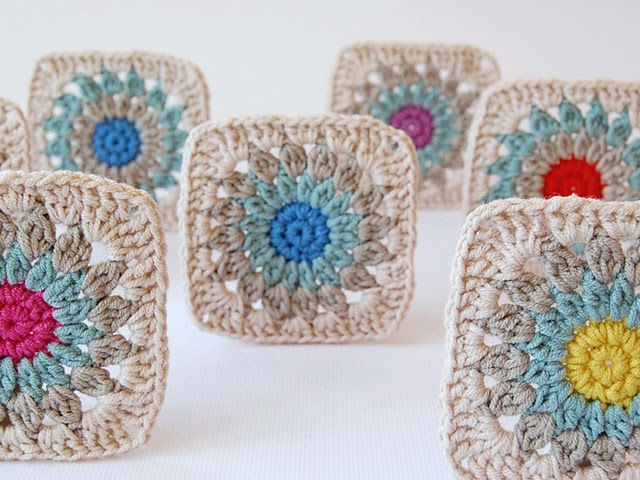 Yesterday I bought the missing yarn, so today I continued to crochet my shawl, so I hope that I will finish it soon.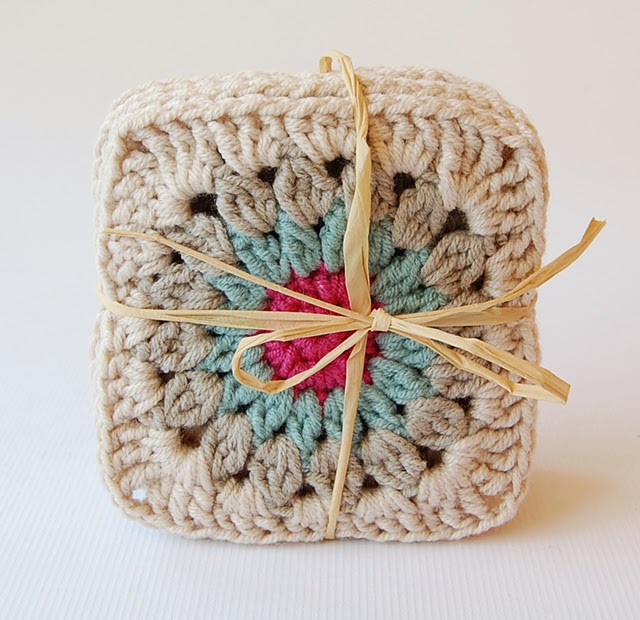 I must admit, I can't wait to finish my shawl, and to continue to crochet granny squares… There is something soothing in that repetition… I always feel better after crocheting a few granny squares… 🙂 How about you?