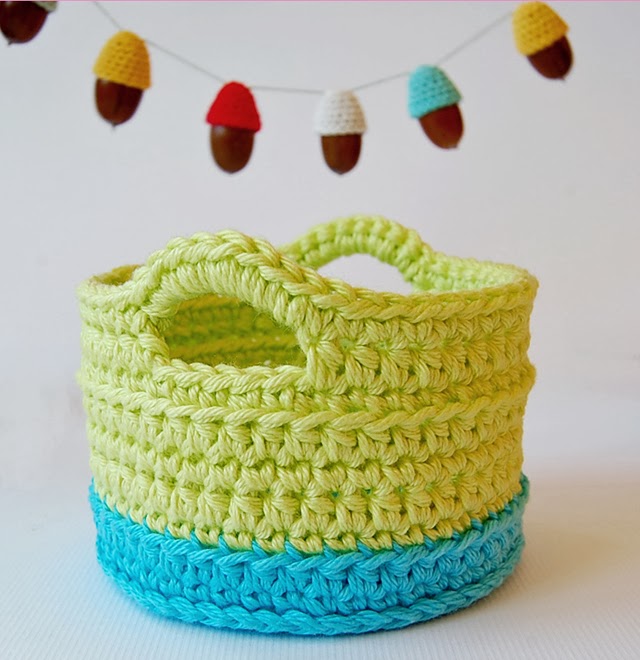 This is the first crochet basket that I have made. It turned out unexpectedly small, although I used two strands of the yarn.
However, I like it.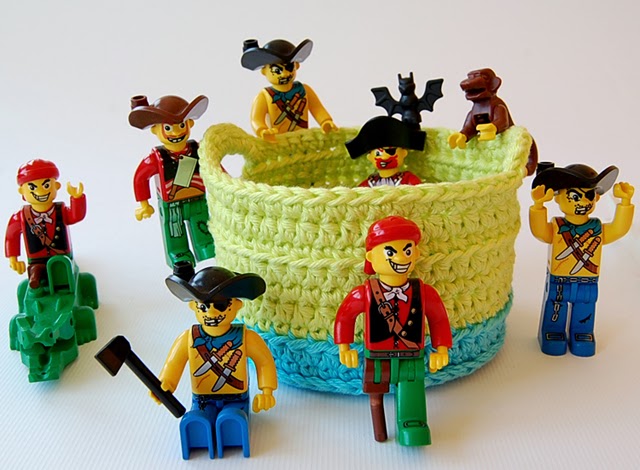 Apparently, my boy likes it even more, because he has already took the basket for his lego minifigures.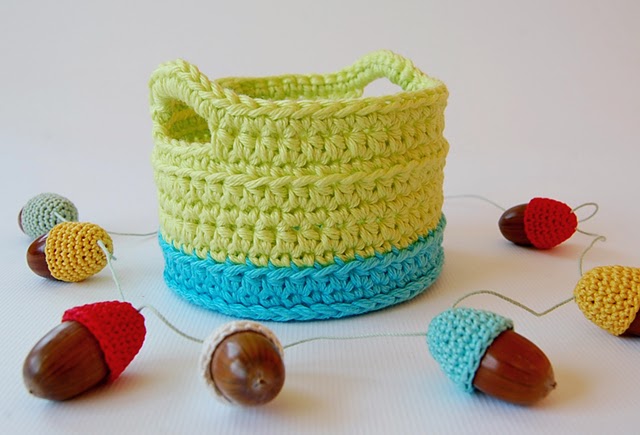 If you would like to make something like this, free tutorial for the basket you can find on the extraordinary blog called Crochet in Color
(which I always do) Thank you Liz for this awesome tutorial and for sharing such wonderful stuff on your lovely blog!
Next time on my blog: mobile phone pouch – colorful of course!