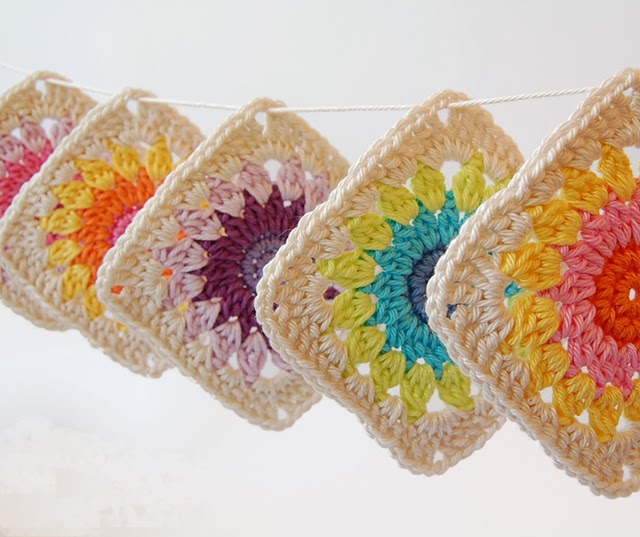 In my last post I promised to show you another Rosie Posie Grannie Square pillow, but I didn't like how it turned out, so I started another one. After I made 6 granny squares, I realized that I didn't have enough beige yarn. I went to my favorite yarn shop, but they didn't have that color, so I started the famous Rosie Posie Grannie Square pillow for the third time… this time I replaced the beige yarn with white…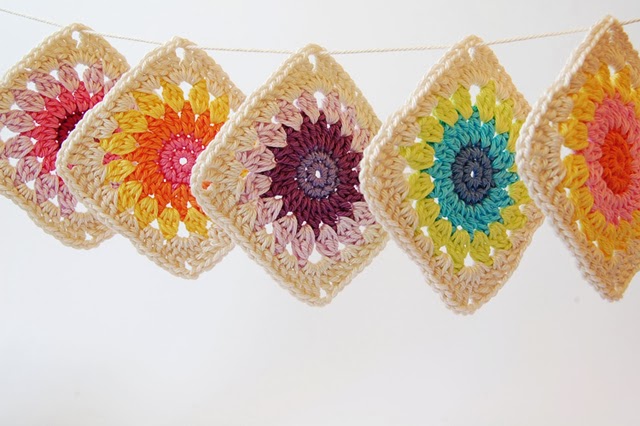 As I posted earlier, the pattern for these granny squares I found on the lovely Cherry Heart blog, here.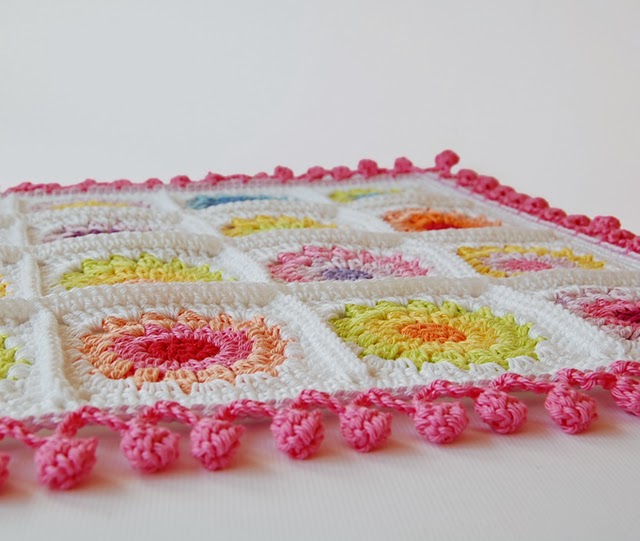 I finished the front of the pillow. As you can see, I added the beautiful Pom Pom edge, and I think that white color highlights other colors even better than beige.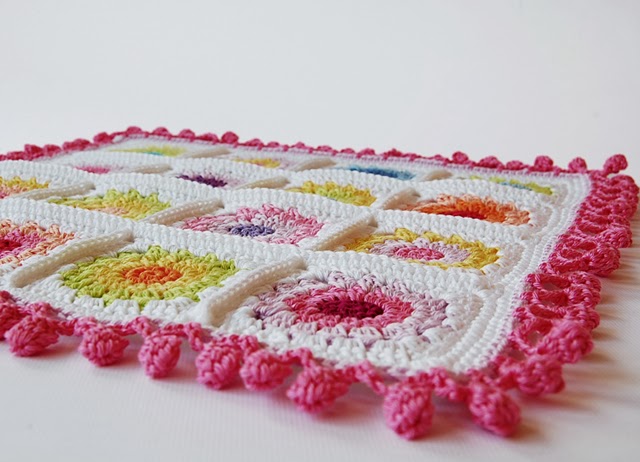 I love how the third version turned out. Now, I only have to assemble the pillow, and to wait till Sunday to give it away to my dear young friend. She's fourteen and she likes my work 🙂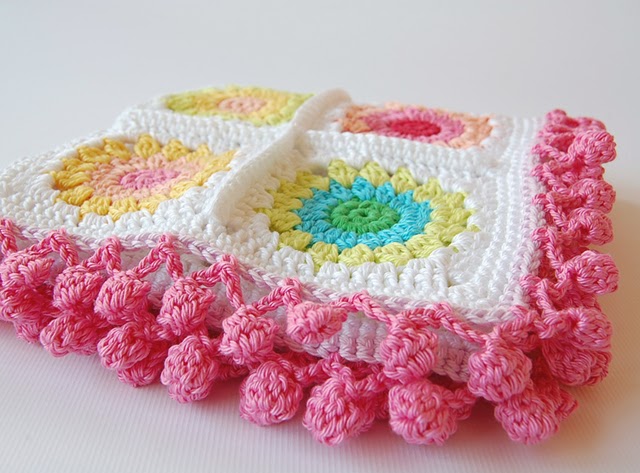 The pattern for the Pom Pom Edge which I fell in love with, you can find here on the lovely blog called Once Upon a Pink Moon. Big, big thanks to Robin for this awesome free tutorial!