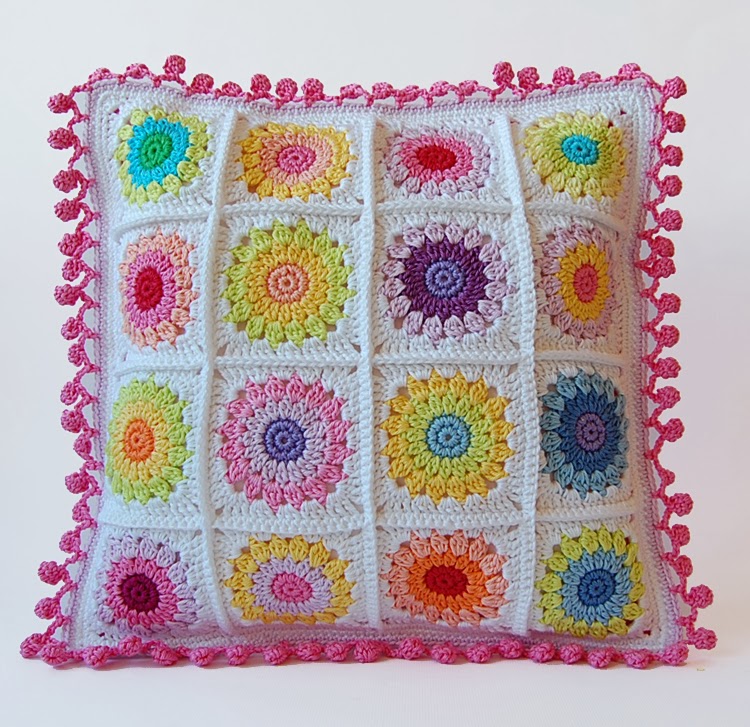 I've finished my second Rosie Posie Granny Square Pillow, and I must admit that I really like how it turned out!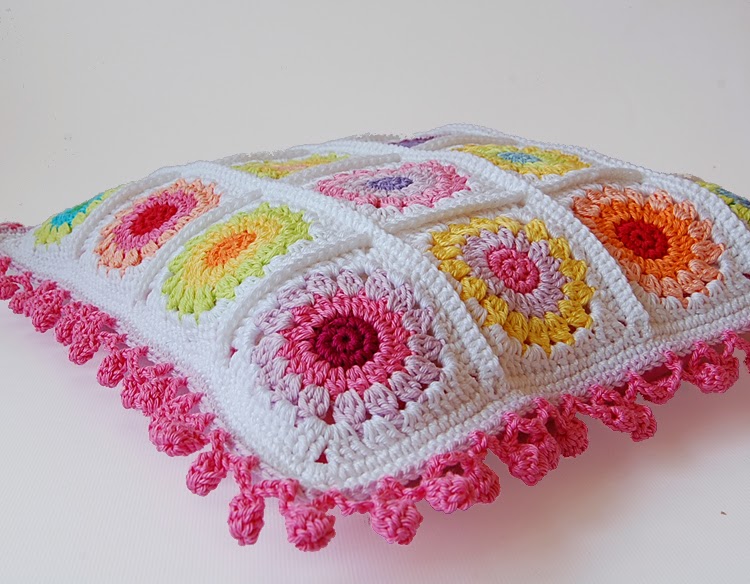 Links to the free tutorials for these granny squares and for this gorgeous Pom Pom Edge you can find in my previous post.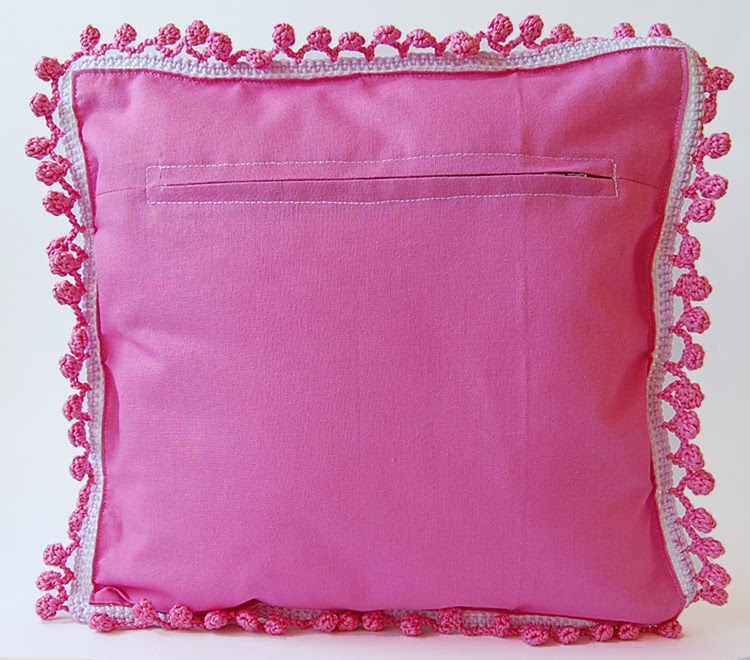 I didn't crochet the other side of the pillow, so this is how it looks. I think that crocheting both sides of the pillow is a waste of time, which I would rather spend crocheting another project…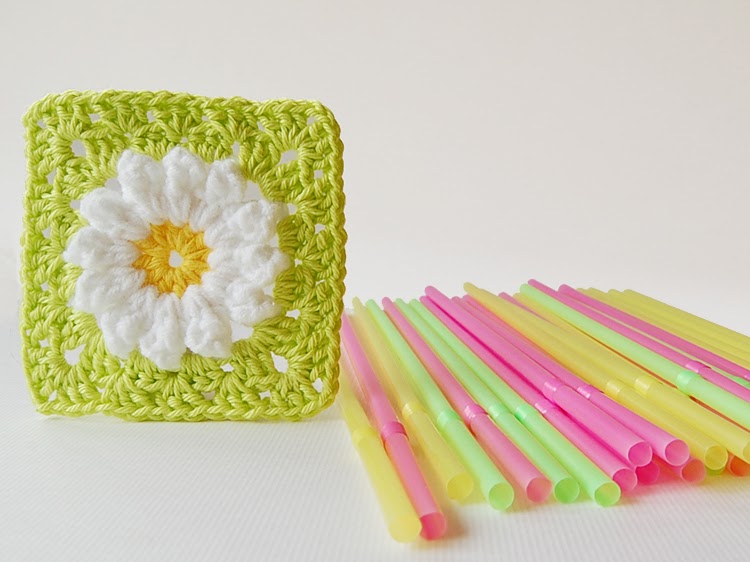 And the project I'm currently working on, is another pillow. This time, I found this cute Daisy granny square free tutorial on the Color 'n Cream blog, which is one of my favorite crochet blogs, so I visit it often, because there is always something new and colorful there. And I love colors. Very much.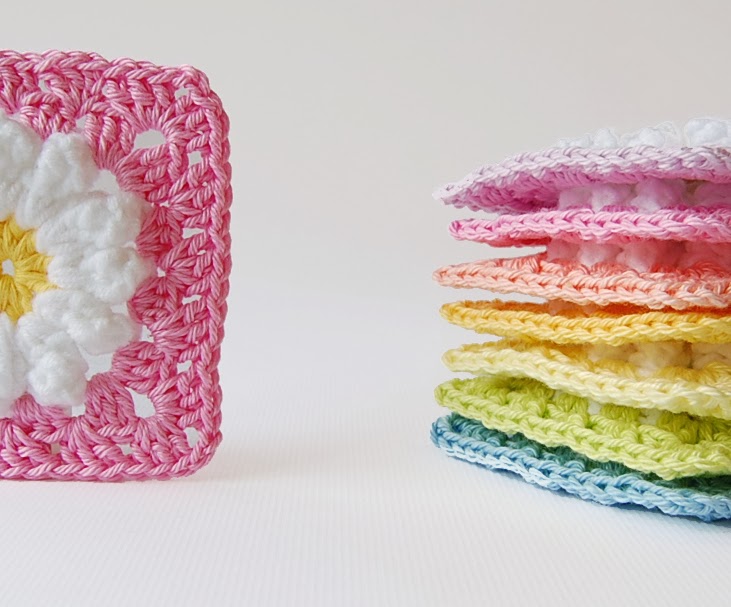 I just made one little change. In the beginning I did double crochets in the magic ring instead of single crochets. That way I made the flower center a bit larger.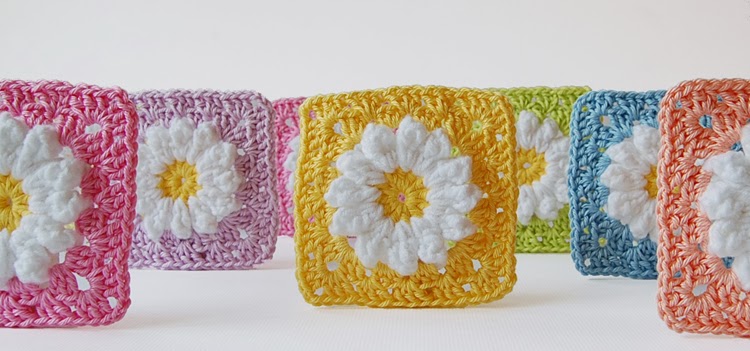 I chose bright colors for this pillow, so it will be quite colorful and happy.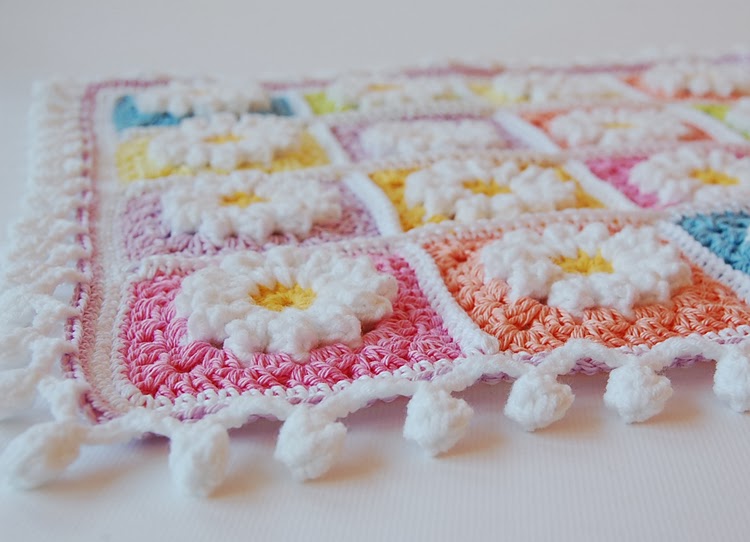 As you can see, I added the famous Pom Pom Edge again. I just couldn't resist. Remember, I fell in love with that border…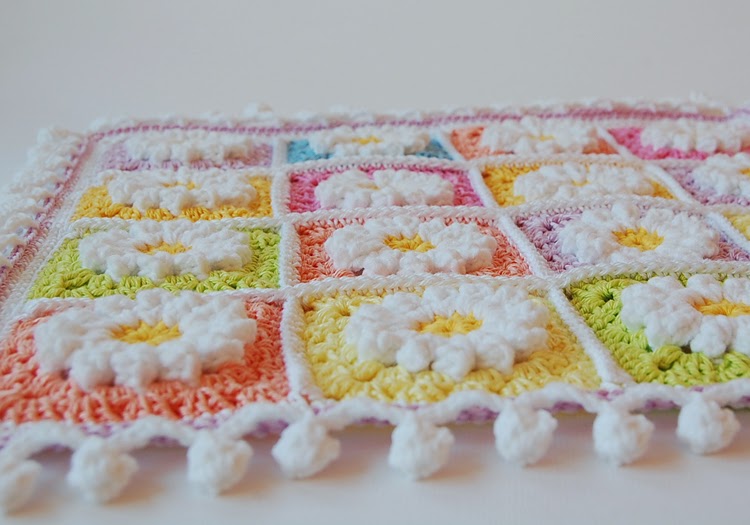 Next time, I will show you the finished pillow and probably something relating to Christmas decoration. It's time to think about Christmas.