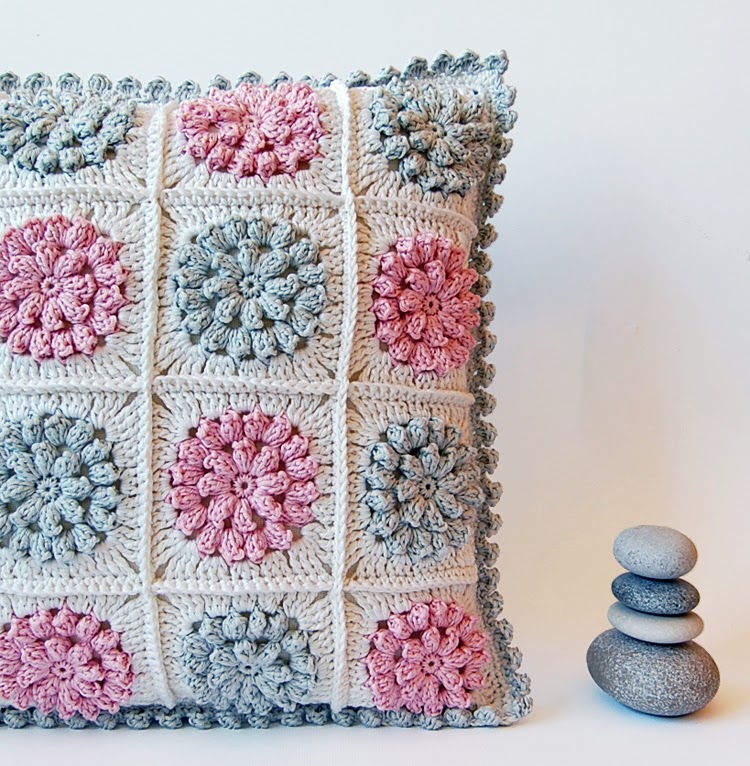 I finished this pillow several days ago, and I really like how it turned out. Love this beautiful pattern! Right now I'm working on another project using this gorgeous flower pattern again. And I adore this shade of gray.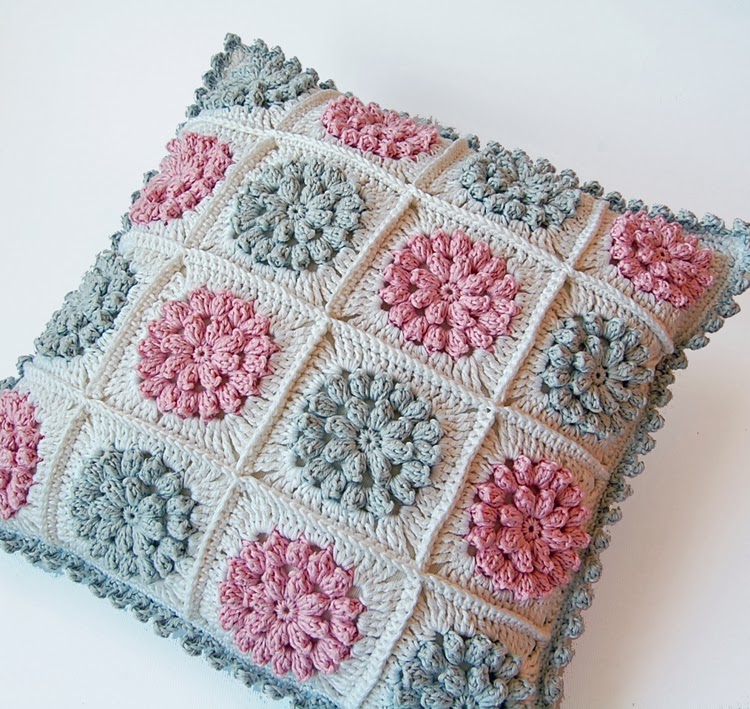 As I mentioned in one of my previous post, when I showed you the work in progress, I added this cute bobble edging.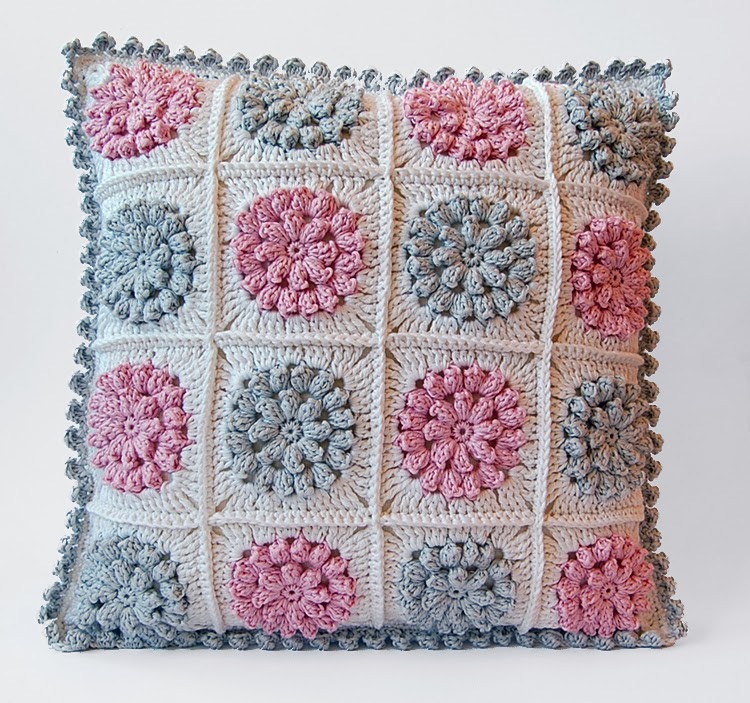 I joined granny squares with single crochet.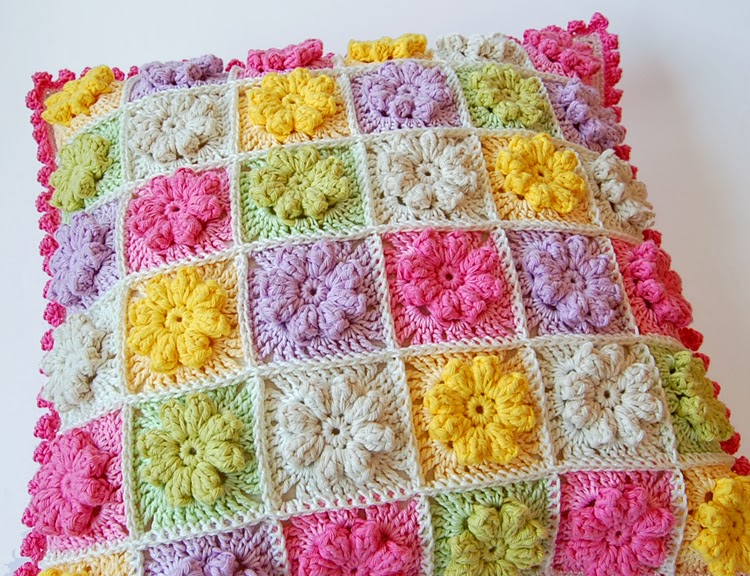 I've just finished this one. I wanted something really colorful and bright and happy, because this one is for my sister. I used two different brands of yarn, both 100% cotton, thicker for the flowers and thinner for the background. That way the flowers really pop out, which I like.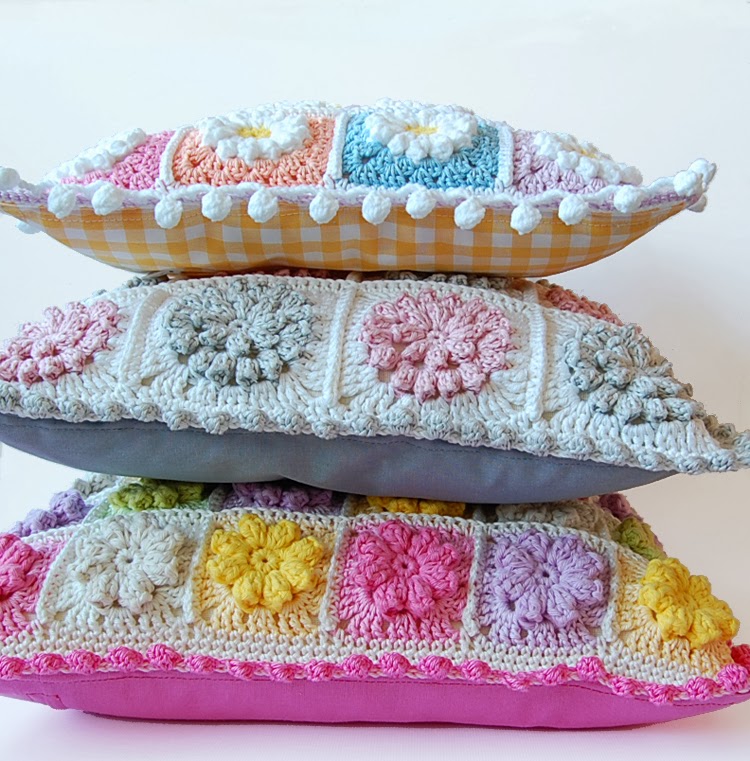 Non of these pillows will stay at my home, so I will definitely make some more pillows in the future…