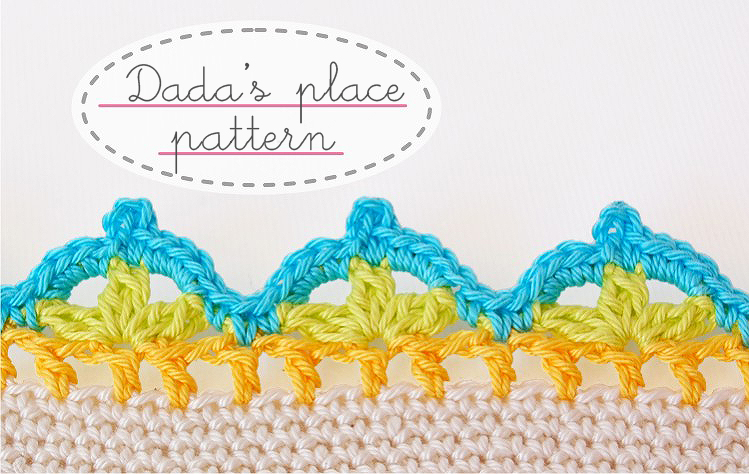 Although I didn't post anything since the end of the last month, which is more than 3 weeks (I know, it was too long), I was actually very, very busy…
After my last post (about the shawl, wrap or scarf…), I ran out of one yarn color (dark grey), so I went to my yarn shop to buy it, but they didn't have that color, so they had to order it. I waited, and waited, and waited, but they haven't still managed to get that yarn. So, I still have to wait to finish my scarf…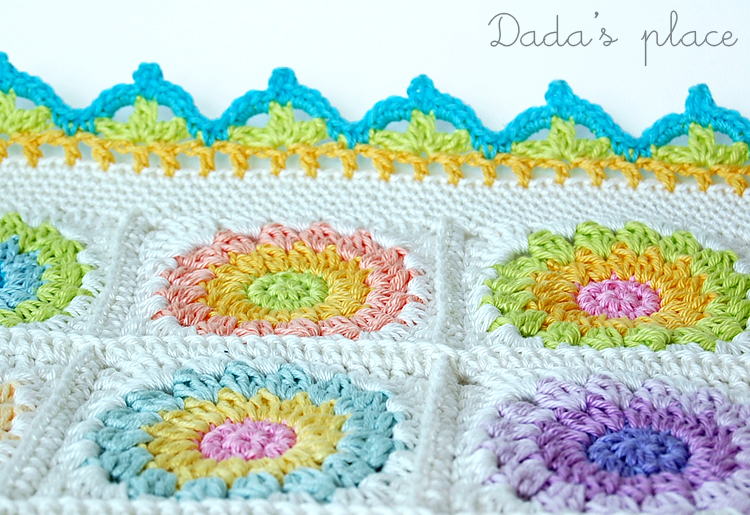 So, while I waited for my yarn to arrive, I decided to finish my super big project – a blanket for my son. I worked on it day after day, after day, after day…. I worked so hard, I caught myself saying that I would never ever start something as big as a blanket…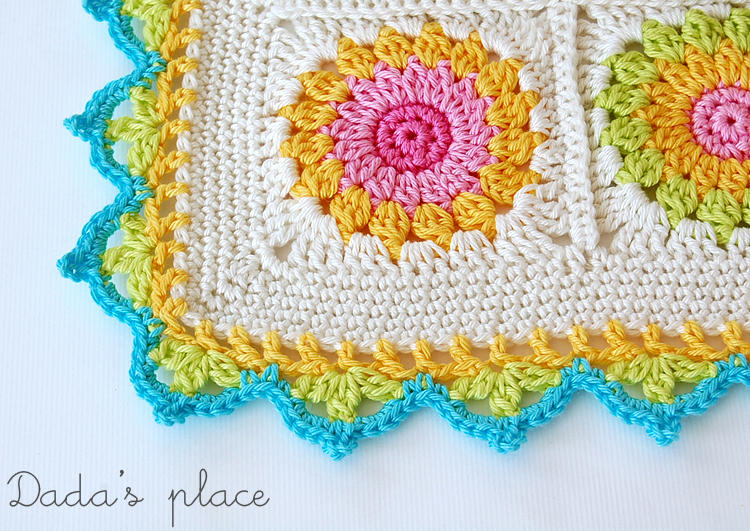 And finally, yesterday, 5 days before his 13th birthday I finished it! I'm so happy! I really like how it turned out. And most importantly my son likes it too.
So, because I'm so happy (and good), and you are so kind, supportive, patient and great, I decided to make crochet chart (my very first one) for this border I designed.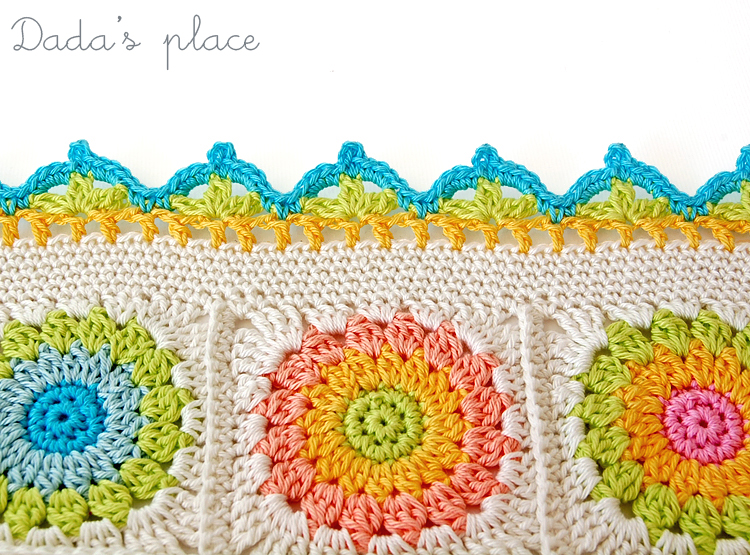 There is a story behind this border. Or a problem, to be more precise. Believe it or not, but I again encountered the same problem: I ran out of the yarn, and couldn't find it anywhere – it seemed that manufacturer didn't produce that color anymore. I bought a yarn very similar color to the missing one, but not exactly the same.
I thought to make 2 row of single crochet in green and turquoise, and then to make the border in that new similar color, but then, something else came to my mind. To make colorful edge. Why not? I did just that. And I love it! It looks as happy as I felt when I finished it.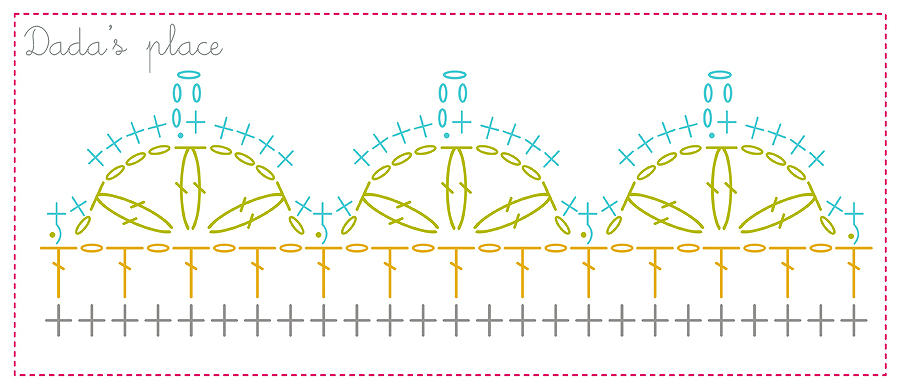 I hope you will like this border, and maybe make it someday…
These are the stitches you will need. only 6. It isn't complicated. I love uncomplicated things. Simple things and simple life (although life has a tendency to complicate things… or some things have tendency to complicate life… I'm not sure)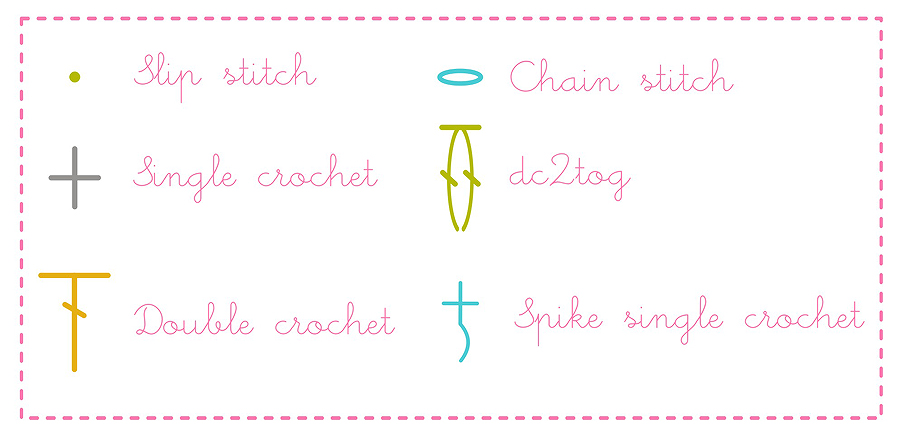 I didn't manage to take a decent photo of the blanket, because of the weather. I need more light, and it was cloudy and rainy here lately. So, as soon as sun decides to show up here, I will grab my camera and take some photos…