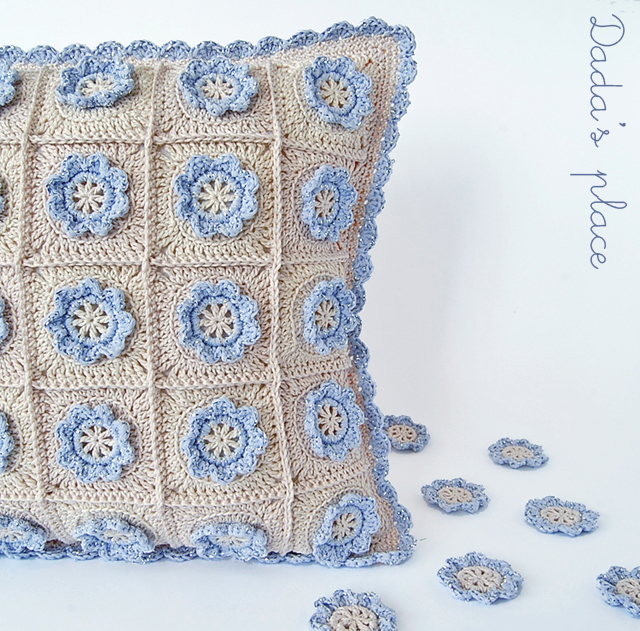 I've just finished this pillow. The pattern is my own design. Very similar to the granny square I use for the Little flower baby blanket from my previous post. This grannie is a little smaller.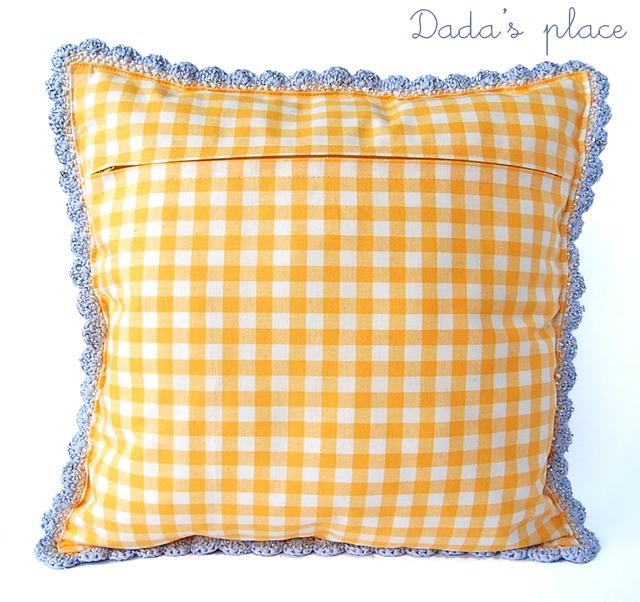 This is the back side of the pillow. I never crochet it. I always add a fabric with a zipper. Looks nice and save my time (which I may spend crocheting…)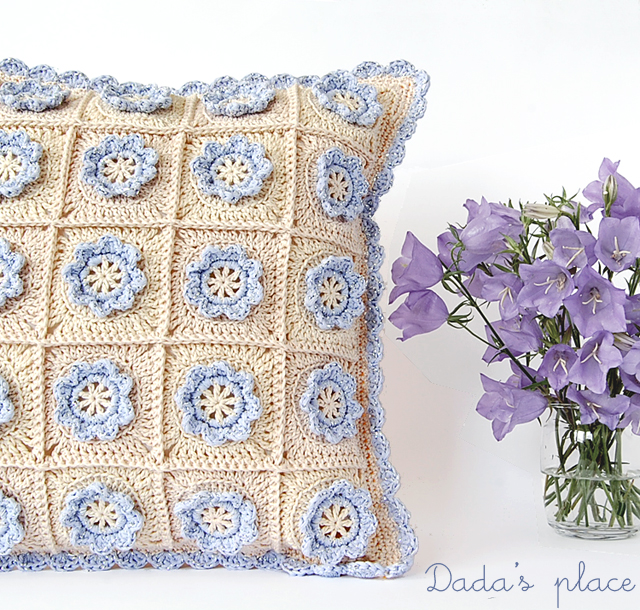 I used my trusty 100% cotton "Tango" yarn (manufacturer: St. George), and for the petals I used purple-blue "Una" yarn (also from St. George) It's 50% acrylic, 45% cotton and 5% metalized polyester.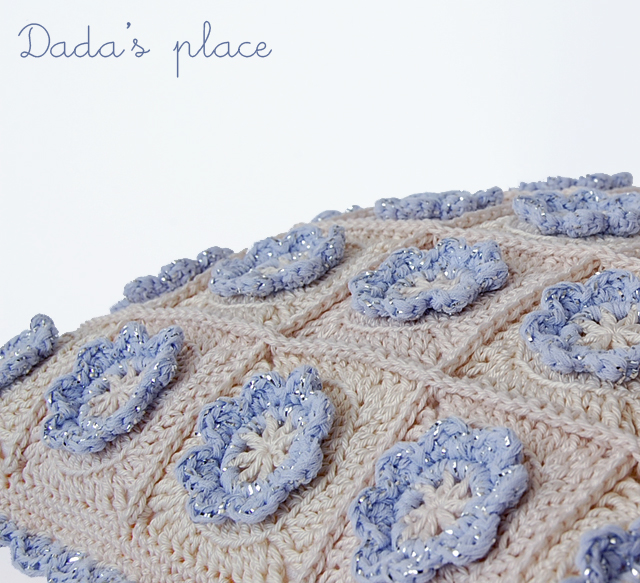 I've already started my next crochet project, which I'm very excited about. Something new, I've never made before, colorful and happy…