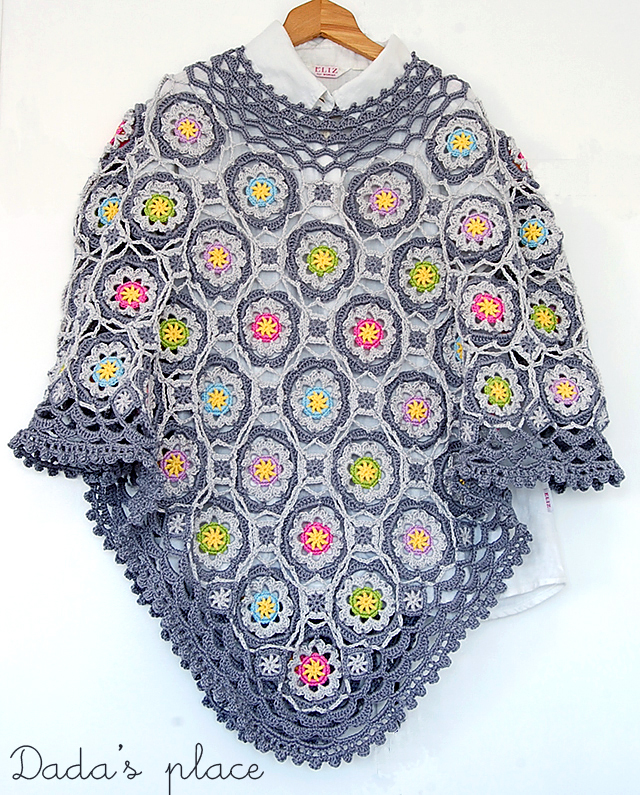 Although I didn't post anything for a while, I was very, very busy. These last few weeks have been very difficult and exhausting for me. There were so many things I had to learn and do… but, now I'm so happy and satisfied because I've finally achieved my long-time goal to open Dada's place shop!
I've also managed to finish this poncho, and I'm really happy with how it turned out!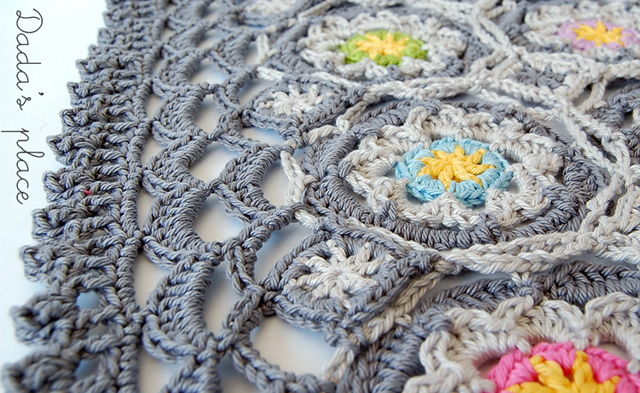 It wasn't my biggest crochet project so far, but sure it was the most perplexed. I had to figure out how to connect the flowers, how to finish the part around the neck, how and which border to add… It was a lot of work…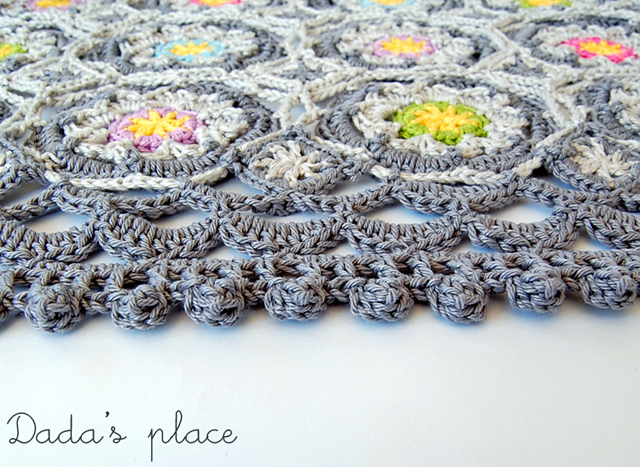 … but it was a very creative process, which I love so much! When I think about crochet, first thing (word) that comes to my mind is possibility. There are countless possibilities of combining only a few basic crochet stitches… it's really fascinating!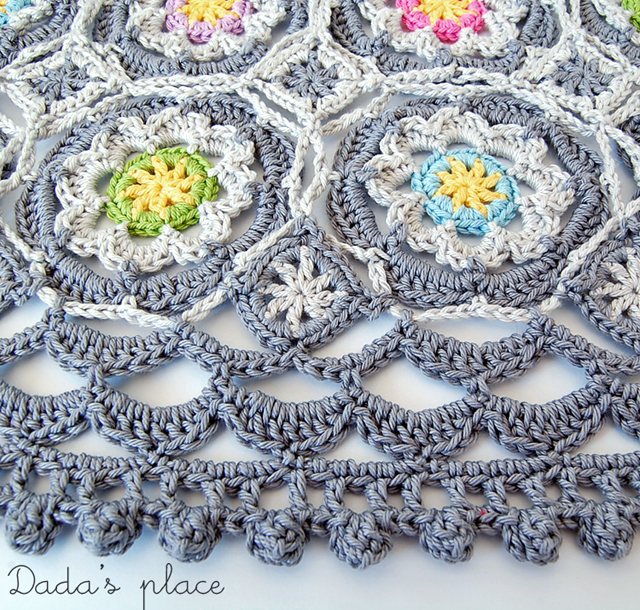 I made this poncho using 100% cotton yarn "Tango" from St. George, and 3.5 mm crochet hook.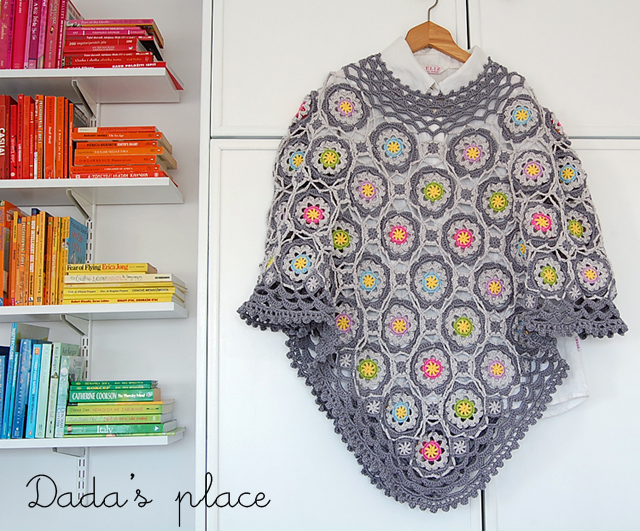 I've already started my next project. It's a PDF pattern for the Flowery granny square pillow. Something new & colorful. I have to fill up Dada's place shop! 🙂
*
Update: I made a free pattern for this flower ornaments, as a part of my free Secret Garden Shawl pattern.
*
Click here to check out my free Secret Garden Shawl pattern and step-by-step tutorial, suitable even for beginners.
*