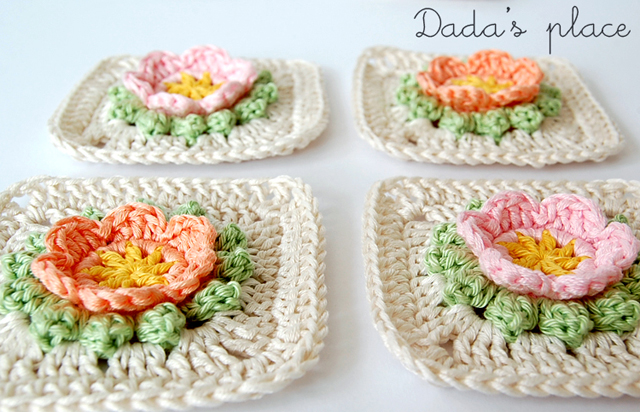 These are my newest granny squares. I'm currently working on the pattern and tutorial (step-by-step with many pictures) for these colorful granny squares.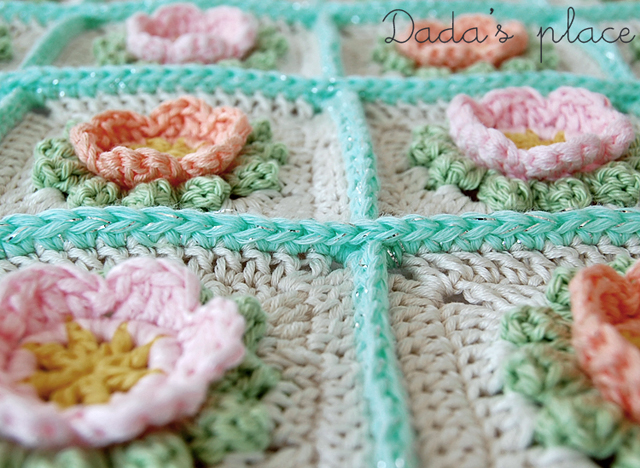 Actually, I'm making a tutorial for the pillow. I will explain how to make a granny square, how to join them, how to make a border, and finally, how to make a pillow.
I will show how to add fabric (with an inserted zipper) on the back side. It will be very, very detailed tutorial. And hope It will be in Dada's place shop soon.
*
Update: The flowery pillow pattern and step-by-step tutorial is now available in Dada's place shop (payment options: Credit cards & PayPal).
*
You can also buy it in my Ravelry shop and in my Etsy shop. (payment option: PayPal) 
*