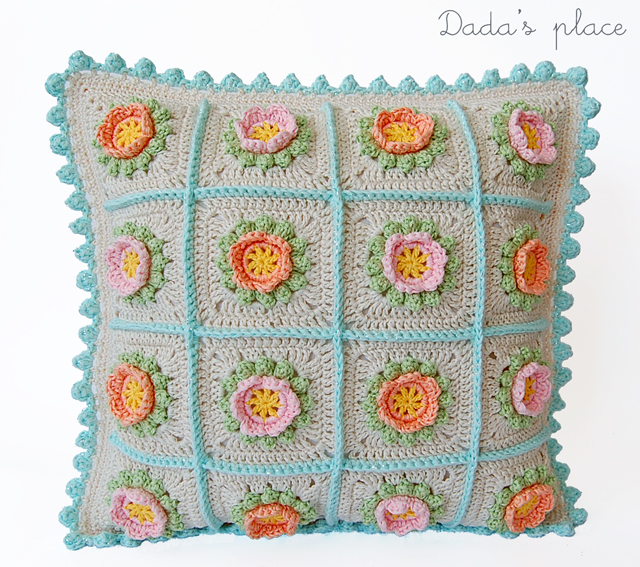 It's been a long time since my last post. I didn't neglect my blog on purpose. I just was so busy. Busy making my first pdf pattern and tutorial. There were so many things I had to do and learn. Take and pedit photos, learn how to write pattern in Word, write the pattern, check out and test the pattern…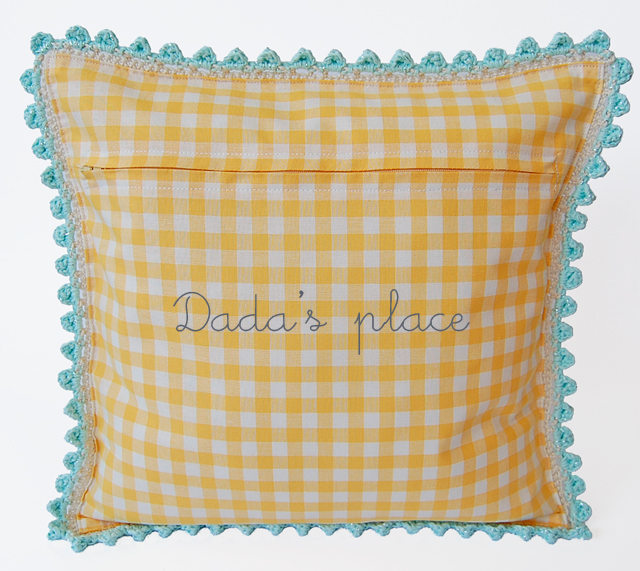 *
And finally, my very first Flowery granny square cushion pattern and step-by-step tutorial is now available in Dada's place shop (payment options: Credit cards & PayPal).
*
You can also buy it in my Ravelry shop and in my Etsy shop. (payment option: PayPal)
*
The tutorial is very detailed (it is written on 18 pages with more then 100 photographs!)and I think that even beginners can try it.
This step by step tutorial includes instruction on how to:
* make a granny square
* join granny squares
* make a border
* make an inner cushion
* make a cushion case
This pattern is written in standard US crochet terms.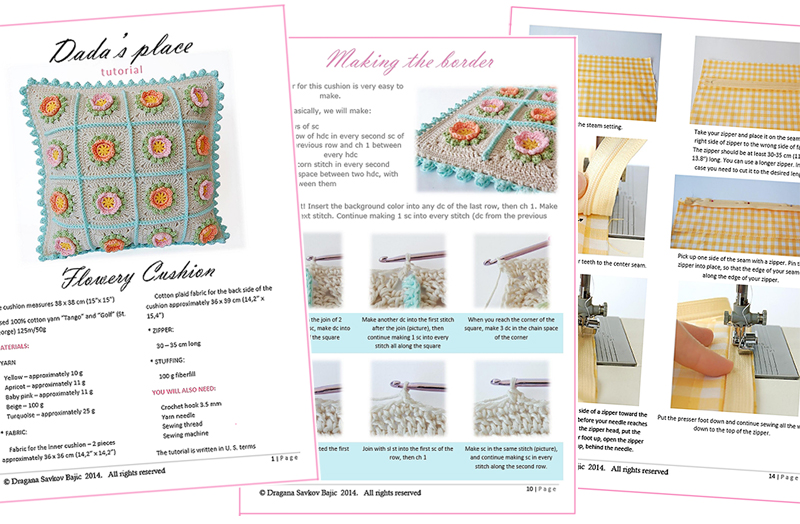 I want to thank my friend Sandra for reviewing this tutorial. Sandra is an English teacher and my dear friend. So, Sandra, hvala ti do neba! (thank you so much!)
*
Click here to get the Flowery Cushion pattern and step-by-step tutorial.
*