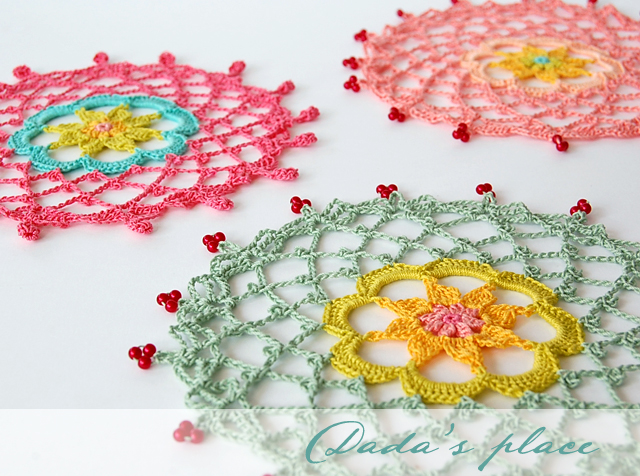 These doilies actually aren't doilies.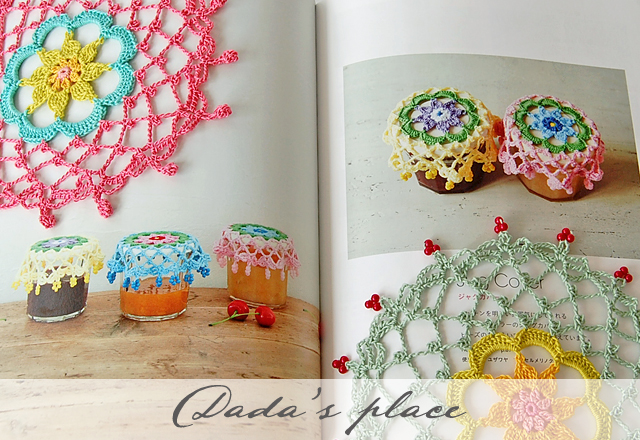 They are jug covers.

When I finished the first one, I so liked how it turned out, that I made 3 of them, the same day. I like how the colors look.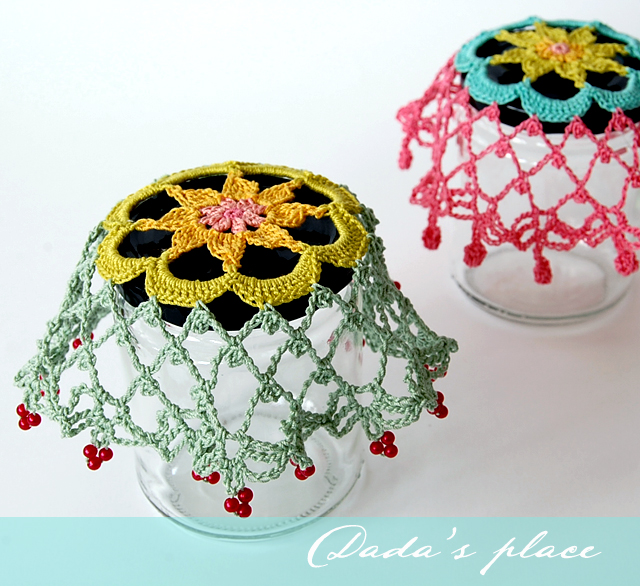 I used thin cotton thread for doilies, and 4 mm plastic beads.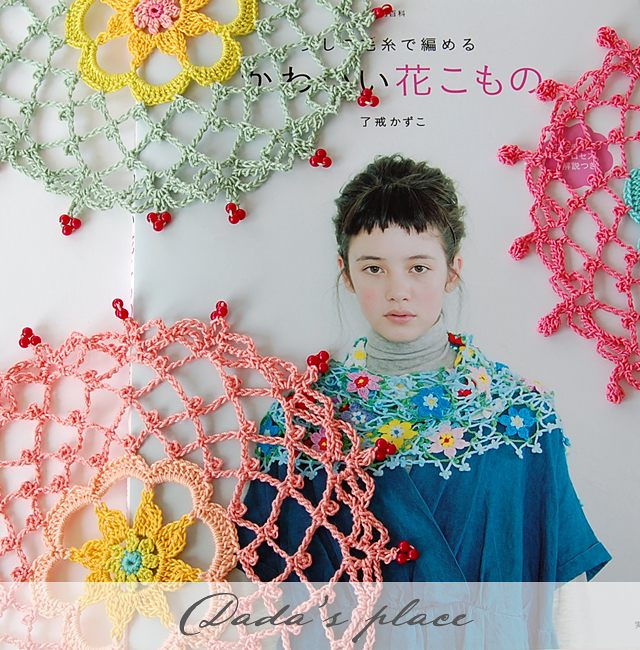 The pattern is from this cute Japanese crochet book, which needles to say, I adore.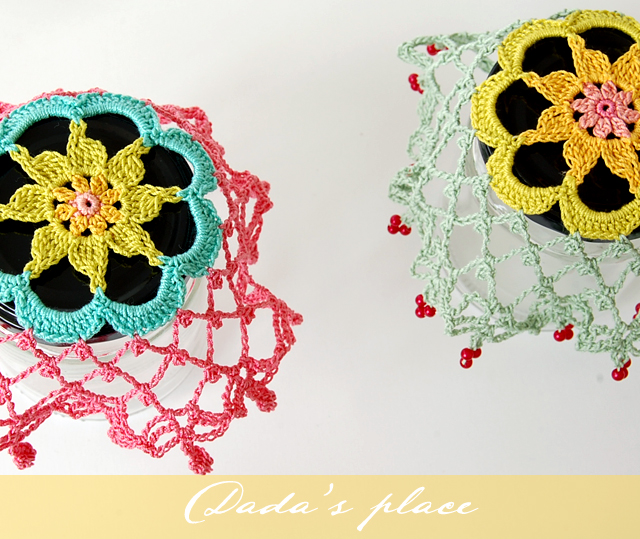 If you like making homemade jam, these jar covers would make your jars absolutely irresistible.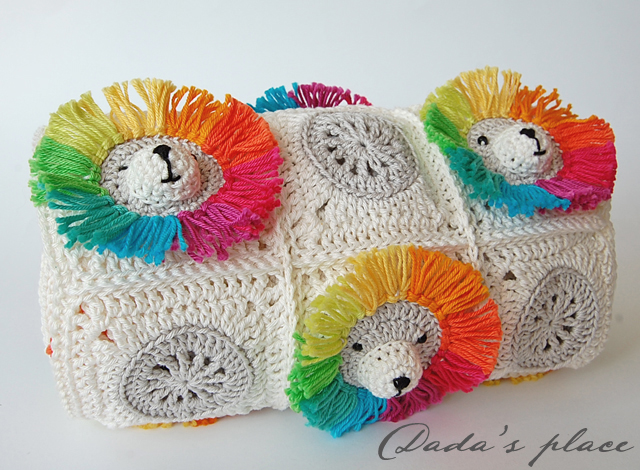 Last but not least, I'd like to announce that the pattern for this Rainbow Lion Baby Blanket will be available in Dada's place shop in a few days.
*
Update: The Rainbow Lion Baby Blanknet pattern & step-by-step tutorial is now available in Dada's place shop (payment options: Credit cards & PayPal).
*
You can also buy it in my Ravelry shop and in my Etsy shop. (payment option: PayPal)
*