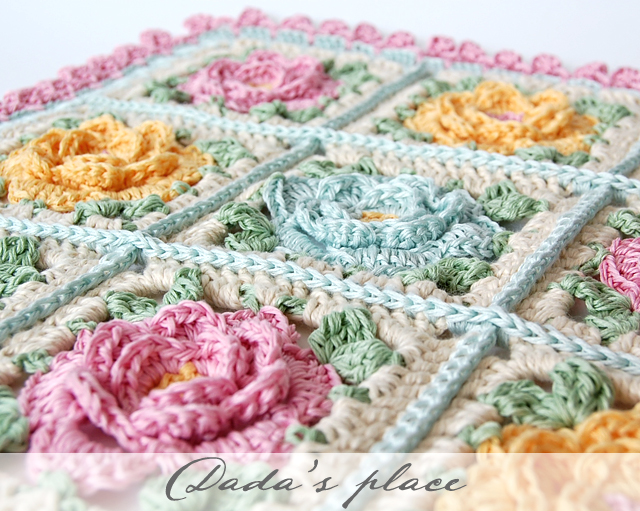 The other day (after I had finished my latest pattern), I took my ever growing stash of yarn, and one of my Japanese craft book which I had treated myself for Christmas and make this pillow cover. I didn't finished it yet, I just made the crochet side of the cover, but hope I will put it together soon.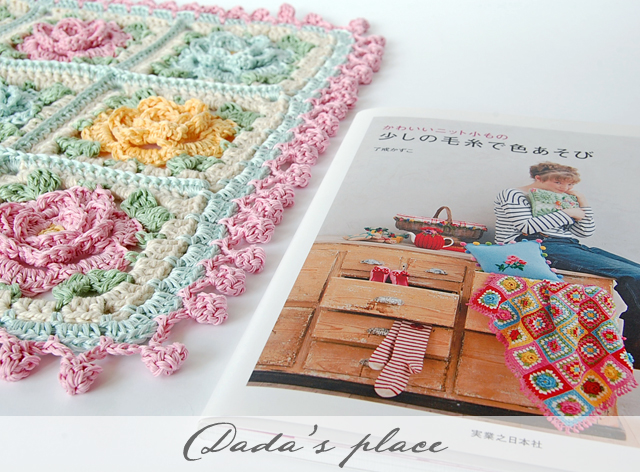 The pattern for the flowery granny square I found in this Japanese crochet book (which I bought in this fabulous shop).
This is actually the pattern for the blanket from the cover. I just omitted the last two rows from the pattern, and joined them together with single crochet. I absolutely adore Japanese crochet books. They are packed with so much beauty!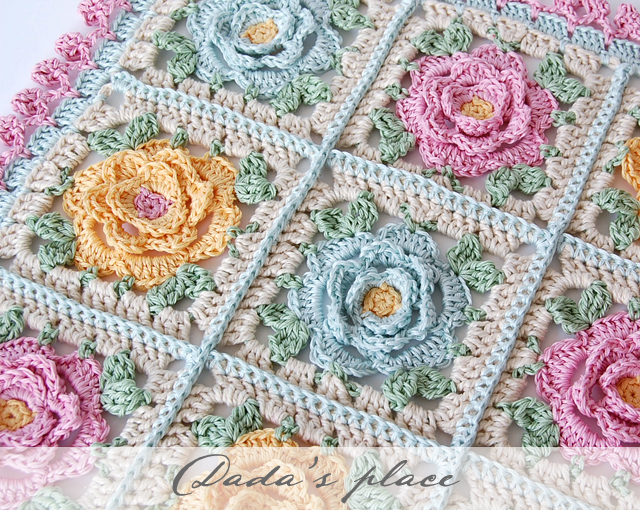 I really like how it turned out, can't wait to finish the pillow!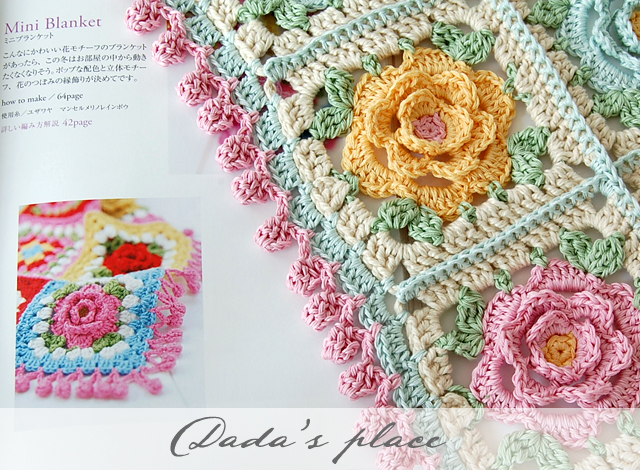 I must admit that I fell in love with these flowers, I'm already working on the second pillow with the same pattern, and I seriously thinking about making a blanket with some rich, lacy edge… I can imagine myself wrapped in that beauty (in a few months) with a cup of coffee and some exciting new project on the hook…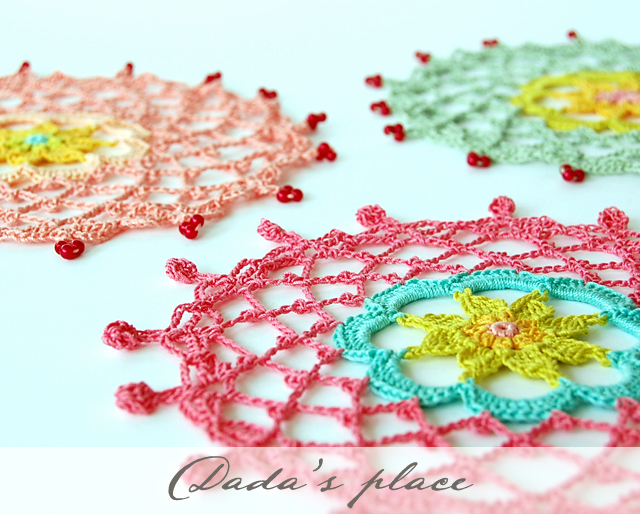 In my next post I will show you what else I have been making these days…