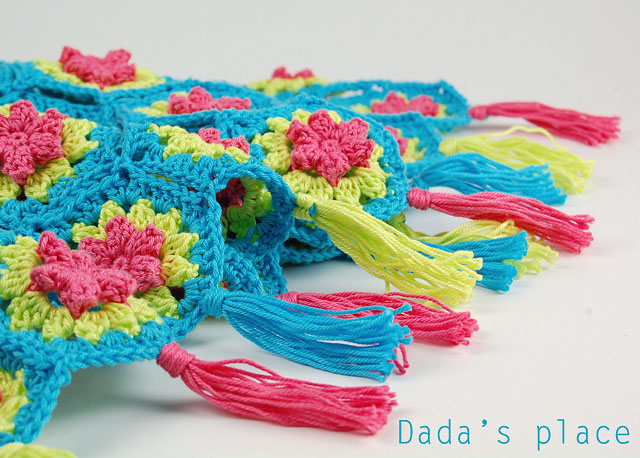 I haven't posted anything on my blog for a while, and it may seem that I've neglected my blog and work, but believe me, I work very hard to create new patterns and to offer you some (hope to be) beautiful stuff.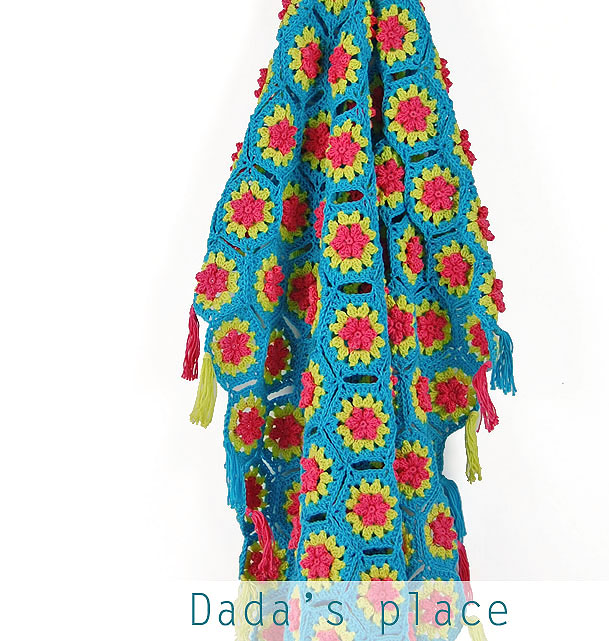 I finished this blanket probably a month ago, but immediately after the completion, I've got an idea for another blanket, and threw myself into that new project, which isn't finished yet, and was in the beginning pretty challenging, I must say. All is good now. after many, many trials and errors, I finally told myself: "Dragana, just relax, it doesn't have at all to be perfect". (because as you may already know "don't let the perfect be the enemy of the good" to quote Voltaire), and soon after that, I created the design I was very satisfied with and continued working on the project.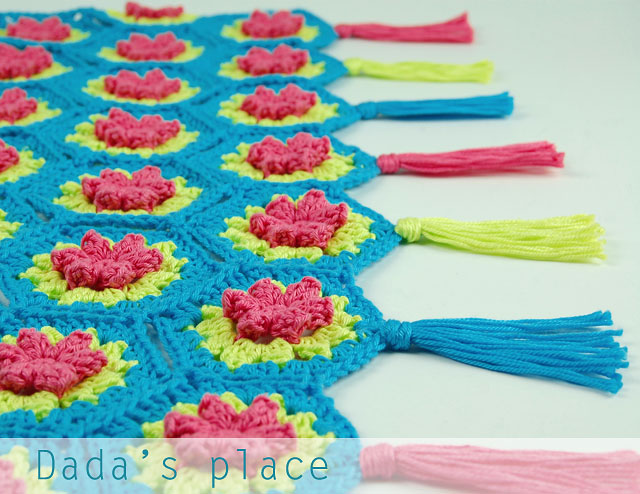 What can I say about this blanket? First, I love the colors. This winter and the beginning of spring were very rainy and gloomy and I really enjoyed working with these bright colors. Second, this is my first hexagon blanket. I honestly don't know why it took me so long to try something different from squares. I finally did, and I'm very happy with how it turned out.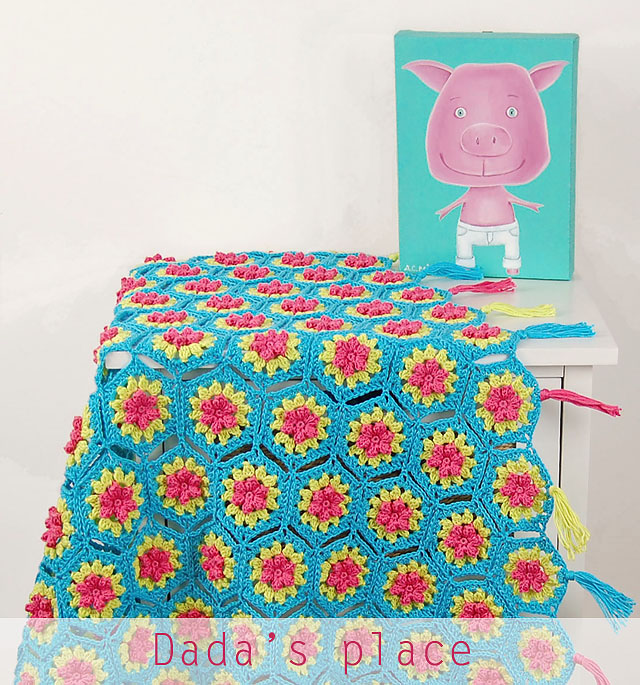 The blanket measures approximately 72 x 80 cm (28″ x 31.5″), and is composed of 116 hexagons! Can you believe that? My last blanket,
The English Garden Baby Blanket
has only 20 squares, and my
Norwegian Forest Blanket
only 16. I used my beloved 100% cotton yarn "Tango" 125m/50g from St. George (manufacturer from Serbia who unfortunately doesn't sell on-line). I used my trusty 3.5 mm crochet hook (USA – size 4).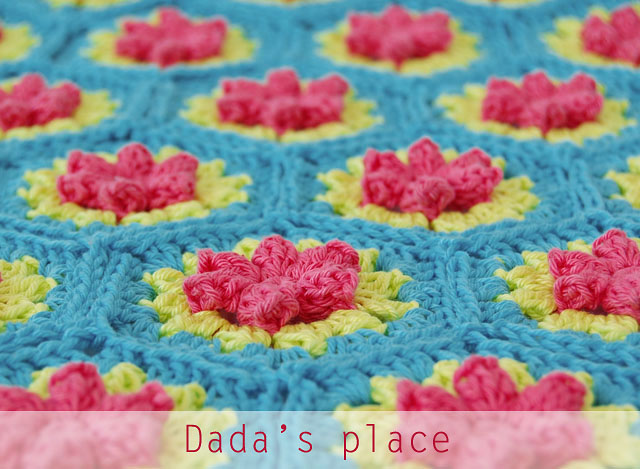 What else can I say about this blanket? oh, yes, I decided to boost the popularity of hexagons a little (because they deserve it), so I'm going to make free, very detailed step-by-step photo tutorial on how to make these flowery hexagons… Hope you will try them out…
The hexagon step-by-step tutorial is now available
here
.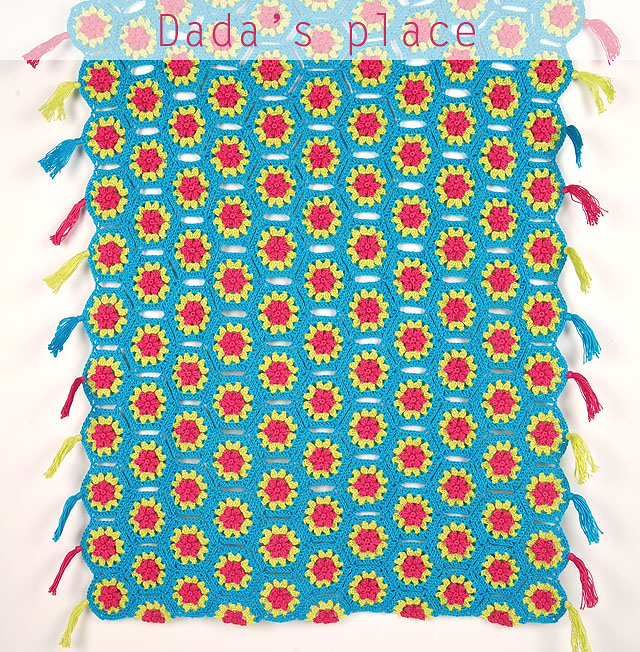 And that fringe! I just love it! 🙂