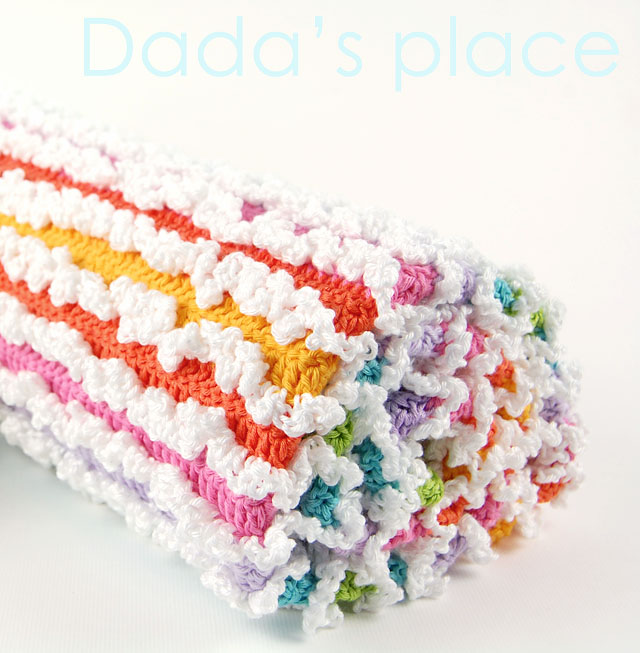 I don't know why, but the first thing that comes to my mind when I saw a rainbow is a childhood. It seems that the world was more colorful when we were little children, or maybe we just payed more attention to colors. Anyway, this blanket brings me back to my carefree early childhood, when life and I were very close, that I couldn't differentiate myself from the life. We were one, and the same. Happy times. That's why I so much love this blanket!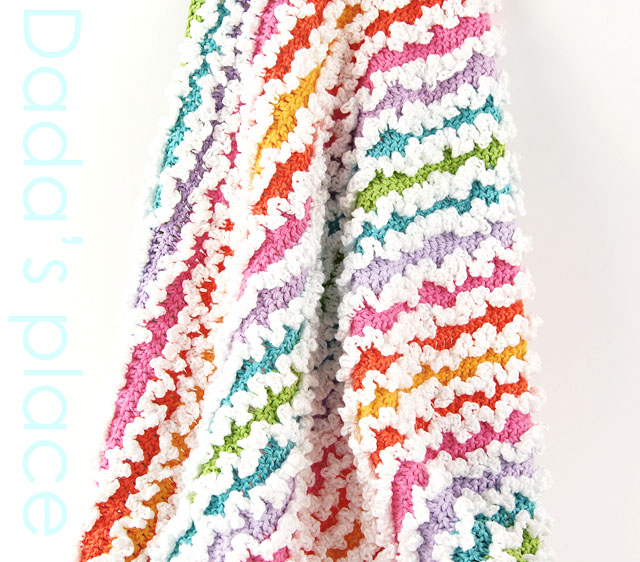 The second reason why I so much love this blanket is because it's very simple and easy to make, which is always a good thing! Right? Even beginners can enjoy making it, and have great results!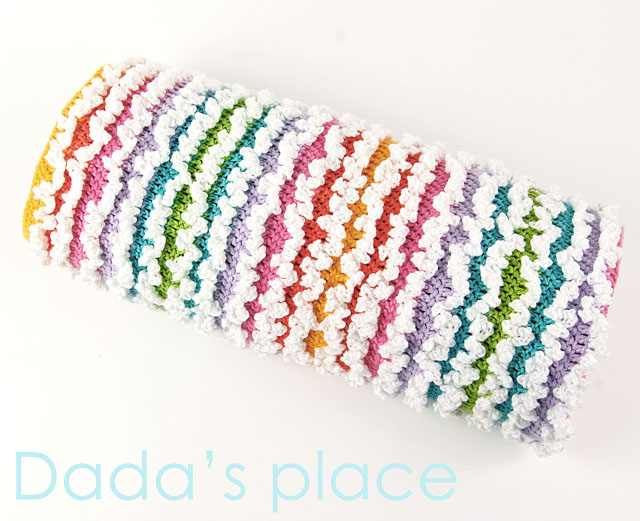 Now, let's talk about the yarn! For this baby blanket I used 3 kinds of yarn. The first one is a new yarn from St. George called "Cotton Classic", and as its name says, it's 100% cotton yarn (which I really love), 120m/50g, then I used "Golf", also 100% cotton, 125m/50g, and I used white "Tango" yarn (100% cotton, 125m/50g). So, if you decide to make this blanket (I will make the pattern soon, I promise!), you can also use different brands of yarn, or you can use leftovers. It's only important that the yarn weight is about the same.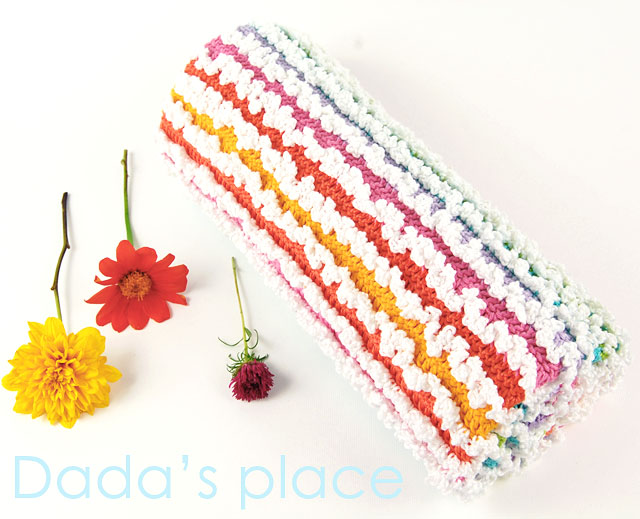 The blanket is approximately 70cm (27.5″) long and 63cm (25″) wide. It's ideal size for a newborn baby. You can also use it as a stroller blanket, and I bet that everyone will stare at your precious little baby!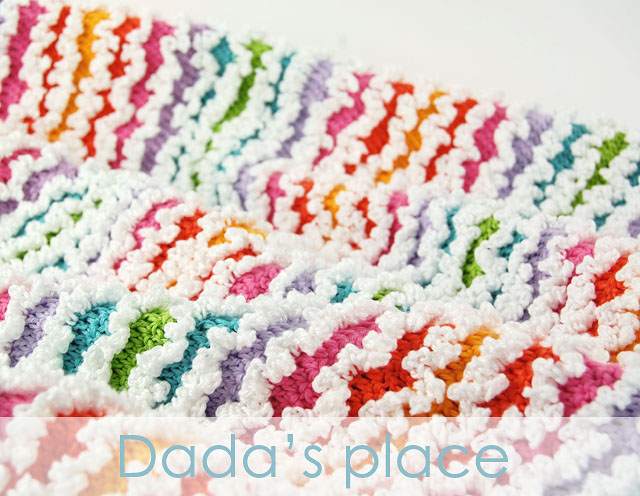 I used 3.5 mm crochet hook (USA – size 4/E, UK – 9). The blanket is very warm. I think that this pattern is very suitable for many other things, like pillows and cushions, bags, scarfs, shawls, bath rugs…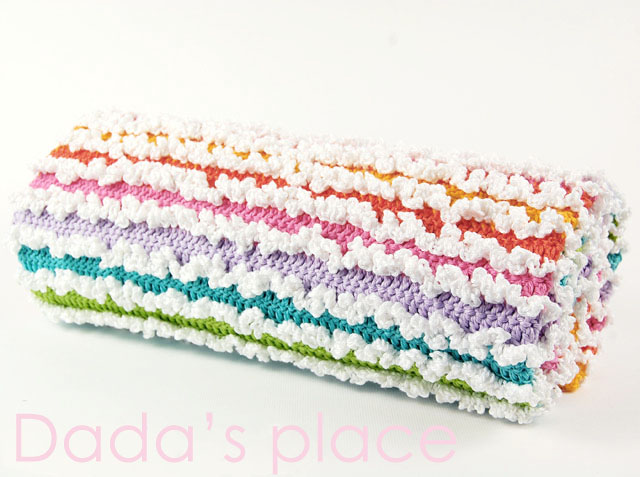 So, as I've already promised, I will make the pattern for this blanket. If you'd like to make it, and don't want to miss it, check out my blog occasionally, or follow me on Facebook. Have a nice, colorful week! And pay attention to important things, like colors!
Update: The free pattern and step-by-step tutorial is now available. Click here to get the pattern.