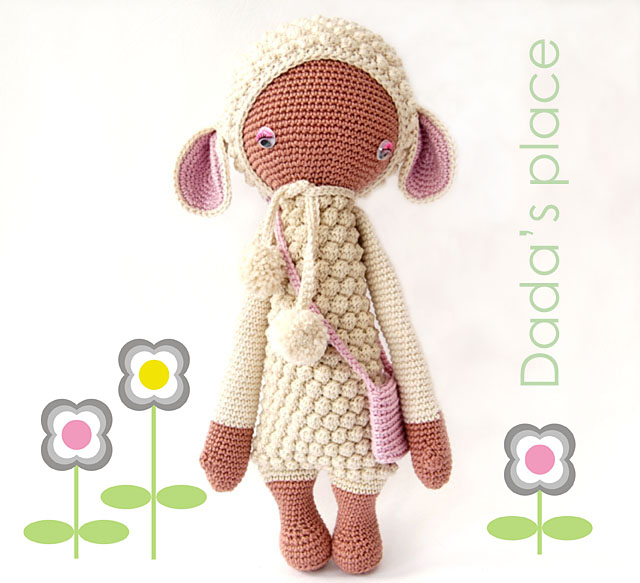 I don't know why, but I recently felt the urge to come back to my first crochet love: amigurumies. So, I bought this cute Lupo the lamb pattern, from Lalylala's shop, and really enjoyed making it! The only thing is, instead of Lupo, it turned out to be Lupa the lamb (obviously female), so she asked me straight away to crochet her some pink or lilac messenger bag (which wasn't in the pattern), so I made it, and we both felt very happy about it!

Then, as soon as I finished the little messenger bag for Lupa, my Kindle asked me to crochet her (my Kindle is female, too) some pink pouch, because she really liked that little messenger bag. So I did, and we both felt very happy about it.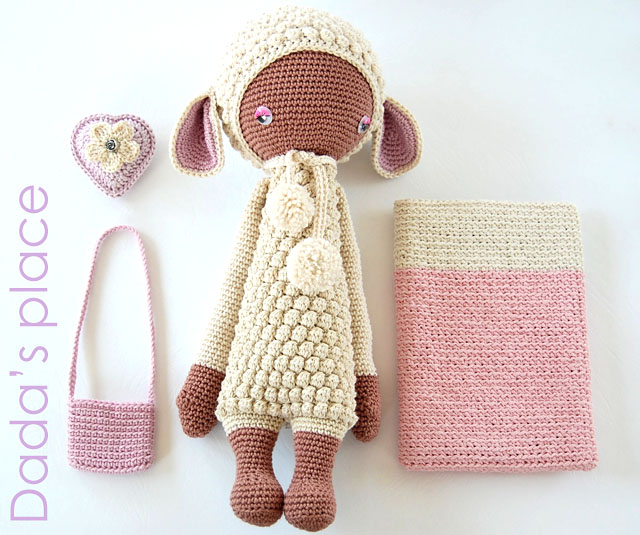 And now we are all very happy!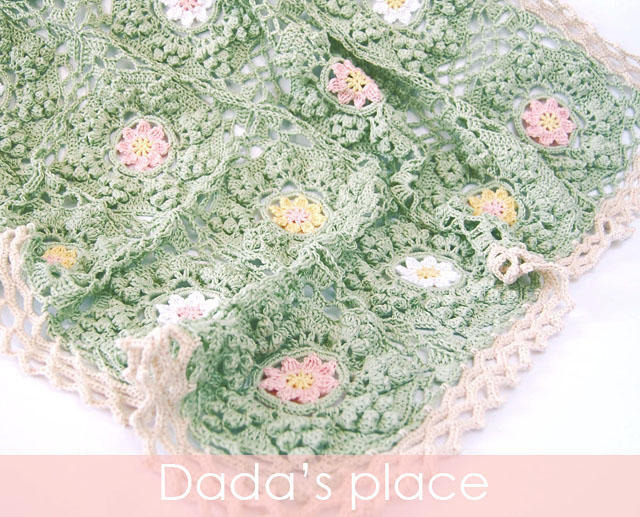 My "How to be a wildflower" blanket is happy too, because his pattern will be available soon!
*
Update: How to be a wildflower blanket pattern is now available in Dada's place shop, (payment options: Credit cards & PayPal).
*
You can also buy it in my Ravelry shop, and in my Etsy shop. (payment option: PayPal)
*
P.S. Lupa the lamb, wanted me to tell you that she really, really likes Orla Kiely. I like her, too!
*