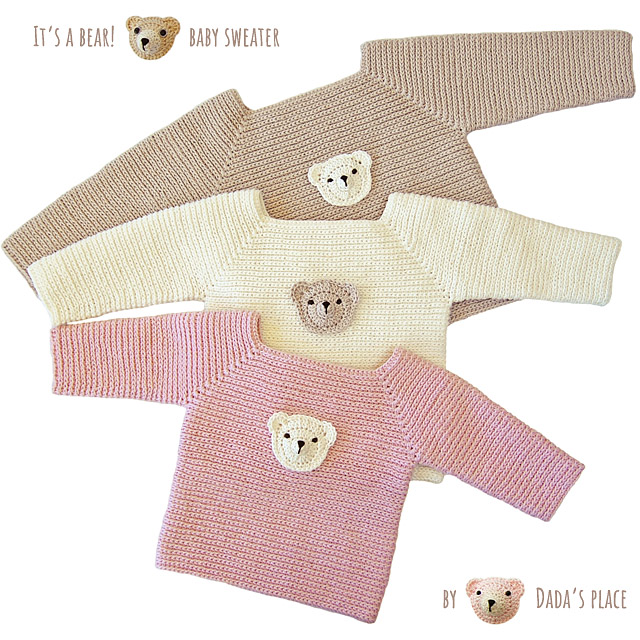 Looking at the big pile of little baby sweaters I've been making for the last two months, I think about what a rollercoaster I had to go through, to finally cross the finish line. The road from the idea about the little teddy bear sweater to the finished pattern was very long, and unpredictable, and I must admit that I didn't always enjoy the ride. But I'm happy that the pattern is finally finished and I hope that I will see the pictures of cute little babies wearing this teddy bear sweater all around the Internet! So, if you make your version of "It's a bear!" sweater, please, please, please post your picture on the Internet and tag me, wherever you publish it. I would really love to see all your creations! The best way for me to see your pullover is to use hash tag #itsabearsweater on Instagram, or to tag me (on Instagram and Facebook). I will share the best pictures in my Instastories.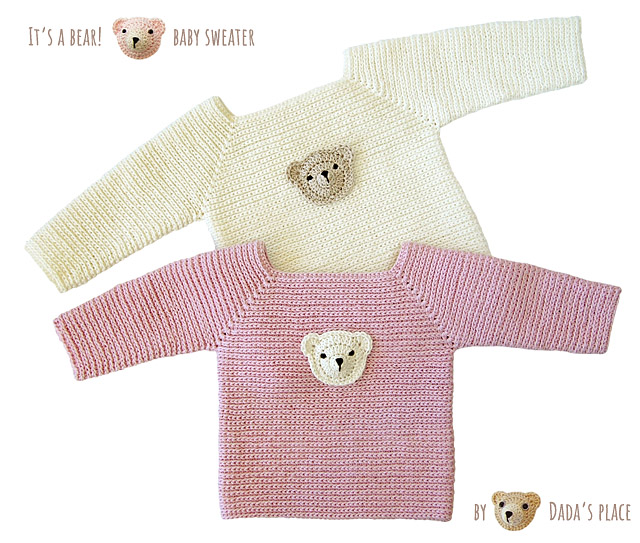 The pattern comes in four sizes: 0-3 months, 3-6 months, 6-12 months and 12-18 months. The sweater is quite warm and stretchable. My intention for this pattern was to make a beautiful, simple baby garment with clean lines, but very practical and wearable at the same time. The sweater is worked from the top down. It is made in one piece; no assembly is needed.
*
I designed this sweater making sure that the collar is big and stretchable enough for a gentle baby's head.
*
The pattern is very detailed, with more than 120 step-by-step pictures. There is a crochet chart for teddy bear applique, as well as step-by-step tutorial, and written pattern. All main parts of the process of making a sweater (how to make chainless foundation, how to separate sleeves from the body, how to make sleeves, how to decrease with hdc) are given in step-by-step tutorials. I tried once again to make the pattern which will guide you easily and effortlessly from the beginning to the end. Hope I succeeded in doing that.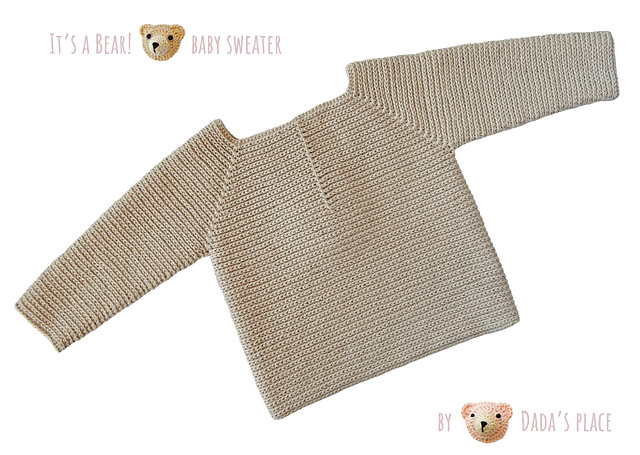 As for the majority of my crochet project, I used "Tango" yarn from St. George. Since it isn't available on-line and you can't get it if you live anywhere outside Serbia I would like to recommend two alternatives to "Tango" yarn. They're both 100% cotton yarn, the same weight as "Tango", and they're gorgeous!
The first one is "Catona", manufactured by Scheepjes, which you're probably very familiar with, especially if you live in Europe. "Catona" has a very rich and beautiful color palette (somewhere over 100 shades!), you can check it out, here.
*
The second one is "Catania" from Schachenmayr. It also comes in a variety of colors (105 to be exact!), and looks beautiful. Click here to check it out.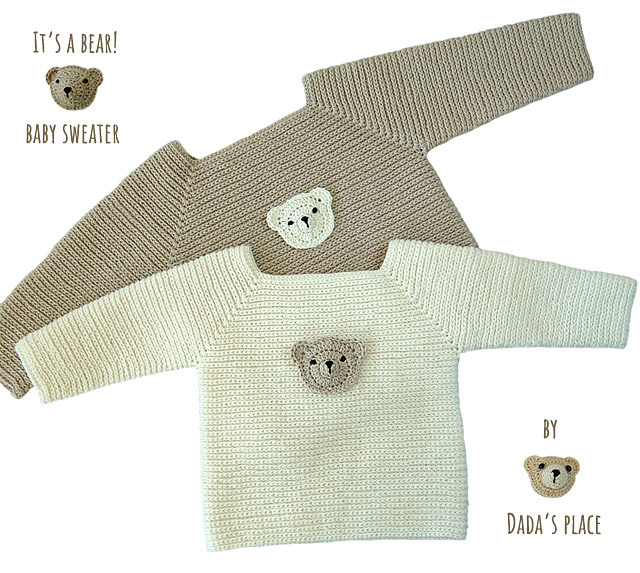 I would say that this pattern is suitable for intermediate crocheters who have already had some experience in making crochet garments, or can follow successfully complex crochet patterns from the beginning to the end.
*
Now, when I learned a few lessons about making crochet garments, I'm thinking about designing the whole series of cute, animal inspired baby clothes. I'd appreciate it if you let me know in the comments your thoughts about it. Is it a good idea? Or should I turn my attention back to designing crochet blanket patterns?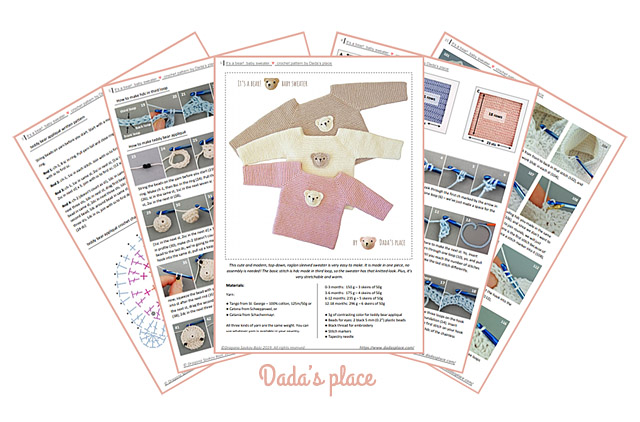 I know that what you would probably like most is to see more free patterns on my blog. I promise that I will publish the next free crochet pattern by the end of March, at the latest. Probably sooner.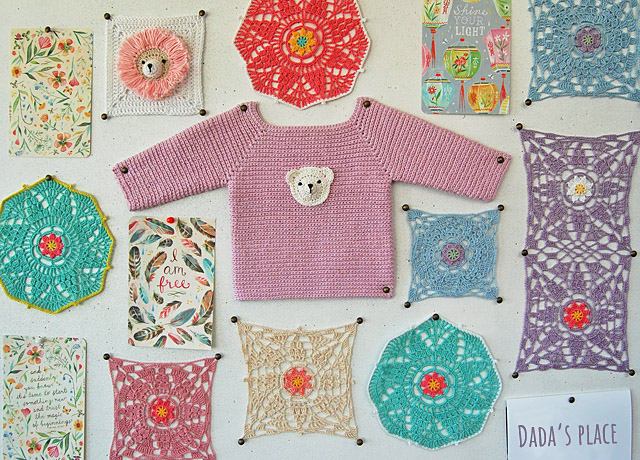 "It's a bear!" baby sweater pattern is now available in all my shops. You can buy it in Dada's place shop. (Payment options: credit cards and PayPal). Click here to buy the pattern.
*
It is also available in my Etsy shop, as well in Dada's Ravelry shop. (Payment option: PayPal)
*
Happy crocheting!
*