Ever since I made the pattern for my Floral Granny Square, I have planned to make the pattern for the whole pillow. But I always had some other new projects waiting to be finished or tried out, and with time I completely forgot about it.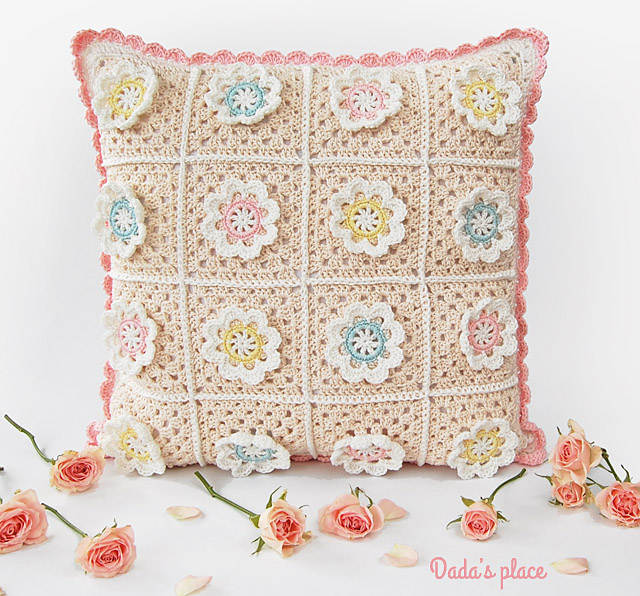 And then one of my customers emailed me and asked if I would offer the pattern for the whole pillow not only for the flowery square. I thought: "Why not?" So, I did it. I made the pattern for the Florina pillow.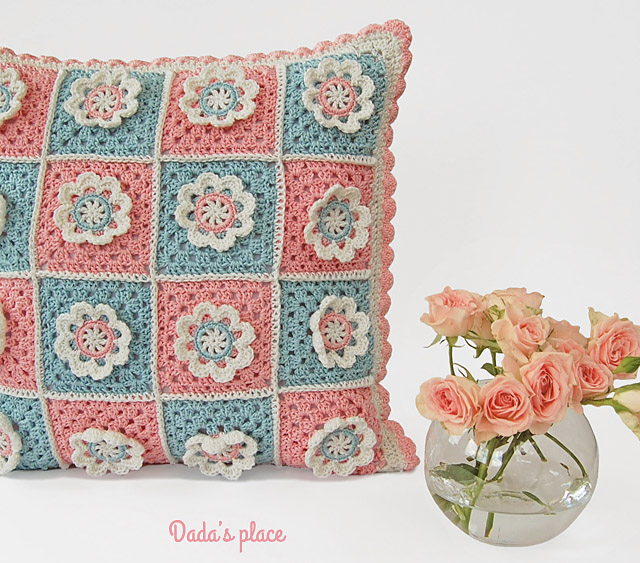 This is a pillow with two different crochet sides. At first I wanted to crochet only one side, and to add a fabric on the back (as I always do), but while I was working on the blue-pink side, the idea of a pastel pillow version suddenly came up. Needless to say, I immediately took a glance at my yarn stash, chose some pale pink, pale blue, yellow, beige and white colors and made several squares. I really liked how they turned out, and decided that my Florina pillow will have two sides. Because I couldn't decide which one to chose.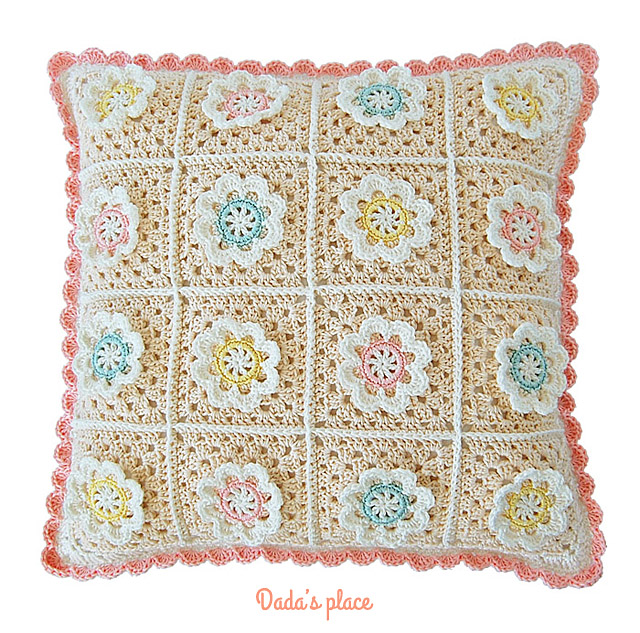 As so many times before, for this pillow I used my reliable, good old "Tango" yarn – 100% cotton, 125m/50g. But of course, you can be creative and use whatever yarn you have or like.
The size: approximately 40 x 40 cm. (15.7" x 15.7")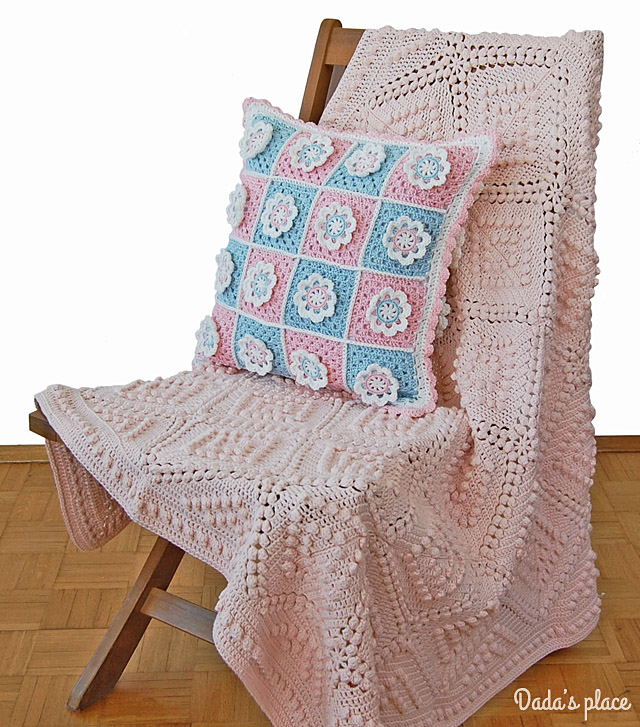 The pattern is as always, very detailed, beginner friendly and as I like to say "brain friendly"– because with my patterns you don't have to strain your brain at all. All you have to do is grab your crochet hook, the yarn and follow the pictures. There are lots of step-by-step pictures. 85 to be exact! I also included the crochet chart for the square for all of you who prefer charts. I'm a visual person and I love charts!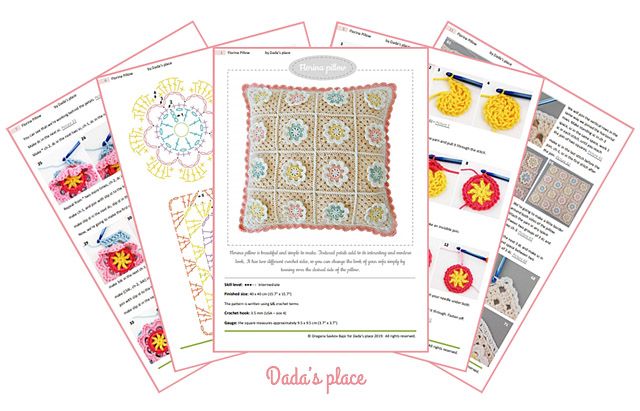 If you make Florina pillow, please share it on your favorite social media platform, using the hash tag #florinapillow. I would like to see your creations and to share them in my Insta stories.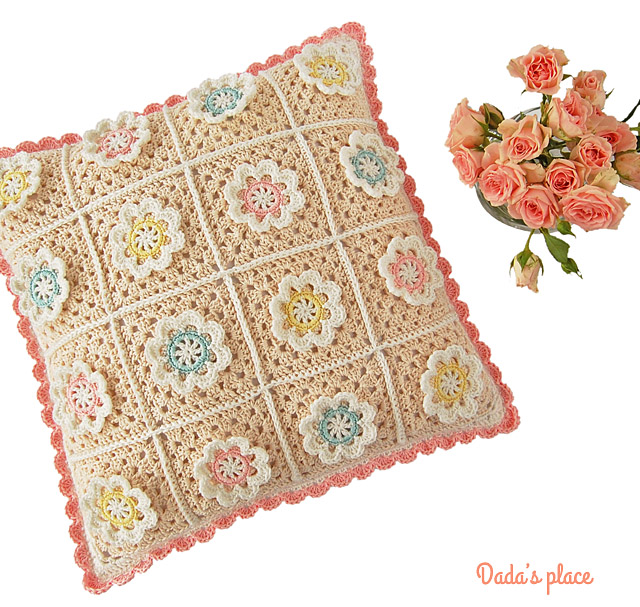 The Florina pillow pattern is now available in Dada's place shop, here.
*
You can also buy it in my Ravelry shop, as well as in my Etsy shop.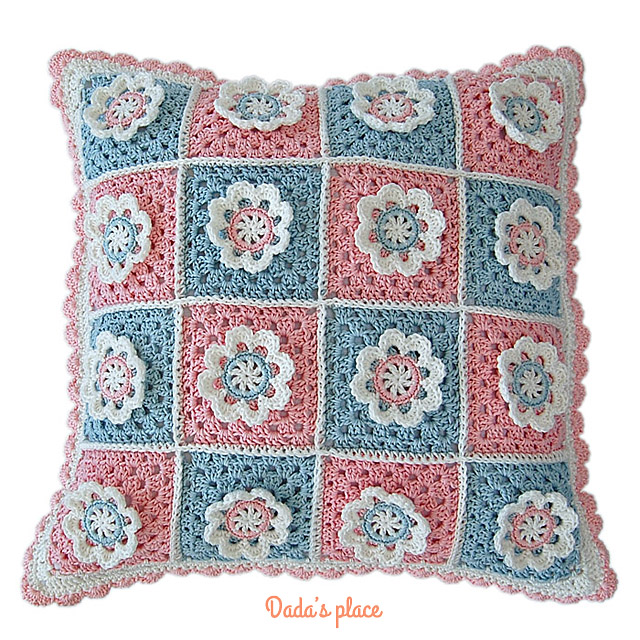 Click here to buy the pattern.
*