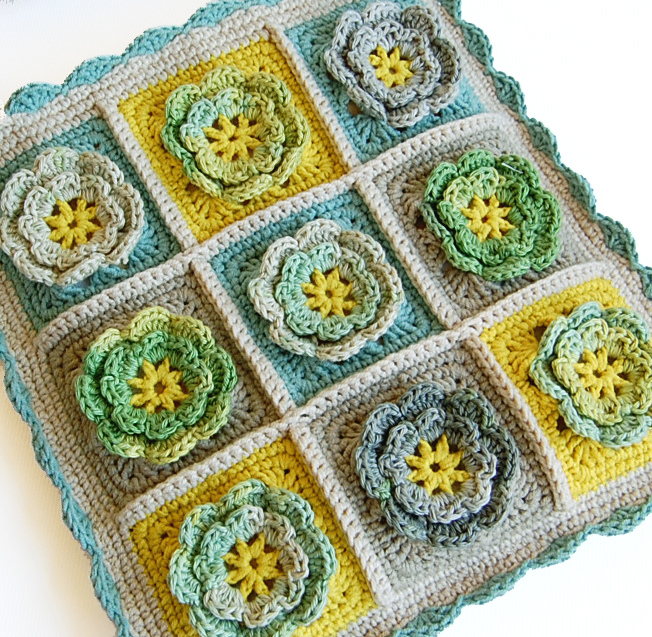 No, this is not a pillow! Finally, I made something besides pillows. It's my first granny square crochet bag! 🙂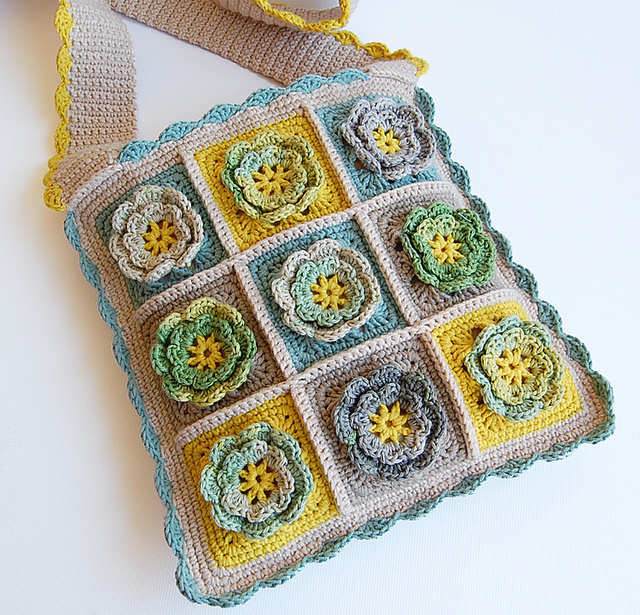 I tried some beautiful new multicolored 100 % cotton yarn, which I have never used before, and found it a bit difficult to combine colors… but since I love almost all shades of green and gray, I'm quite happy how it turned out.

Now and again, I used Clare's trusty flower granny square 🙂 which I've already used for my pillows. You can watch video tutorial
here.
Thank you Clare! And that little tree in the background, is my cute olive tree, which I brought this year from Corfu island (in Greece). Corfu is so gorgeous… I really enjoyed my time there 🙂 In my next post, I'll show you the colorful African flower stars that I've just finished.