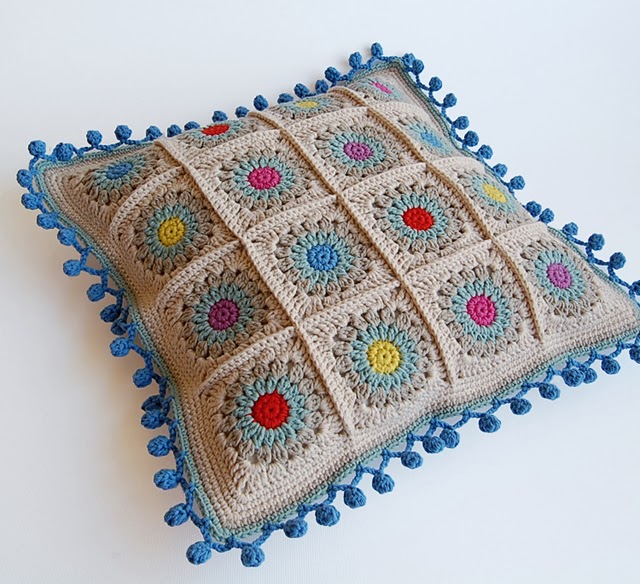 I finished this pillow a few days ago, and then waited for the sunnier weather to take the photographs. So, today the sun appeared, and I took my camera and made some photos.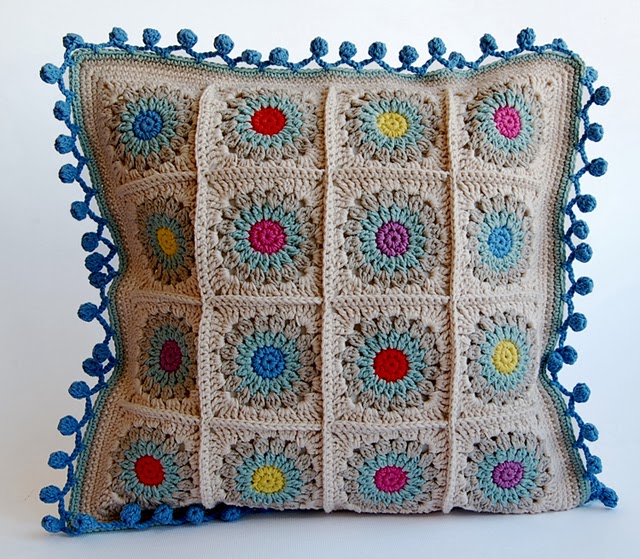 These granny squares are called Rosie Posie Grannie Squares, and I really enjoyed making them. The free tutorial you can find here, on the lovely Cherry Heart blog.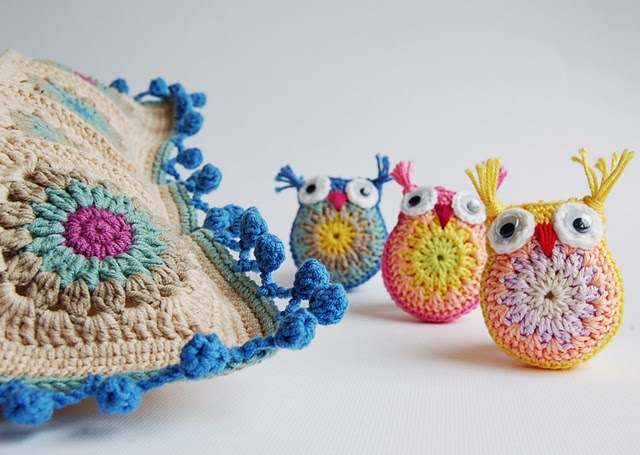 Look at this cute Pom Pom Edge! I recently saw this great tutorial, and just had to try it. Right away. Think it's the cutest edge ever! Yes, I made a whole post about these little owls, but they wanted to jump into every post I wrote. They obviously love publicity.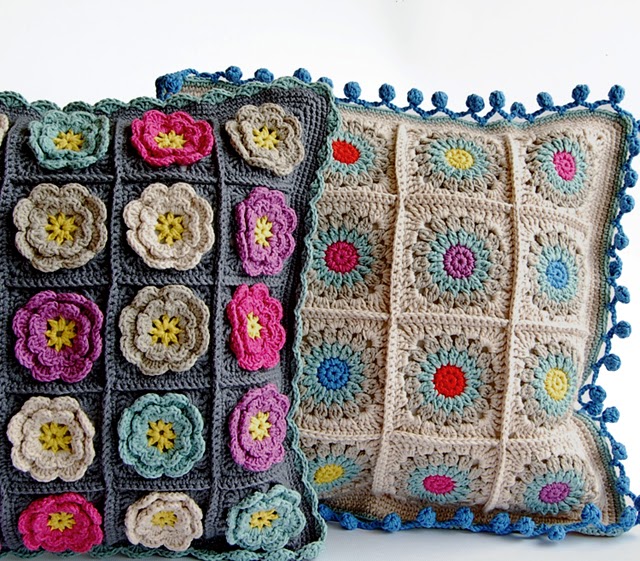 Next time on my blog – one more Rosie Posie Grannie Squares pillow. But, that will be something totally different…