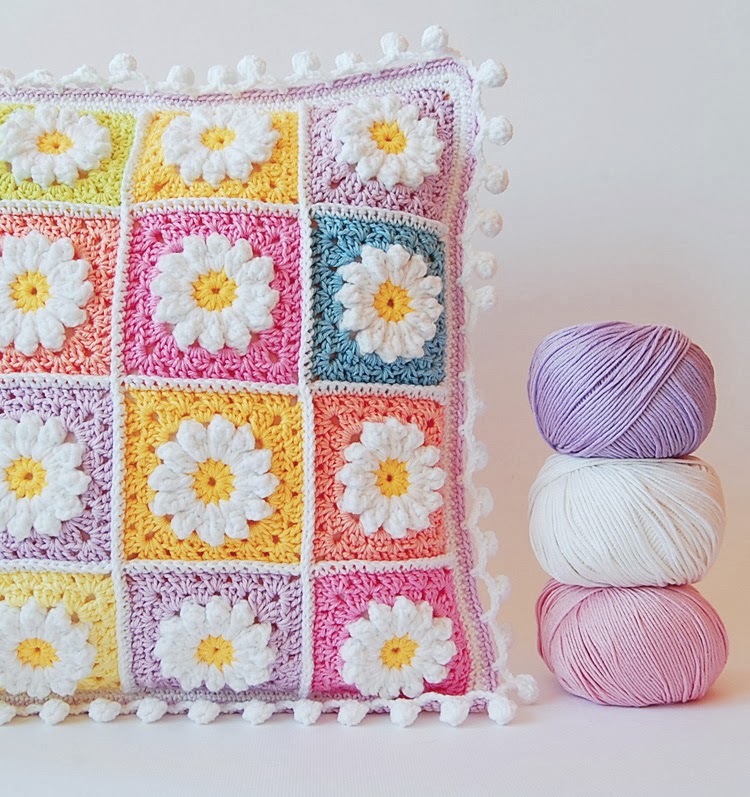 I've finished this pillow a few days ago, but I had some kind of technical difficulties to post it, because the battery charger for my camera was broken, so I couldn't take the photographs.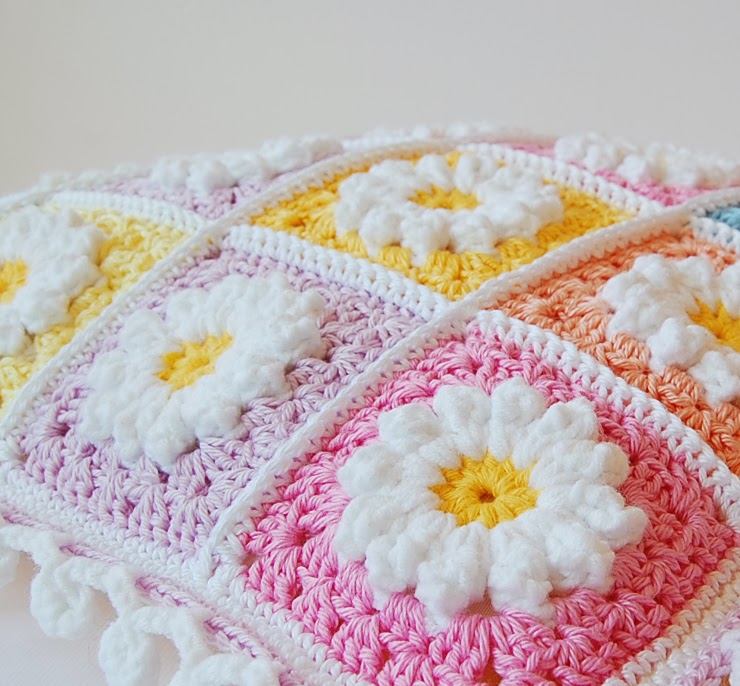 As I mentioned in my previous post, tutorial for this granny square you can find here on the lovely and very colorful Color 'n cream blog, which I really like. Thanks Jenn!
This time I used two different yarns. For the white flowers I used cotton – acrylic mixture, which is mat, soft and fluffy, and I like how the flowers turned out. For the background I used 100% cotton yarn. I so love that texture of the flowers.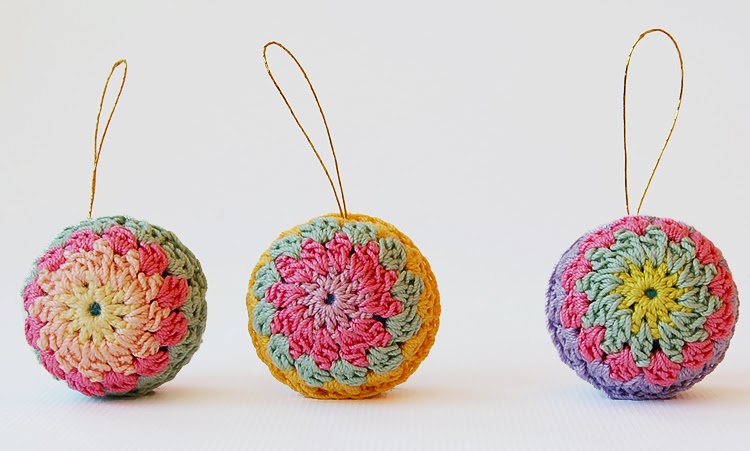 My little colorful Christmas balls 🙂 I enjoyed making them.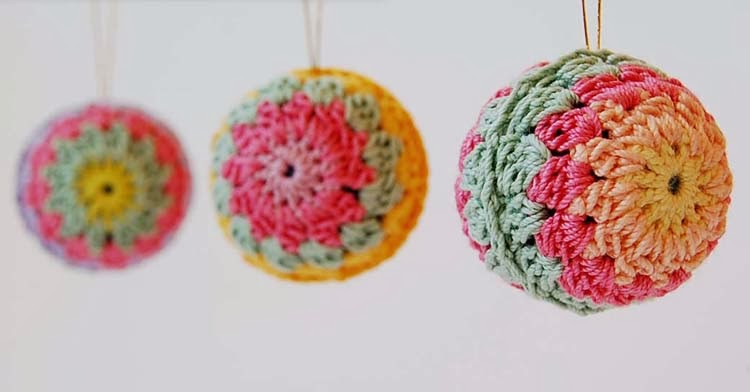 Think I'll make some more of these…