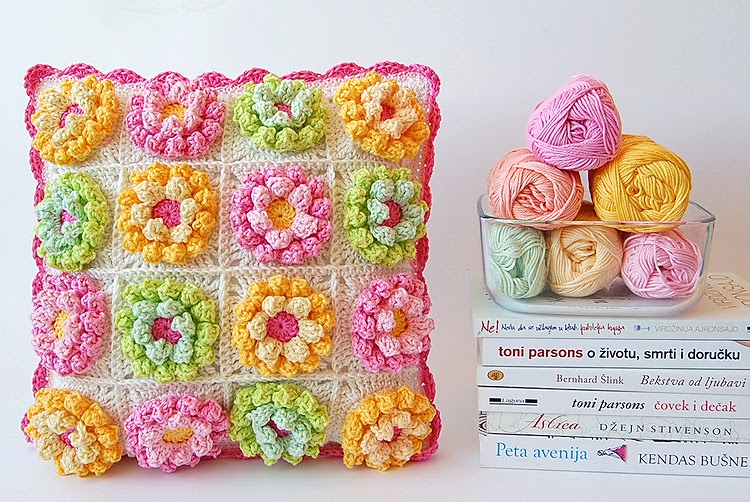 First of all, I want to thank you for your numerous comments on my previous post (about Teddy Bear Granny Square). I'm absolutely thrilled with your response! So, I promise to make a tutorial for Teddy Bear Granny Square. I'll do my best to finish it until the end of the month. I just have to finish my blanket first.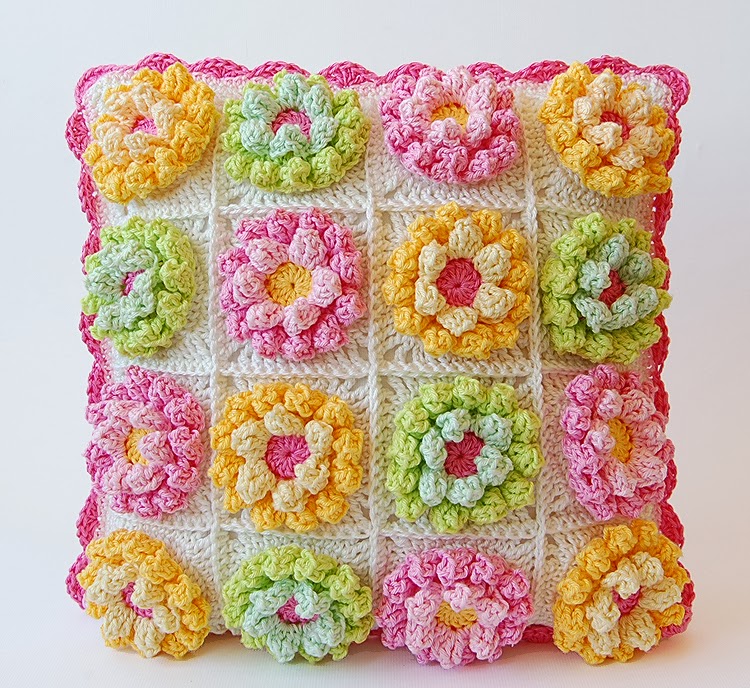 Do you remember my Blooming Garden Bag? I love those flowers! I couldn't resist to make a pillow using the same Granny Square Pattern.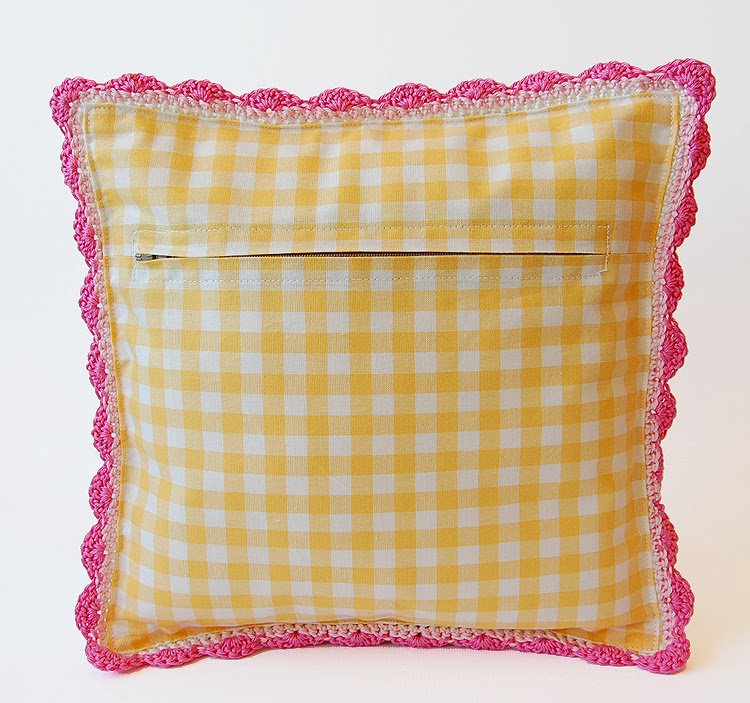 This is how the back side of the pillow looks like. I never crochet the other side of my pillows.


I really fell in love with these flowers. If you'd like to make them too, you can find the free tutorial here. Big thanks to Karen who made Lily Pad Hexagon tutorial and who has a new website.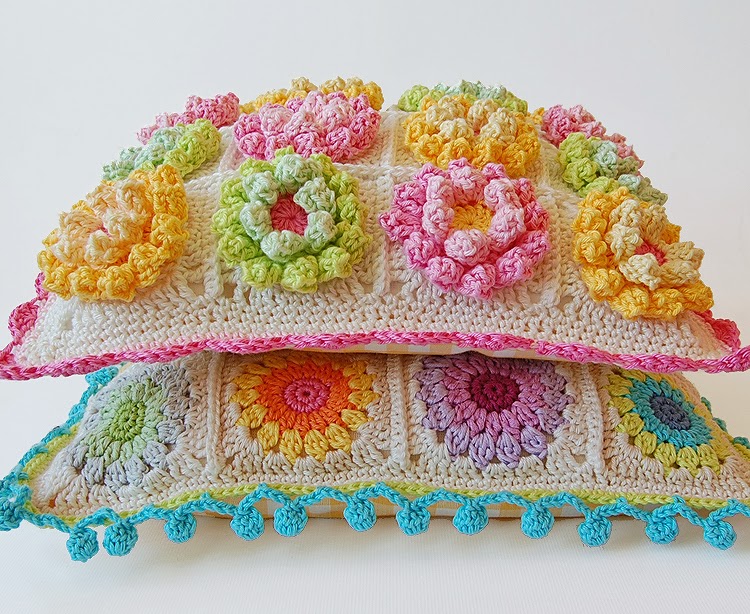 Pillows are definitely my favorite crochet subject.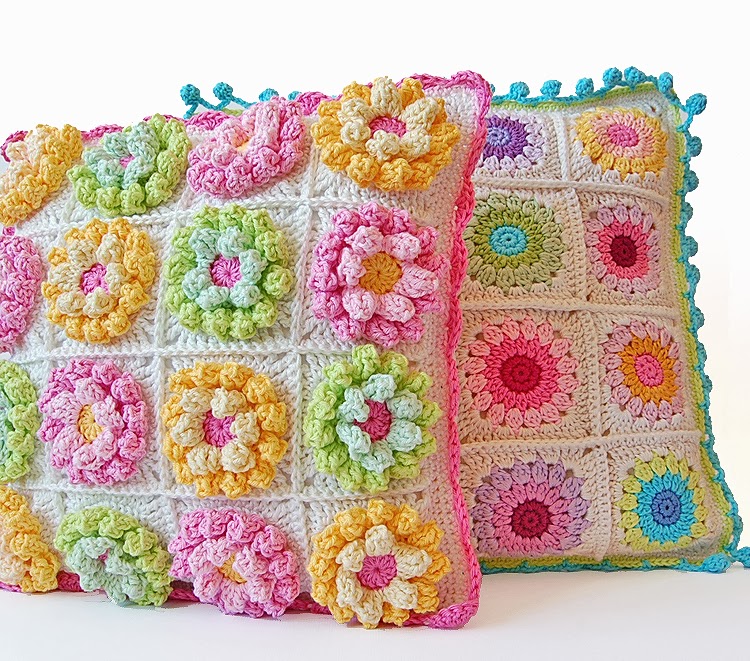 And they look cute on photographs. Especially if they are colorful and happy.