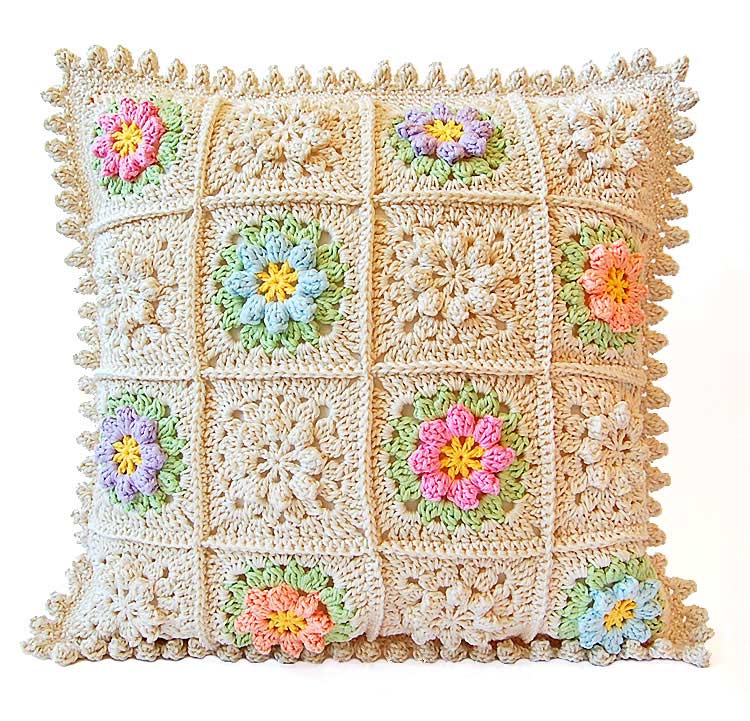 I made this pillow for my mother in low, and called it "Primavera flowers pillow", because I can't wait for spring to come. I don't like winter. I don't like its cold, dark, gloomy, short days. I don't like rain nor snow. But I like everything about spring. I love the Italian word for spring: Primavera. It sounds so promising… Just like spring…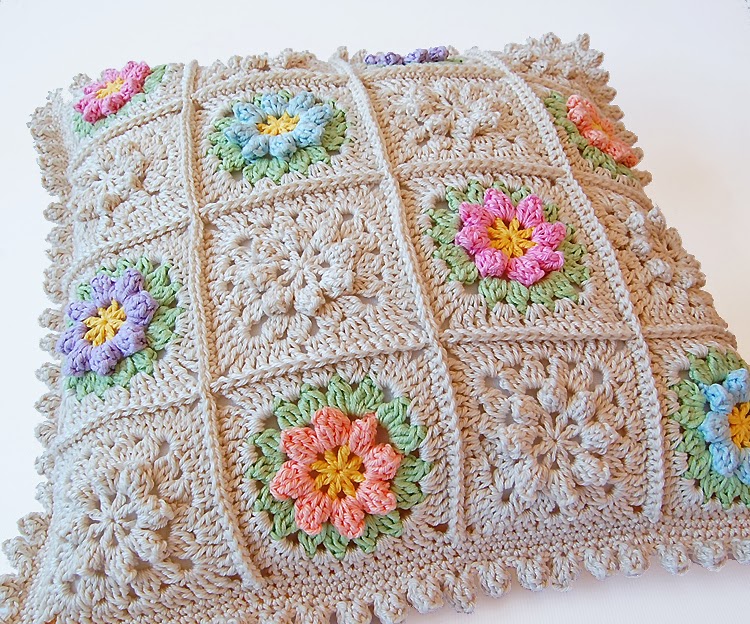 I recently designed this simple flower granny square. Although I love colors (very much) think it looks nice even whole–colored, because that highlights its texture.
I'm planning to make tutorial as soon as I finish Primavera flower baby blanket which I've started on Tuesday.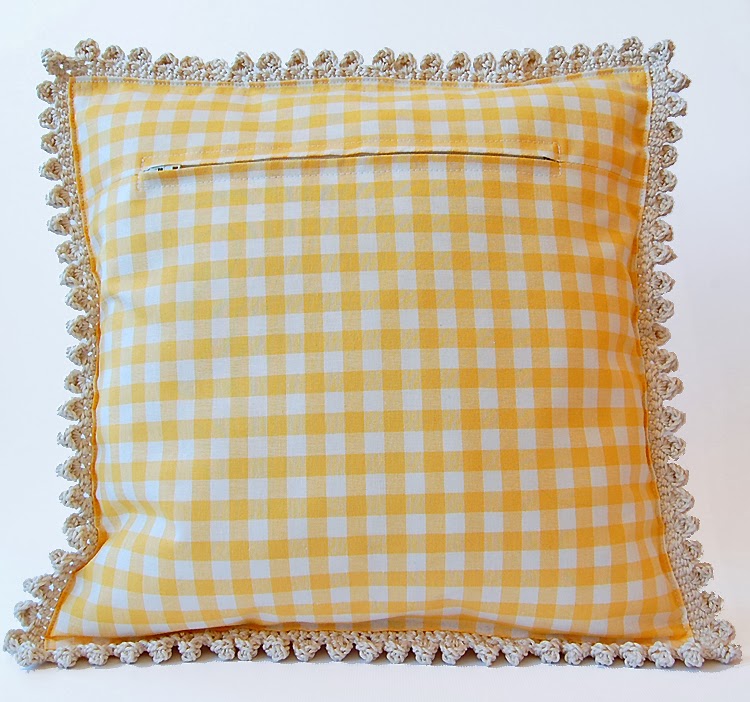 I know you'd like to see the other side of the pillow, so here it is.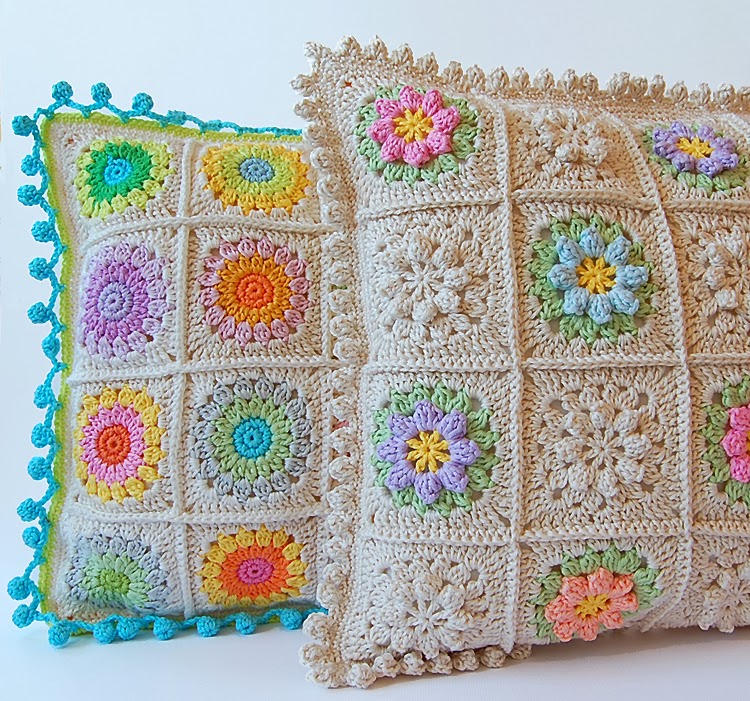 Pillows! 🙂 Made by hand. Made with love. Made for loved ones. Of course, they must be beautiful.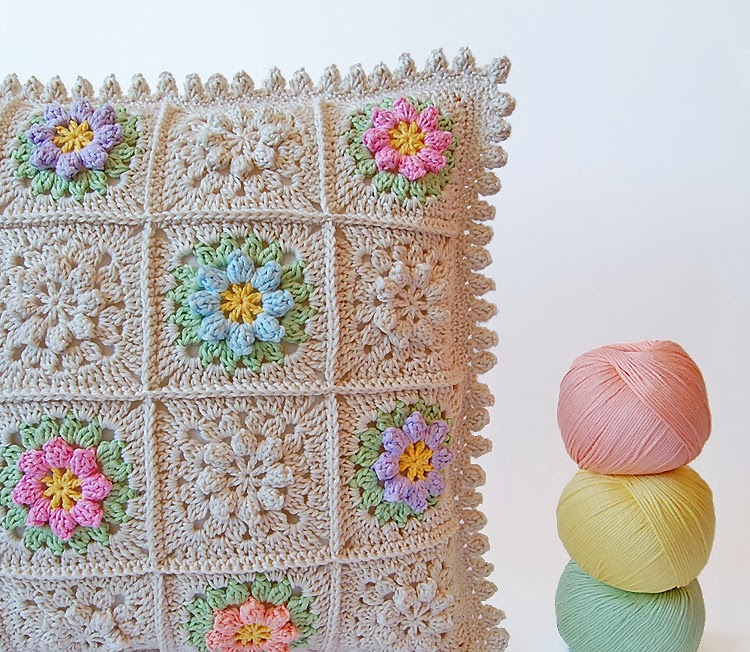 For this pillow I used 100% cotton yarn "Tango" (beige, yellow, pink and peach) and "Golf" – shown in the picture (green, light blue and purple), both from St. George. 125m/50g, and 3.5 mm hook.