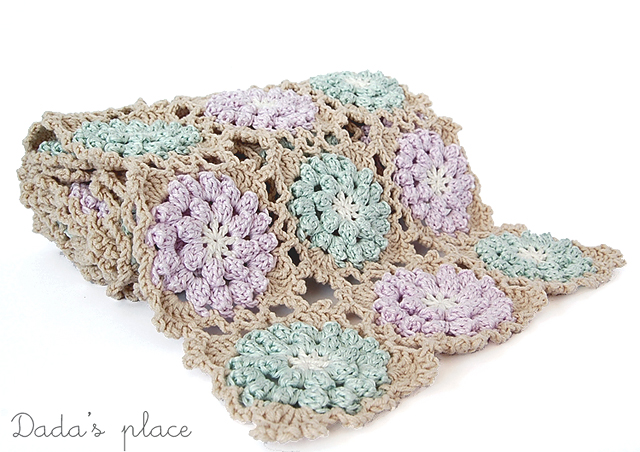 *
I really don't know why it took me so long to finish it. Actually, I finished the scarf a long time ago, but writing a pattern was much more complicated and demanding part. It also wasn't help that I had eyes inflammation, which was so hard for me. I couldn't crochet, use a computer, read or watch TV for several days. And even when I was better, I had to be very careful to not bother my eyes to much. It was hard.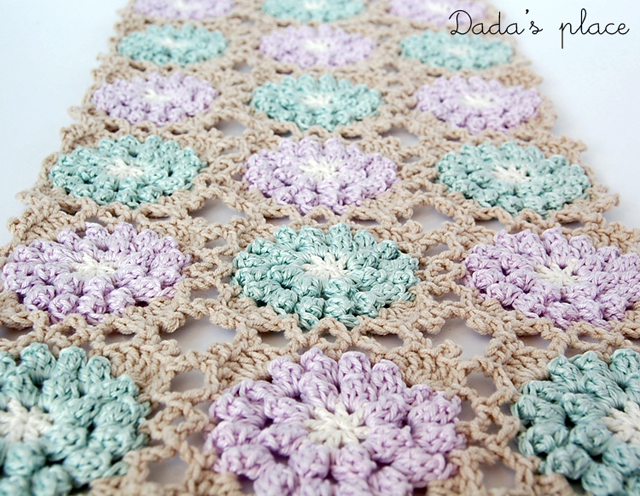 I like how this pattern turned out. I like it because it's simple, but decorative, and join as you go method is very convenient, because you don't have to join your motifs in the end. When you finish your last motif, you're actually done! I like that.
I wanted the pattern to be easy to follow even to beginners, so I include step by step tutorial on how to make and join squares, with more than 40 photographs, and 3 crochet charts (which I think were responsible for my eyes inflammation) My favorite part of this pattern is the colorful crochet chart for the square. I really like how it looks!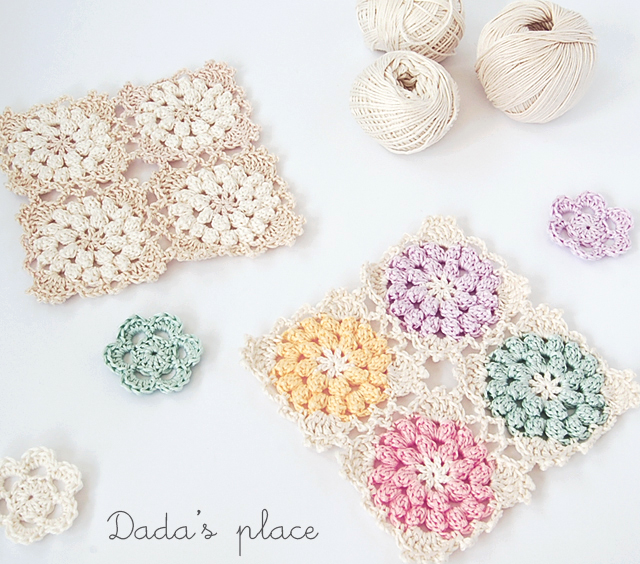 Also, it is easy to achieve a nice color combination with this pattern. And the possibilities are endless… I think that this pattern is very suitable for a baby blanket. I can imagine soft and cozy baby blanket in pastel colors like those above.
*
The Autumn Glory Scarf pattern and step-by-step tutorial is now available in Dada's place shop (payment options: Credit cards & PayPal).
*
You can also buy it in my Ravelry shop and in my Etsy shop. (payment option: PayPal)
*