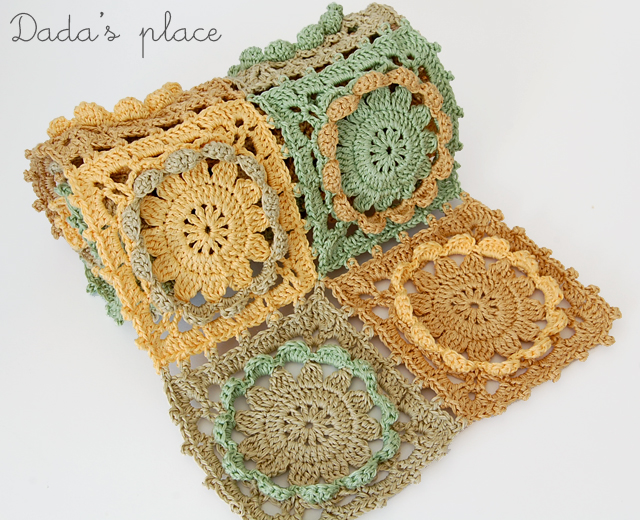 I wanted to make a scarf for my sister, for a while, so, when I finished my last project, I started to search the Internet (especially Pinterest) for some ideas and inspiration, and found this and this pattern, which I instantly liked.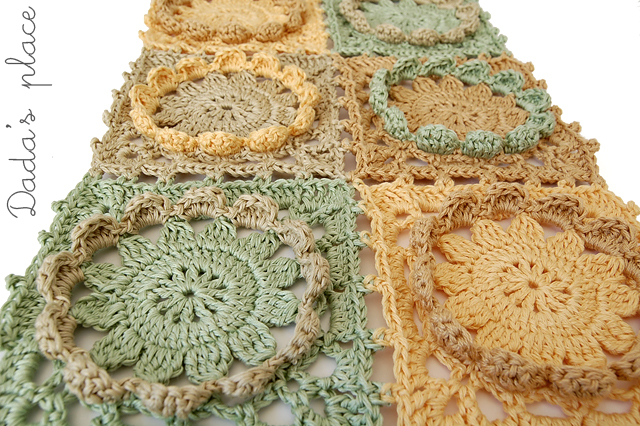 I peered into my yarn stash, and found a beautiful brownish multicolor yarn, just what I was looking for! I made a square, and it was beautiful! I loved it! I was so happy that I found the winning combination! The following day, I went into my favorite (St. George) yarn shop, but, unfortunately, they didn't have anymore the yarn I was looking for.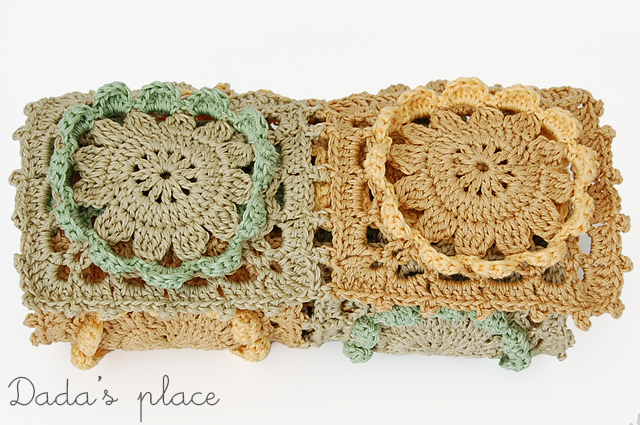 I was very, very disappointed. But, as you probably know from your own experience, you just can't to feel bed in a yarn shop. I looked around in search for appropriate yarn for the scarf. I didn't have to search for long. I found these beautiful autumn colors. 100% cotton. I liked them so much! As soon as I came home with a several skeins of my new favorite yarn ("Cotton Cable" 95m/50g from St. George), I started the scarf. I made one square, and really liked how it turned out. It looked even better then the square I'd previously made using the multicolor yarn. I made some changes in the last row of the pattern, because I wanted to use Join-As-You-Go method.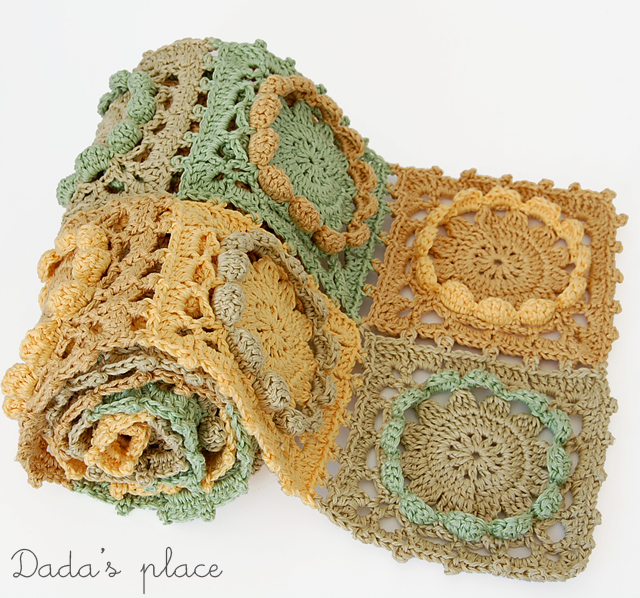 When I joined several squares together, they looked nice, the colors were fine, but something was missing. The squares didn't look interesting enough, and they were somehow unconnected. So, I came up with the idea to add the petals into the fourth row of the square. That was it! The squares looked much more interesting and connected. I loved how they looked! Much better. I was happy! I've found the solution.
And do you know what is the best part in this story? My sister loves the scarf! And I love when the story has a happy end!
The end.