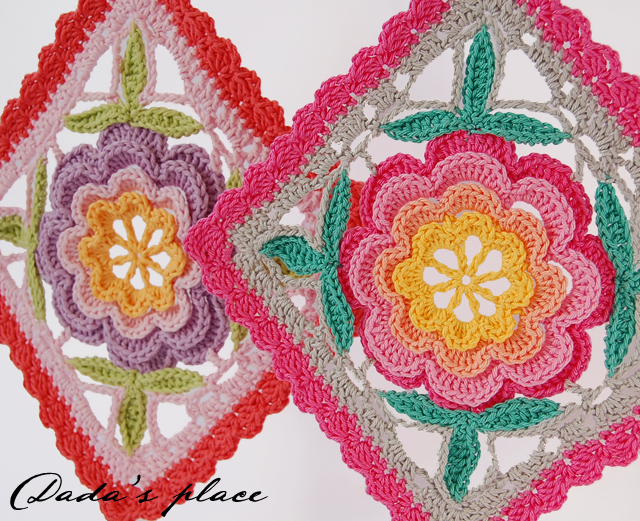 When I first fell in love with crochet, I thought I would make only amigurumies. They were completely adorable to me, and they became my first (crochet) love. But then, I discovered other interesting stuff… like pillows, scarfs, blankets… and I started making them as well. After a while, I stopped making amigurumies. To be honest, I hated that part of putting them together. At the other hand, I made some of the things I though I would never make. Like this doily. Or these potholders.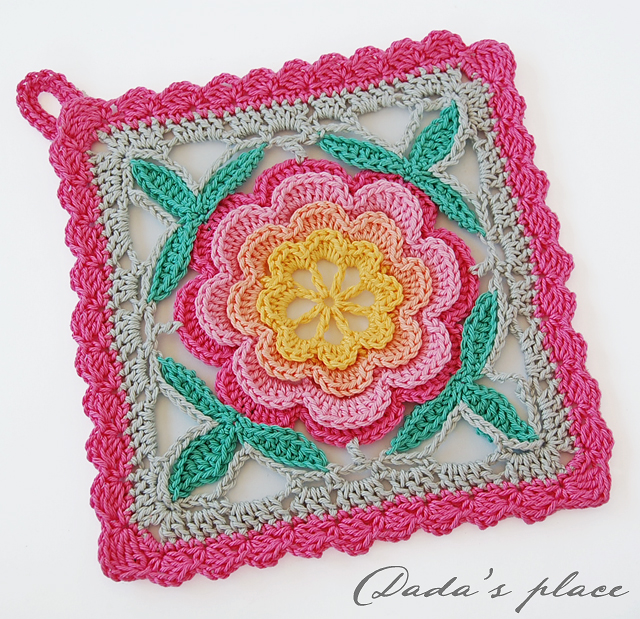 I found the pattern for these potholders in a Japanese crochet book. There is something really magical in the Japanese crochet books. I love absolutely everything about them. I love their concept of crochet, the way the things are presented, the colors, design… everything. So, when I saw the pictures of these beautiful potholders, I couldn't resist them. I grabbed my crochet hook and threw myself into crochet for a few hours. I so enjoyed making them.
For this one (above) I used 100% cotton yarn 125m/50 g called "Tango" from St. George (Manufacturer from Serbia)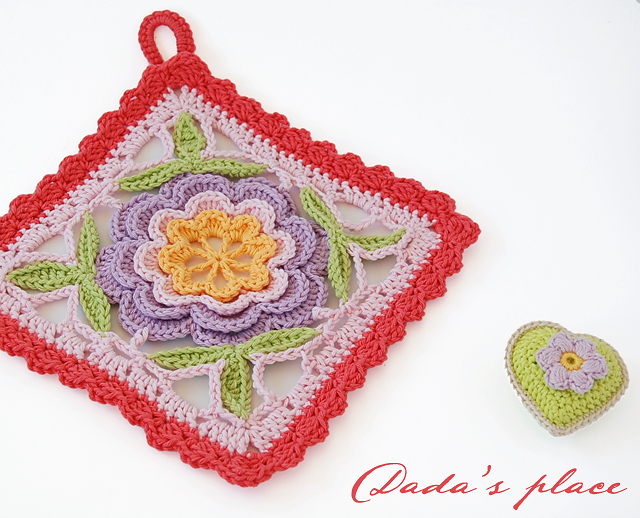 And for this one, I used 100% cotton yarn 184m/100g Classique Cotton DK from Stylecraft.
Now, I'm thinking about making several more potholders in different colors, because they are cute, useful and very easy to make, which makes them the perfect Christmas gifts.


I've already started on my next project, which I'm very, very excited about. It's colorful and cute and happy, and… You'll see… Soon, I hope.