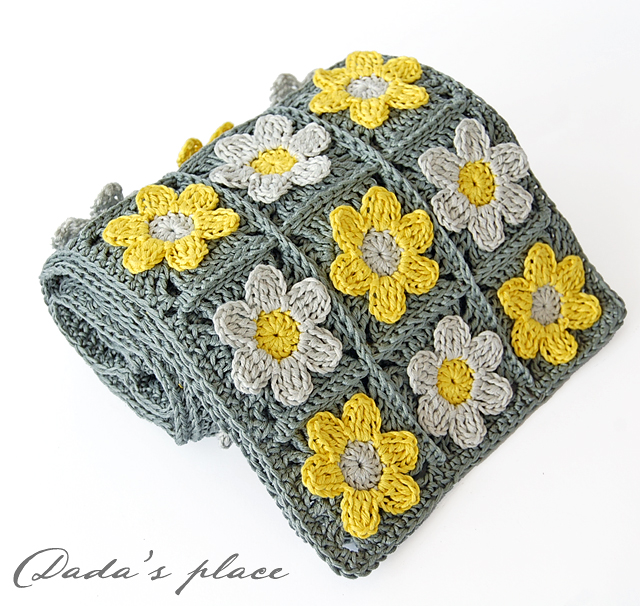 I know. And I feel guilty for neglecting my blog. But, I had to take some time off…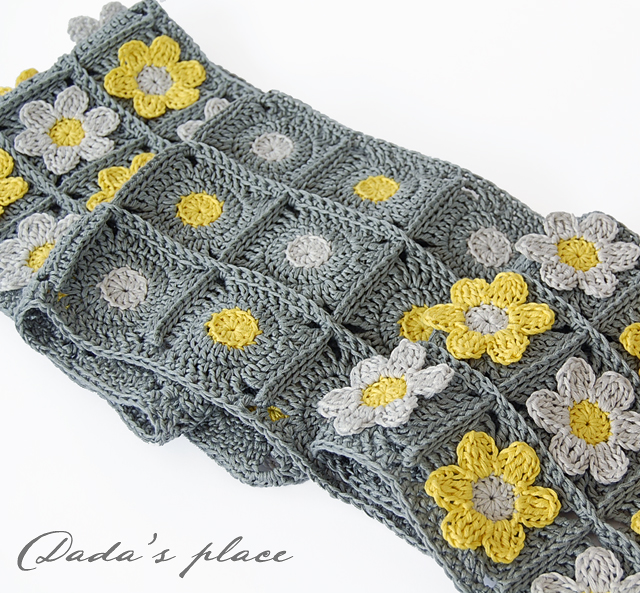 This scarf I made probably about a month ago. I like how it turn out, especially because grey is one of my favorite colors. And I love yellow, too. I remember, when I was a little girl, my sister and I loved to draw. Guess what color we first ran out of? Yellow, of course…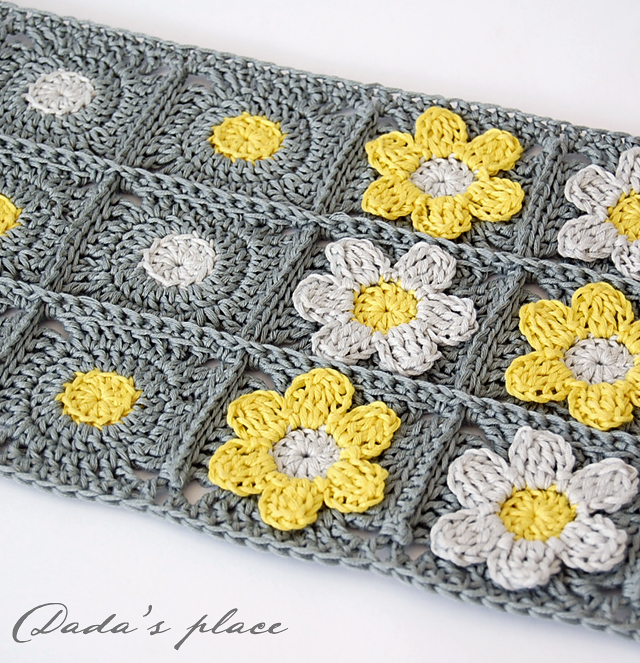 As you can see, I left the middle of the scarf without flowers. I didn't want them to crumple when I wrap the scarf around my neck.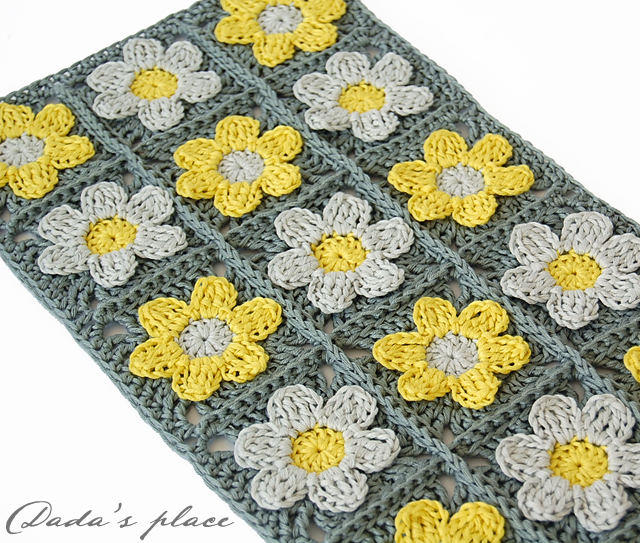 I will probably make a pattern and step by step tutorial for this scarf, as soon as I finish the pattern for the cutest Little Lion Baby Blanket I'm currently working on.
*
Update: The pattern for this flower granny square is a part of my "Guess How Much I Love You" baby blanket, and it's now available for purchase in Dada's place shop, here. Payment options are credit cards and PayPal.
In my Ravelry shop  and in my Etsy shop. Payment option: PayPal

*