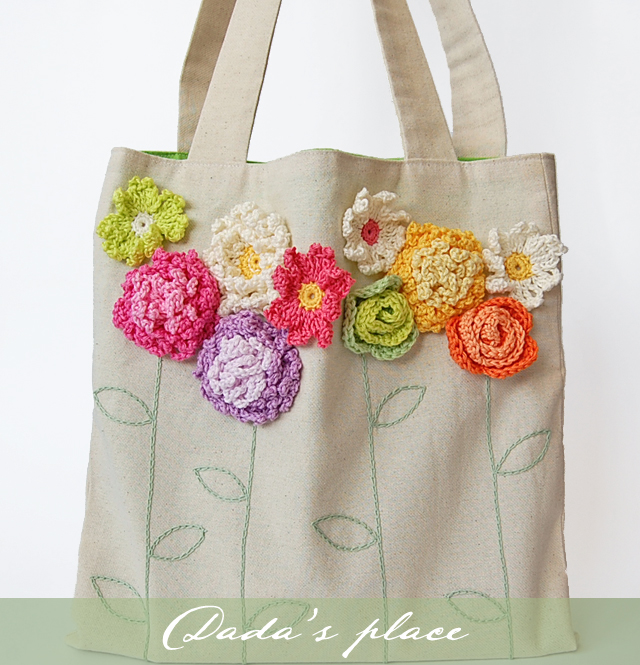 I made another tote bag. This time with crochet flowers and green lining. And I'm quite happy how flowery and blooming it turned out.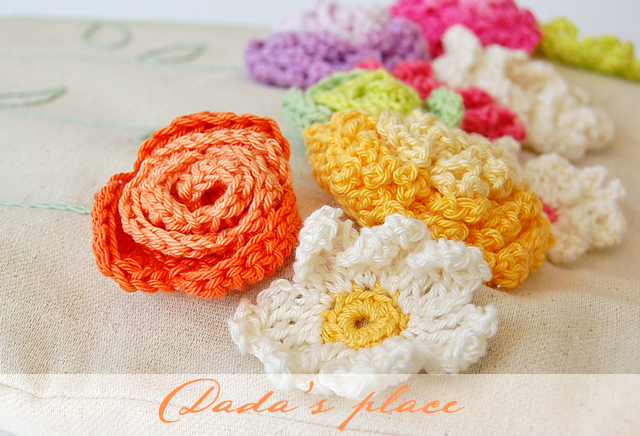 Making tote bag is very easy, even with a lining. If you have never made one before and you would like to, just google "How to make tote bag" and it will appear numerous photo tutorials and even videos on how to do it. I'm not very skilled in sewing, but I managed to make it without troubles.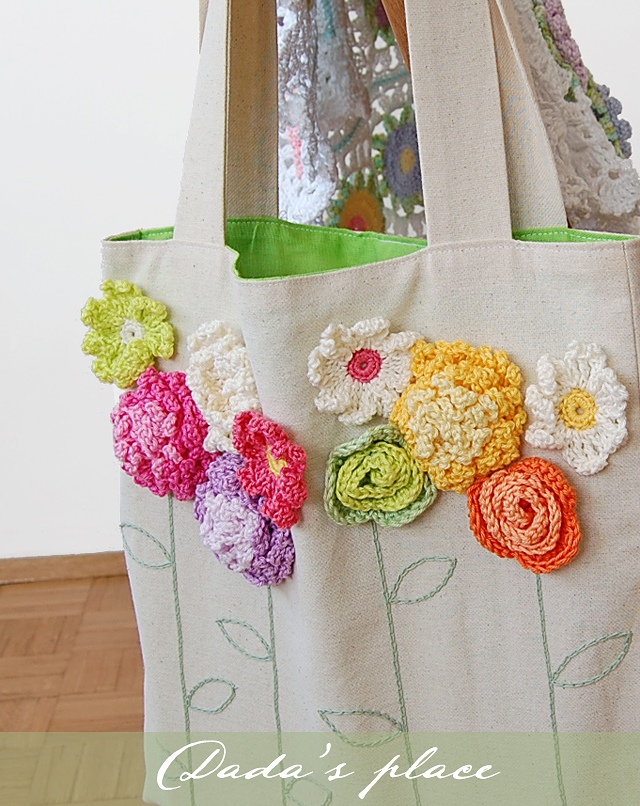 If you decide to make a tote bag like this one, you have to sew on the flowers before you assemble the bag. Which means, you first decide which flowers you would like to add to the bag, then make them, cut the fabric, sew on the flowers to the fabric, embroider the leafs, and then sew the bag together. Piece of cake.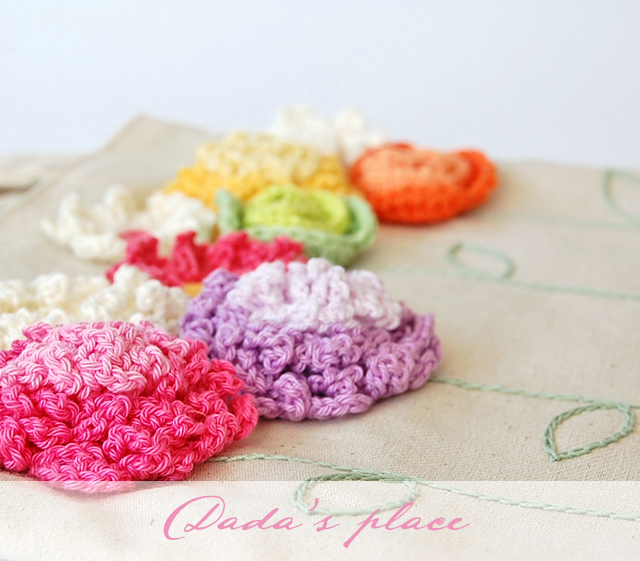 The pattern for these flowers I found in this gorgeous Japanese crochet book. Needless to say, I adore Japanese crochet books.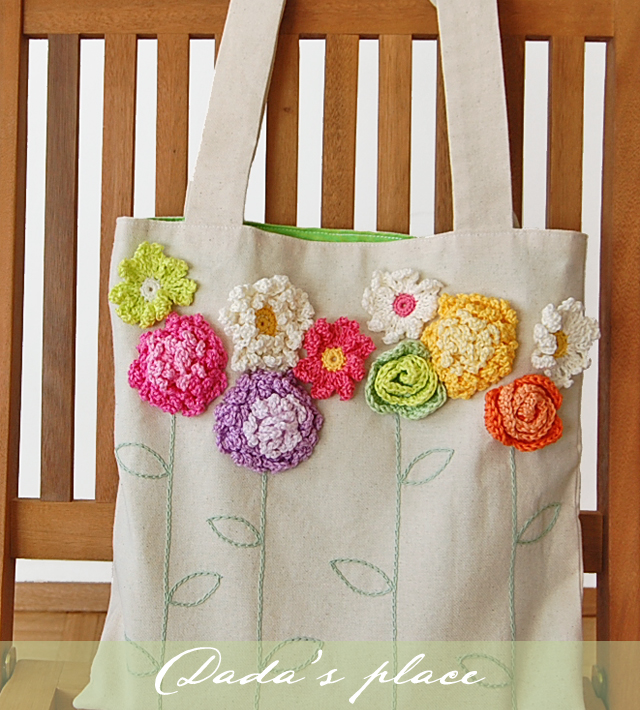 I embroider the stems and the leafs with the chain stitch.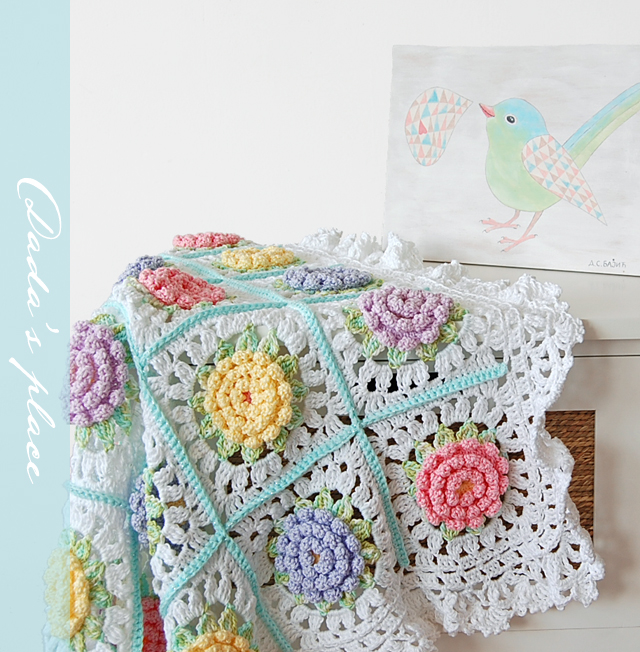 And this is my finished Victorian flower baby blanket, with a lacy edge which I really like. Now I just have to sit down and write the tutorial. But, given that I've already started my next project, and I'm very eager to finish it as soon as possible, it probably won't be very soon…
*
Update: The Victorian flower blanket pdf pattern & step-by-step tutorial is now available in Dada's place shop (payment options: Credit cards & PayPal).
*
You can also buy it in my Ravelry shop and in my Etsy shop. (payment option: PayPal)
*