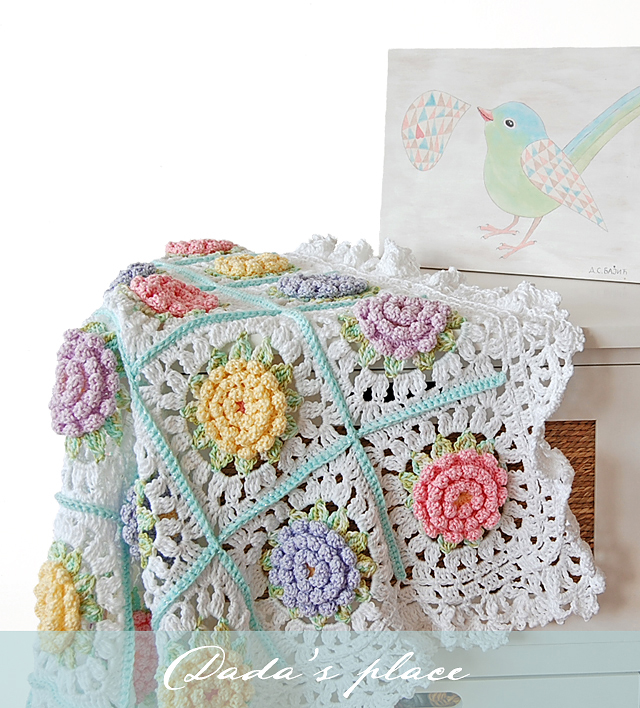 I always find it difficult to write a post. Partly because I'm not very good with words, and partly because English (obviously) isn't my native language. I just hope that you have a clue what I'm talking about in my posts.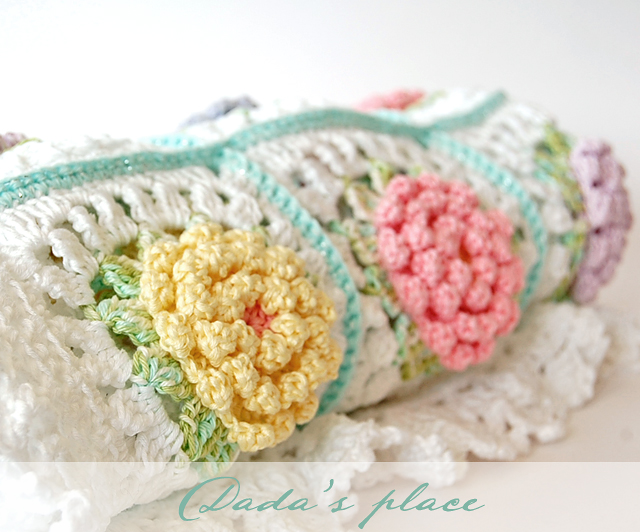 This blanket is made of 100% cotton yarn "Tango" and "Golf" from St. George. So many times so many of you asked me where can you buy "Tango" yarn, and I always have the same disappointing answer that St. George (manufacturer from Serbia) don't sell online and if you don't live in Serbia or in several neighboring countries you can't possibly purchase that yarn. But recently, I bought at their shop several skeins of cotton salmon pink yarn, and to my surprise on the label was written "Piazza" Fisher-wolle, but they looked exactly like "Tango". I went to
their website
and found that same yarn. So, I guess that maybe St. George manufacture some of the cotton yarn for Fischer Wolle. It's a German website, and I'm not sure if they send abroad, but maybe this information would be useful to some of my German followers.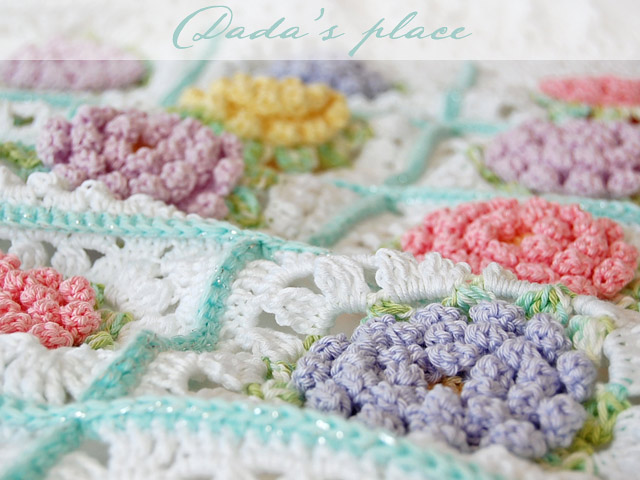 What else can I say about the blanket? It measures approximately 80 x 80 cm (31.5″ x 31.5″) and has a white, lacy border which I really like.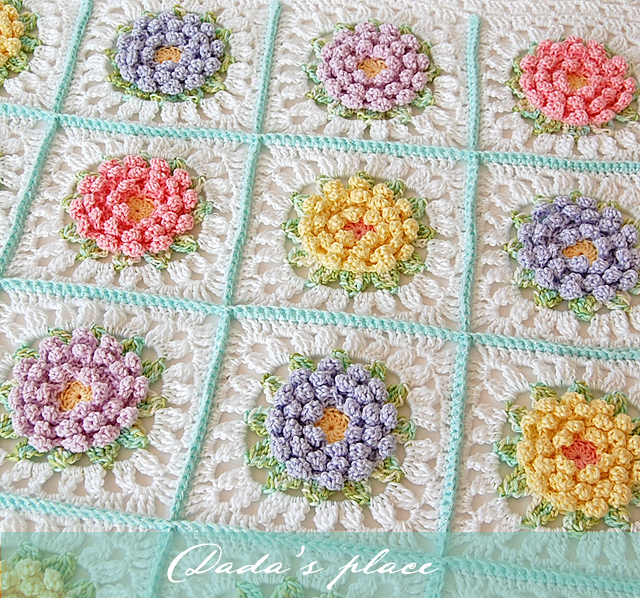 I joined the squares with single crochet, and for that purpose I used a yarn with metallic threads in it, which looks really nice.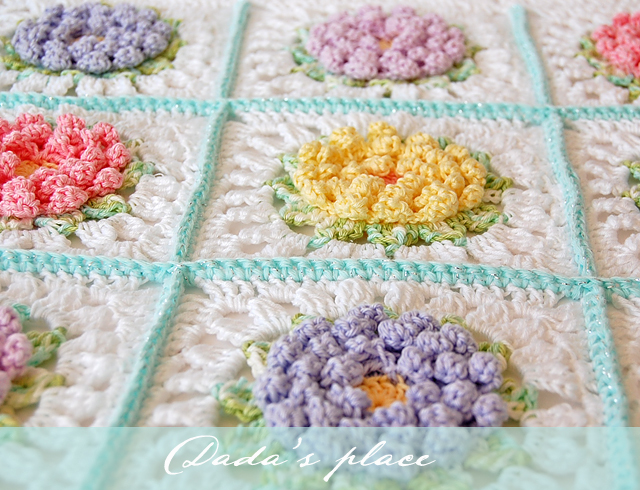 Yesterday, I took the last pictures for the tutorial I'm currently writing, so I hope that the pattern will be completed by the end of the month.
*
Update: The Victorian flower blanket pdf pattern & step-by-step tutorial is now available in Dada's place shop (payment options: Credit cards & PayPal).
*
*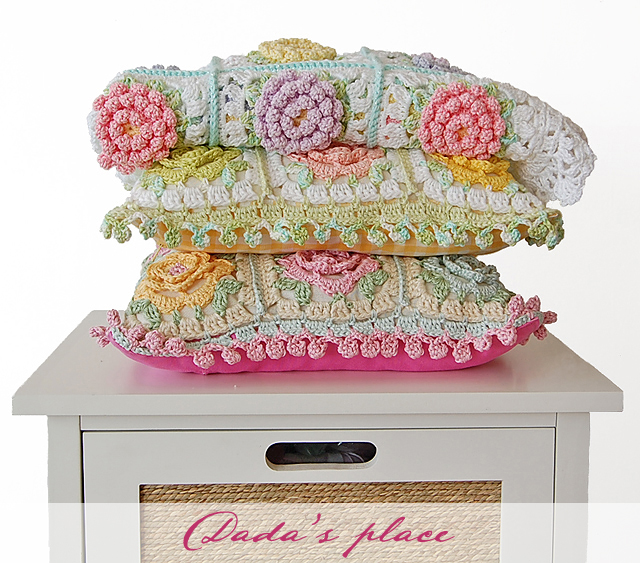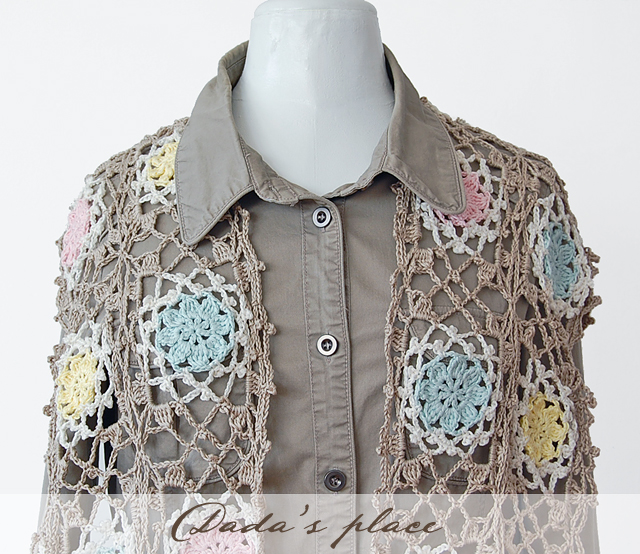 And this is my finished flowery lacy scarf. I will write more about this project in my next post.
*
Click here
to get the Victorian Flower Blanket pattern.
*