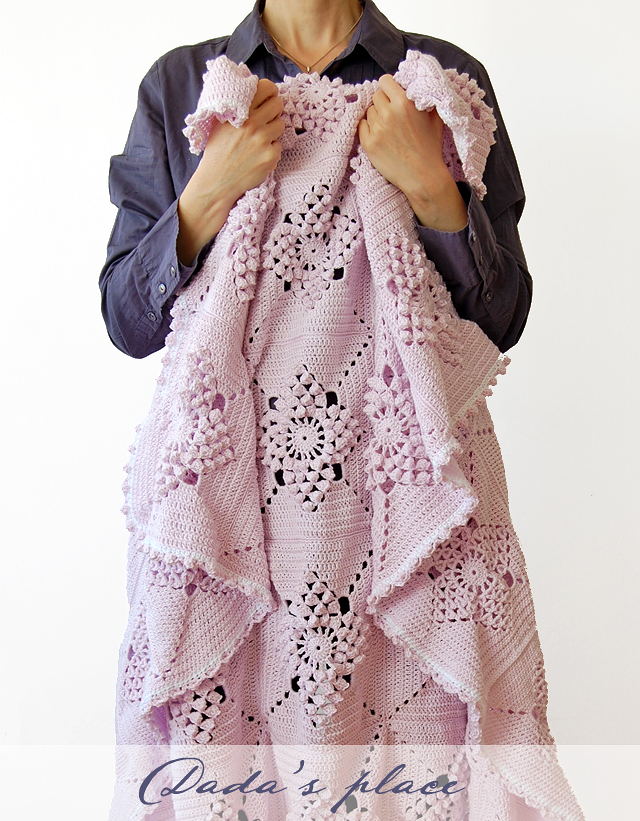 To say that I love this blanket would be an understatement! I utterly adore this blanket! Every time I finish some of my crochet projects I thank the Universe for the fact that I discovered crochet! It was a miracle, a gift which completely changed the course of my life! I'm so grateful for that!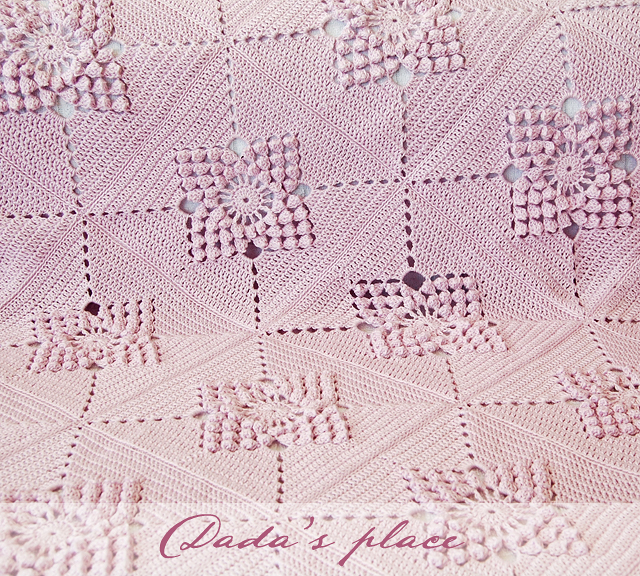 This blanket has been on my to do list for a while, actually, as soon as I saw this post I new that I will make this blanket one day. It has been Love at first sight.For the blanket I used my trusty "Tango" yarn which is 100% cotton yarn 125m/50g (3 or Light in the USA; DK (Double Knit) or 8 ply in the UK; 8 ply in Australia). I really like how this color (light lilac no. 406) emphasizes the beauty of this pattern. I absolutely love this blanket, and I really enjoyed making it! I's my favorite crochet project so far!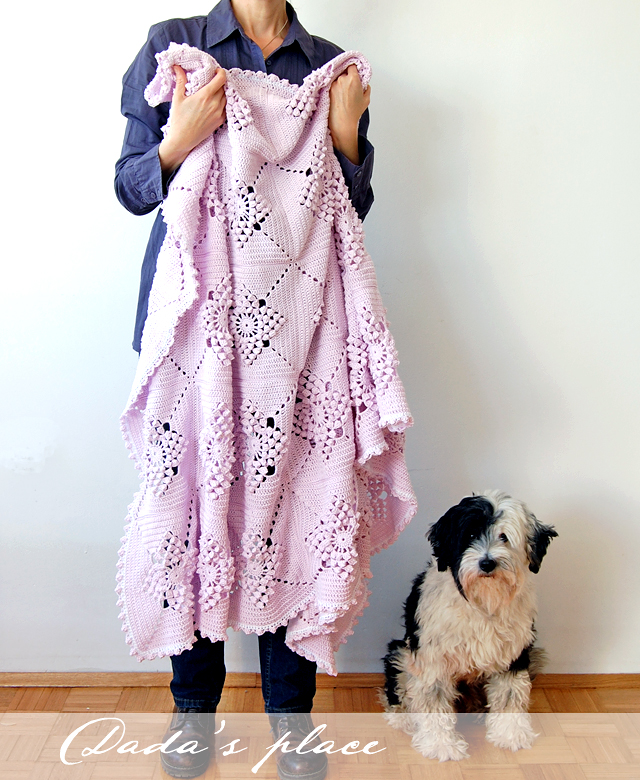 I wanted to make a regular sized blanket, but not too large, because, cotton is heavy, and I didn't want the blanket to bee too heavy, so I made a "sofa sized" blanket, as I called it. It's the perfect size to snuggle under it on the sofa with some interesting book, or some awesome crochet project in your hands…
This handsome guy in the picture is my 3-year-old Tibetan terrier Timi. He's my black & white shadow, and he takes me
kindly
for a walk to a park every single morning!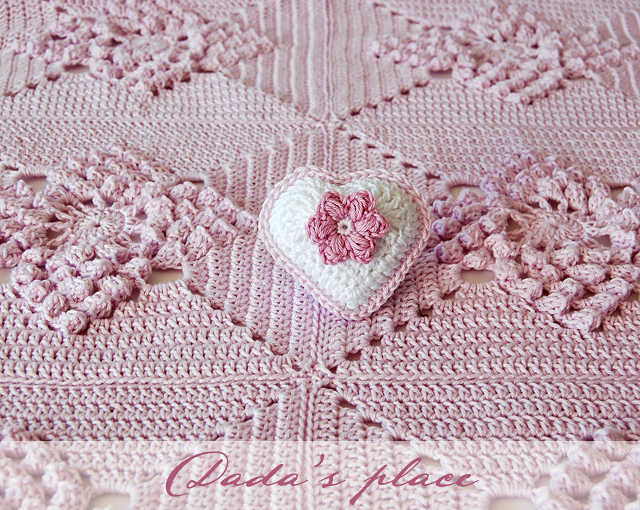 The blanket measures 115 x 165 cm (45″ x 65″), and
weighs
1400g. It consists of 35 granny squares (5 x 7). I joined the squares with slip stitch, in the same way Haafner joined her squares. You can find the
instructions
in
her post
.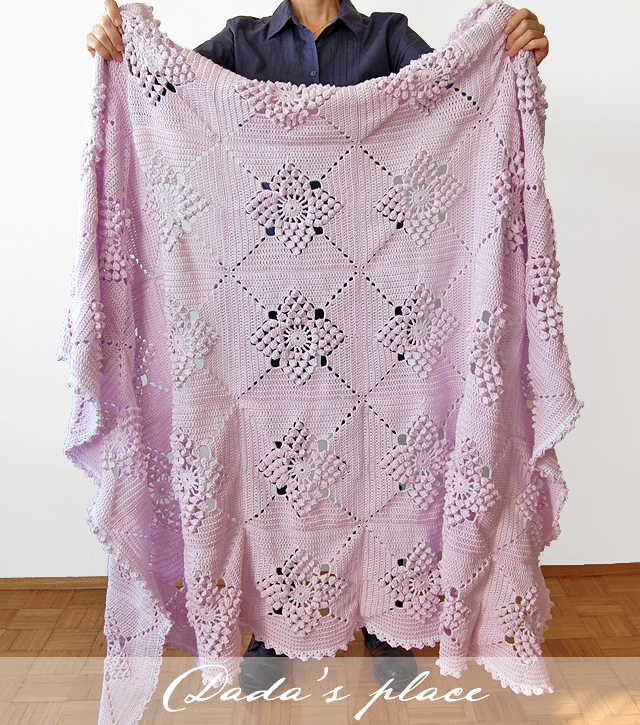 And now to get to the point you are waiting for since the beginning of this post, the pattern. Where can you find the pattern for this blanket? That's good news! The pattern is free and you can find it
here
, on one of the most beautiful crochet blogs! I'm sure that most of you are familiar with gorgeous
byHaafner blog
. This is a place I visit often, and I'm always eager to see what new Haafner made with her magical hands. I really love her style, her use of colors, photography, everything actually.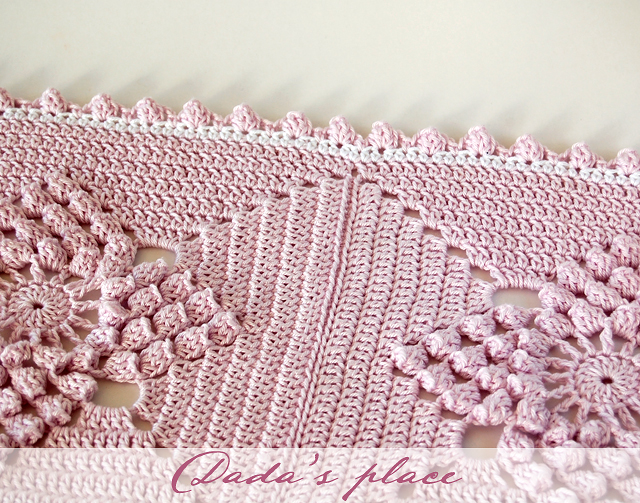 The border. From the beginning, I knew that I want a simple edge. The pattern itself is so rich and full of texture, that I didn't want to attract attention to the edge, didn't want the edge to speak its own story. So, it plays just a supporting role here. But also very important role.
First, I made one row of dc with the same color, then I made one row of hdc with white yarn, and then added this simplest border ever. I think it looks nice.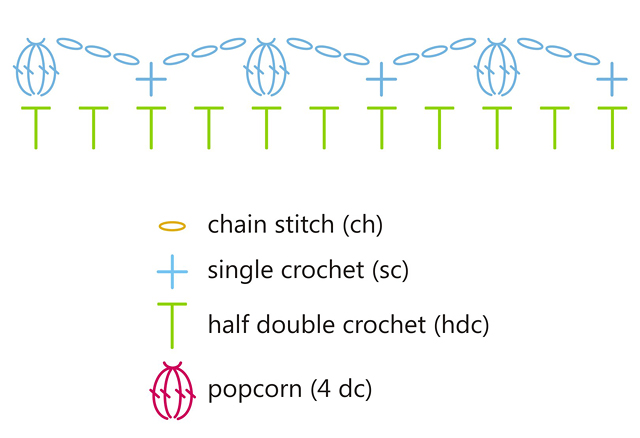 I made this crochet chart for the edge in case you like it. As you can see it's very simple.
ch-3, skip the next hdc, made Popcorn stitch (4dc) in the next hdc, ch-3, skip the next hdc, make sc in the next hdc. Repeat that along the blanket.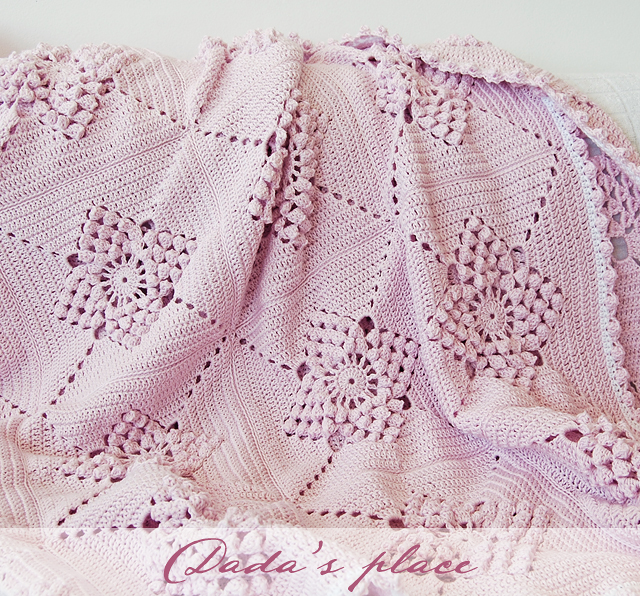 Thank you so much
Haafner
for this beautiful pattern and for sharing your remarkable work with us! It's always a great pleasure to visit your beautiful place!
*