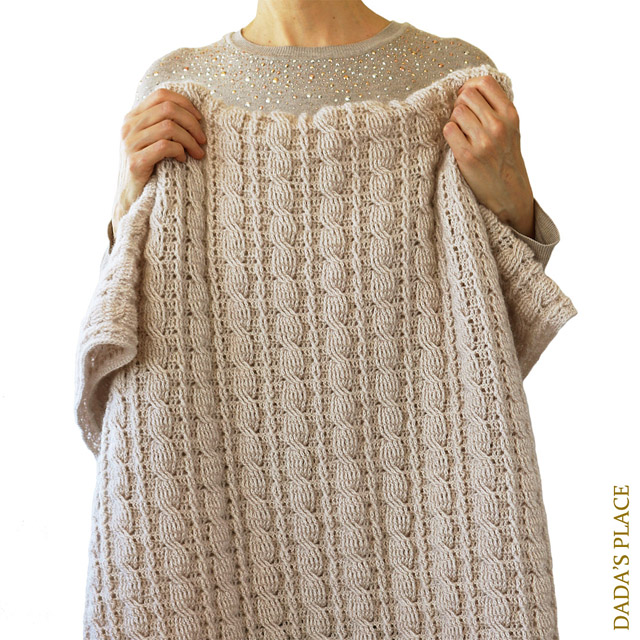 Easy as Pie crochet cable blanket is my second pattern with cables. The first one was my Gretta shawl. When I finished the shawl I knew that I would make more cable patterns in the future, because I quite like making them. They are easy to do, very appealing to the eye, and they create such a nice texture – the quality I highly appreciate in any crochet project.
*
Easy as Pie cable blanket is a beautiful and modern crochet blanket. It is 95 cm (37.4") wide and 133 cm (52.4") long, but you can make it in any size. Just add more repeats if you want it bigger, or make fewer repeats if you want a smaller blanket.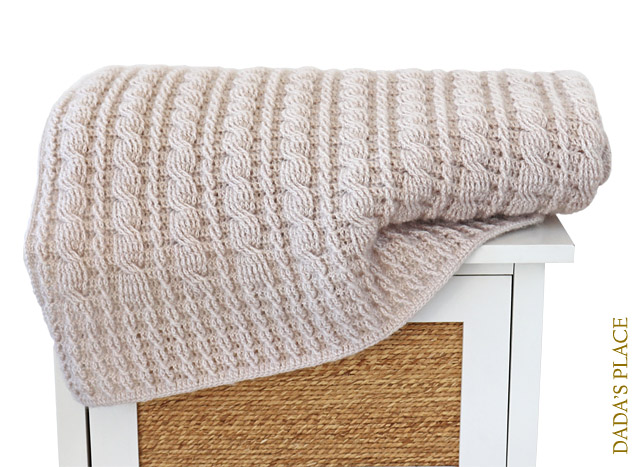 For this blanket I used the beautiful and trusty Alize Angora Gold yarn (color 599), which I used in many recent projects. Gretta shawl, Weldy shawl, Into the woods blanket and Al Amal shawl are all made with this yarn. Plus, my next pattern also uses Angora Gold yarn.
*
Working on this blanket was a real pleasure, because the pattern is repetitive and easy to remember so you can watch your favorite TV show or listen to an interesting audio book while crocheting. I love those kinds of projects when you don't have to count the stitches, and pay close attention to what you are doing, but you can immerse yourself completely in the story you're watching or listening to…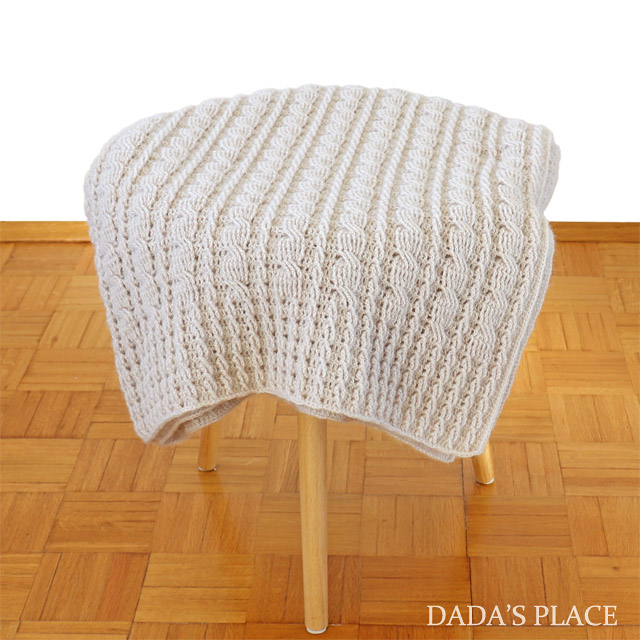 The pattern is very detailed and it has:
– a written pattern,
– a step-by-step picture tutorial on how to make cable2 and cable6,
-a step-by-step photo tutorial of the first 15 rows,
– a stitch guide,
– two crochet charts,
– information on material needed,
– and information on how to make the blanket in any size.
I would say that this pattern is suitable for intermediate crocheters or even adventurous beginners who are eager to learn something new. And even if you've never tried cables before, don't be intimidated by them. They're actually quite simple to do, and I must say pretty addictive! You'll see if you give them a go!
*
I can't wait to see your versions of Easy as Pie cable blanket! So, please tag me and use the hash tag #easyaspiecableblanket when you post it on social media. I will share the best ones in my Instagram and Facebook stories and on Pinterest.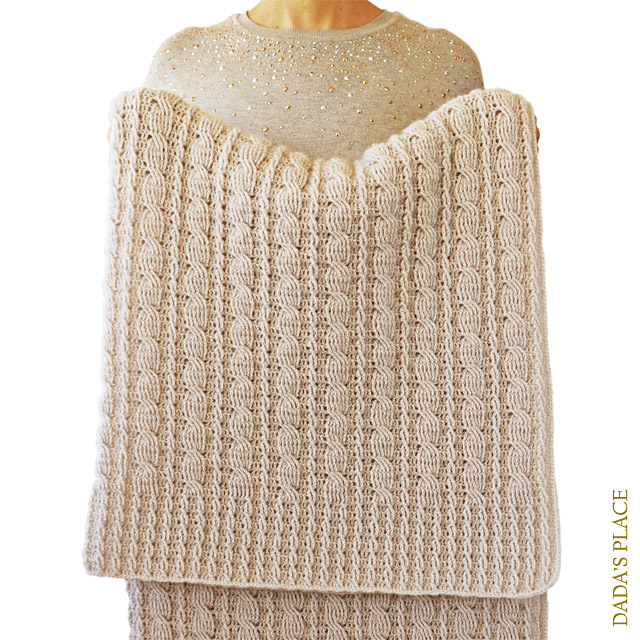 Easy as Pie cable blanket is now available in all my shops. You can buy it in Dada's place shop, HERE.
*
You can also purchase it in my Ravelry shop, HERE, and my Etsy shop, HERE.