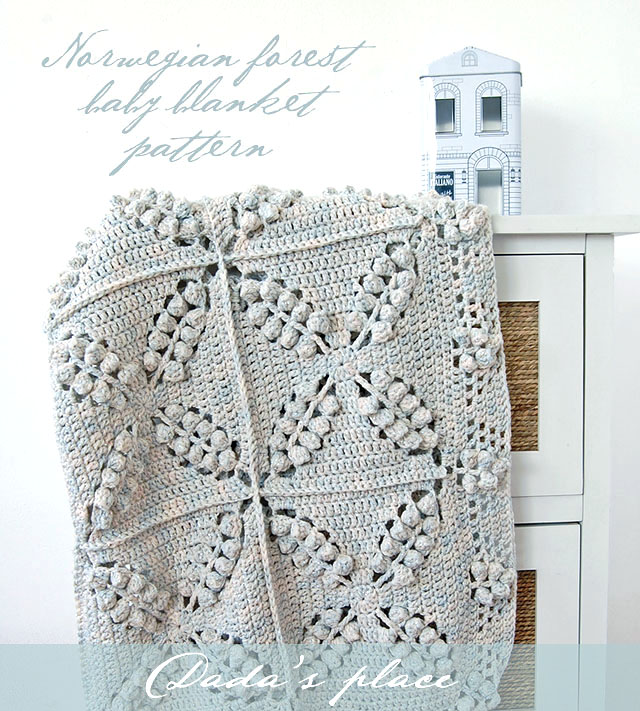 I named this blanket "Norwegian forest" because it reminds me of the pictures of beautiful and powerful Norwegian landscapes my friend sent me when she left to live in Norway. I was fascinated with that endless, icy and serene beauty… minimalistic but powerful!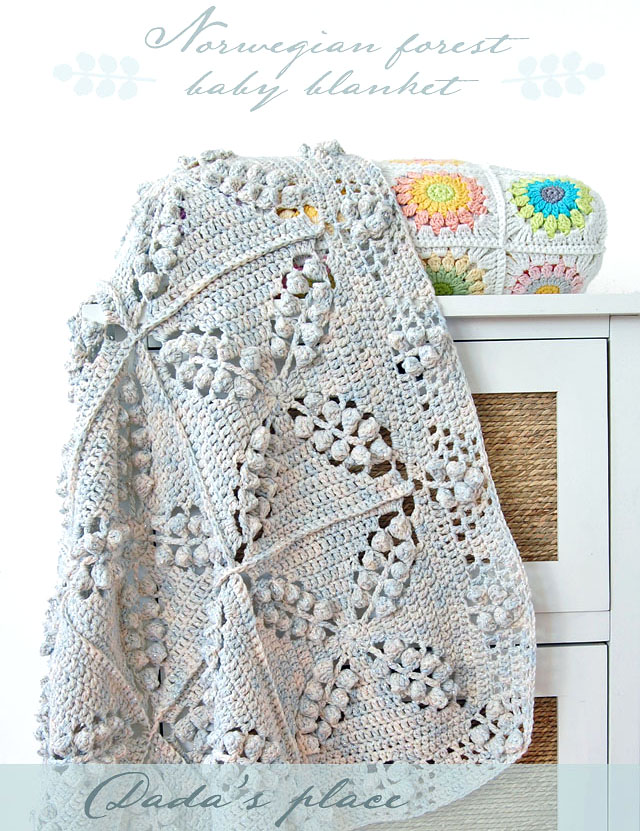 The blanket measures approximately 86 x 86 cm (34″ x 34″) and it is consisted of 16 granny squares, (20 x 20 cm) joined with single crochet.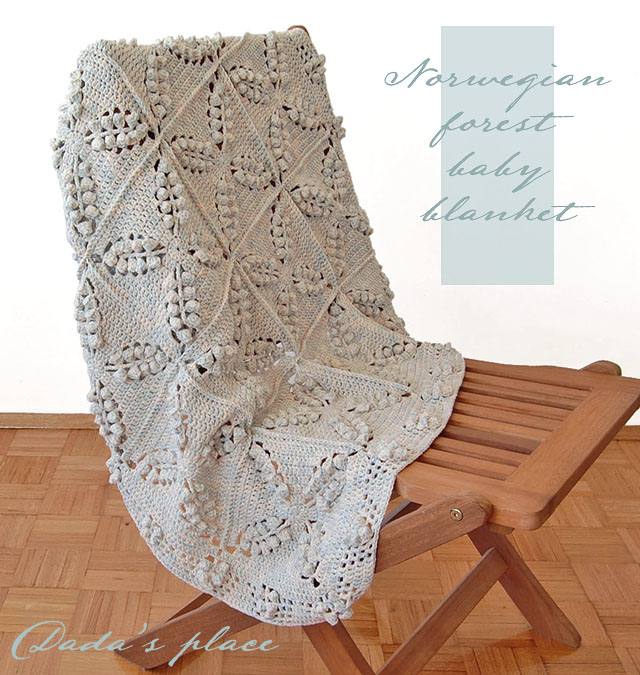 For this blanket I chose a yarn I have never worked with before. It's "Una" from St. George, 115m/50g, 55% acrylic, 40% cotton and 5% metalized polyester. The yarn is breath taking, streaked with silver threads, and I'm very sorry I didn't manage to show all that beauty in the pictures. The reason why these pictures don't reflect true beauty of this yarn is because I use only natural light for shooting, and these winter days are so dark and gloomy… Anyway, it was a real pleasure to work with this soft, amazing yarn.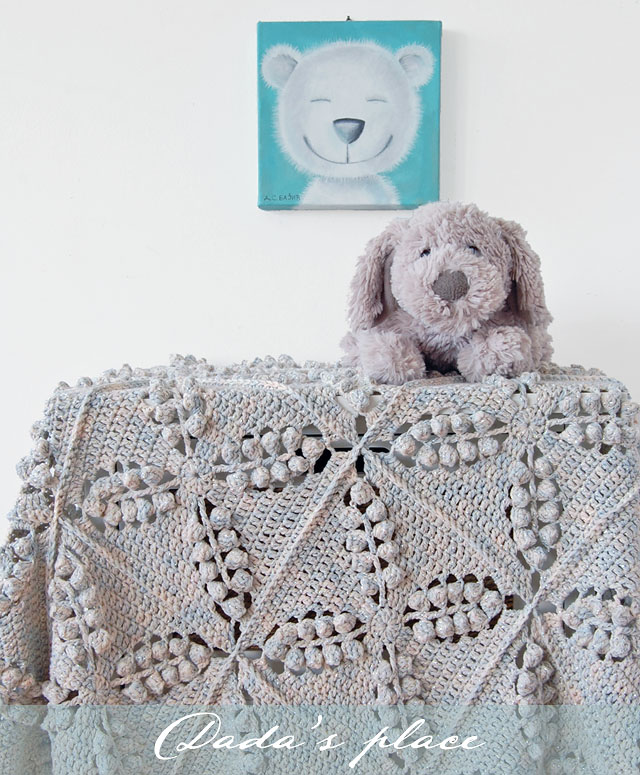 I used 4 mm crochet hook (USA – size G-6, UK – size 8). The pattern is written using US crochet terms.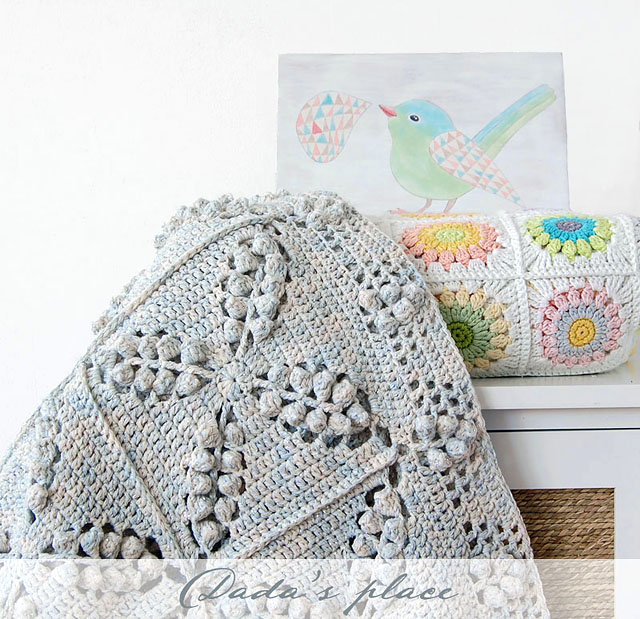 Like
all my patterns
, this one is also very detailed. There are step-by-step instruction on how to make the square, as well as how to make the border, with more than 120 step-by-step photographs. I also made crochet charts for square and border, and there are written patterns for square and border, too. I hope that this pattern will be very easy to follow, because I wrote it having in mind that not so long ago I was an inexperienced crocheter (read: beginner) with absolutely no clue about crochet! I remember so well how I appreciated any detailed step-by-step tutorial which I was able to follow with my poor knowledge of crochet!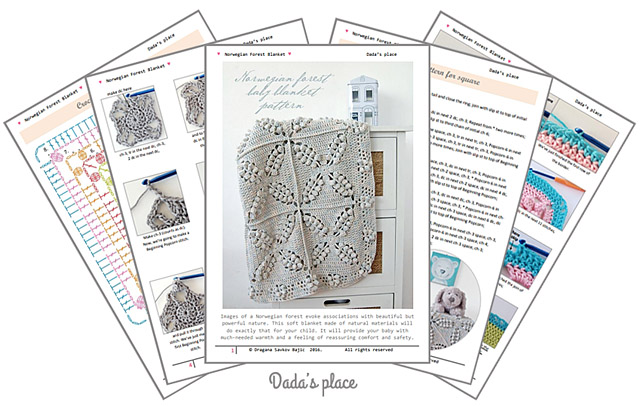 The pattern has 22 pages! Can you believe it?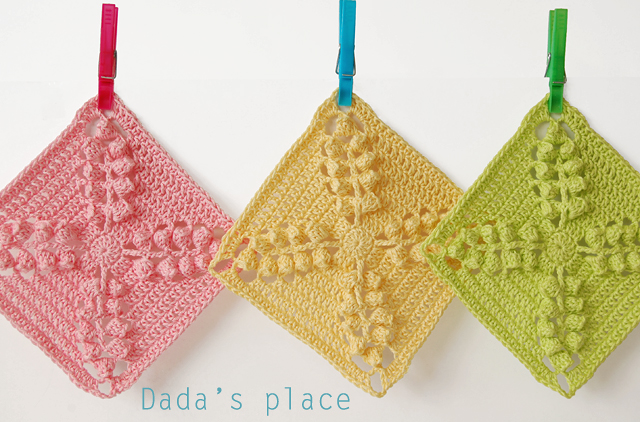 *
The Norwegian Forest Blanket Pattern is now available in
Dada's place shop
, (payment options: Credit cards & PayPal).
*
*