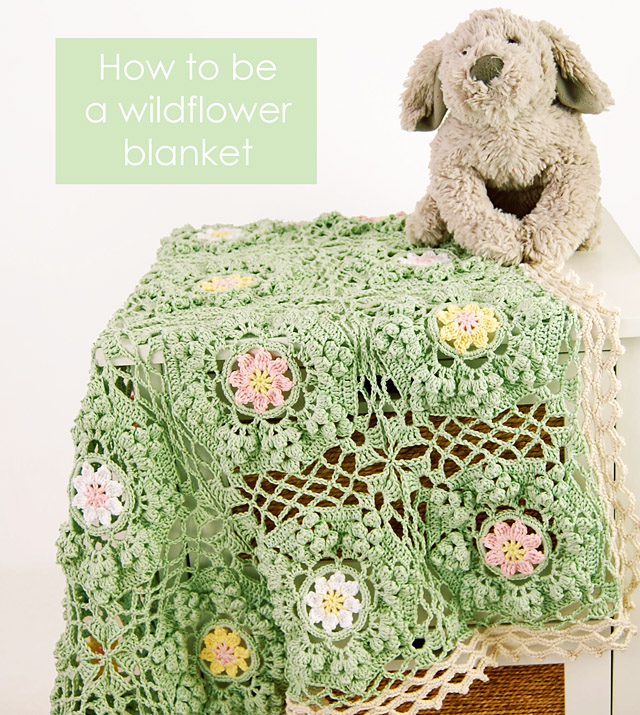 I love vintage crochet, so when I was making this blanket I wanted to invoke those vintage vibes and to weave them into it. I also wanted this blanket to remind me of the slowness of earlier times when people had time and patience to actually live and enjoy their lives without hustle and bustle of the modern life. I wanted to slow down and to enjoy every stitch. And to be happy and satisfied with the result. And I did. I enjoyed making every stitch of this blanket, and I'm pretty happy with the result.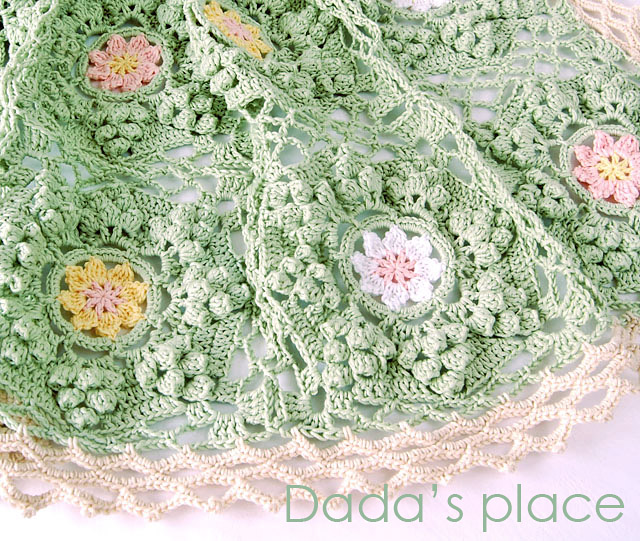 Yet not everything went smoothly. I struggled with the pattern, especially with converting octagons into squares, but somehow, I managed to put every part of the puzzle into its proper place, and in the end, everything turned out well. But, it required patience, the long process of trial and error, and not giving up. But, when you have a vision and love for what you're doing it's easy not to give up. I learned that lesson in the last 4 years by working this job I really love.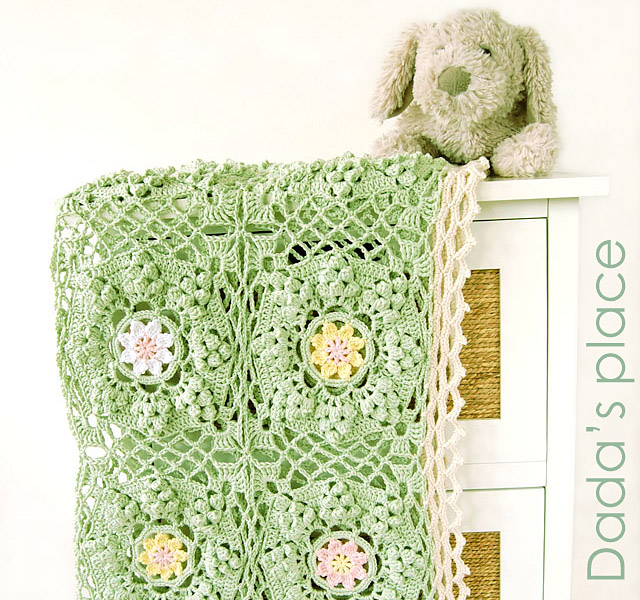 I made this blanket using 100% cotton yarn "Golf" and "Tango" from St. George (manufacturer from Serbia) 125m/50g, which is according to Wikipedia Light Worsted (3 or Light in the USA, DK (Double Knit) or 8 ply in the UK, and 8 ply in Australia). I used 3.5 mm crochet hook (USA – E-4, UK-9)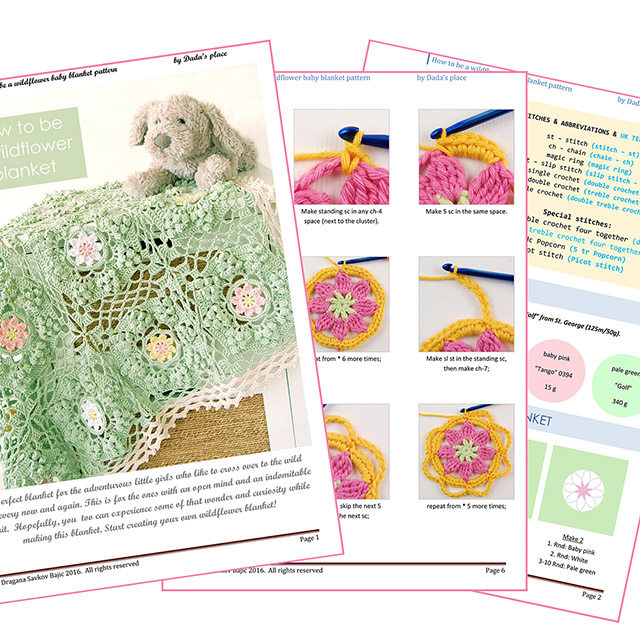 The pattern is very detailed (like all my patterns), and it's written using U.S. crochet terms. It is suitable for advanced beginners or intermediate level crocheters.
It has 22 pages and includes:
* Step-by-step instruction on how to make the square
* Step-by-step instruction on how to join squares and make the border
* More than 120 step-by-step photographs
* 2 Crochet charts (for the square and for the border) and several diagrams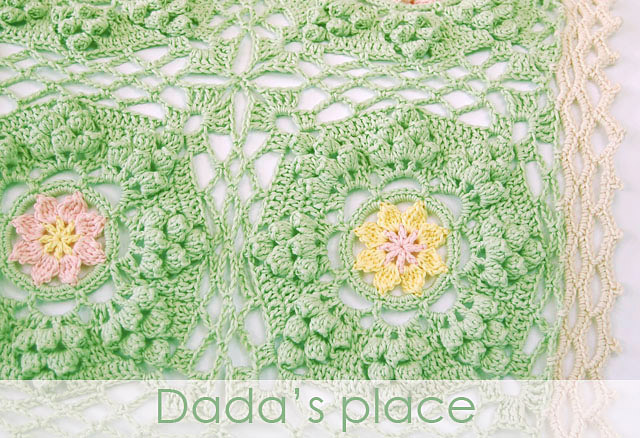 The blanket measures approximately 80 x 80 cm (31,5″ x 31,5″), but it can be any size you want. I think that this pattern is also very suitable for table runners, scarfs and bedspreads. Maybe even curtains.
*
If you're like me and love vintage crochet (and everything that it represents), you can try this pattern out. It's now available in Dada's place shop. (payment options: Credit cards & PayPal)
*
You can also buy it in my Ravelry shop, and in my Etsy shop. (payment option: PayPal)
*