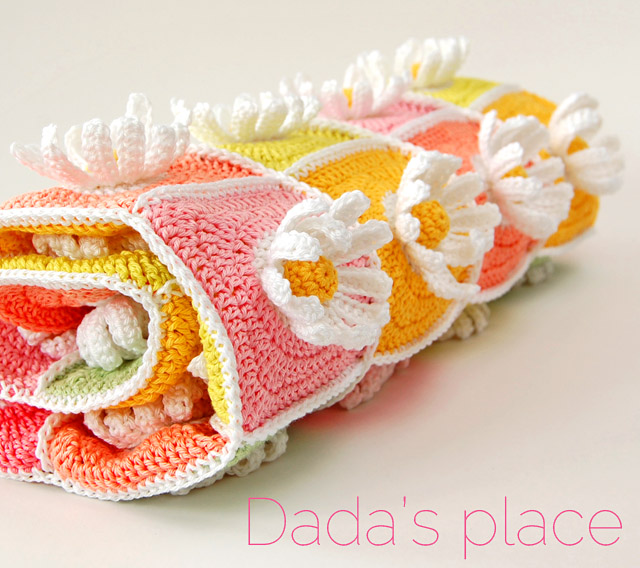 Colors and texture. Those are the two things I love most in crochet. And this Daisy baby blanket has a lot of colors and texture. So, it is not a surprise that this is one of my favorite blankets I've made so far. Love these playful, happy colors and the petals which look alive…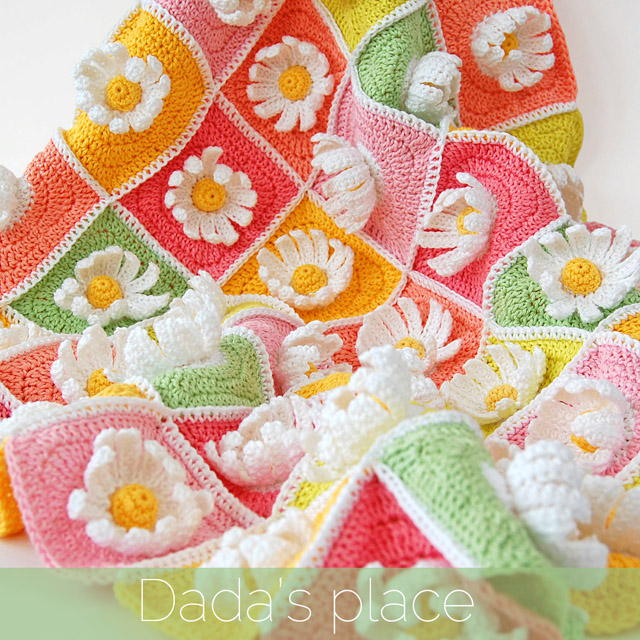 What can I say about this blanket? It is made of 56 Daisy granny squares. Each square measures approximately 4″ x 4″ (10 x 10 cm), and the whole blanket measures 31.5″ x 27.5″ (80 x 70 cm).
Like for the majority of my crochet projects for this one I also used 100% cotton yarn 125m/50g, but this time I used the brand I had never used before. It's "Vera" (which means "faith" in Serbian) from Yumco, the manufacturer from Serbia. I didn't know about that yarn before, although it's gorgeous, and it's a real pleasure to work with. I will definitely use it in my future projects (which I'm already planning). I only used white "Tango" yarn for petals (from St. George), the rest is "Vera".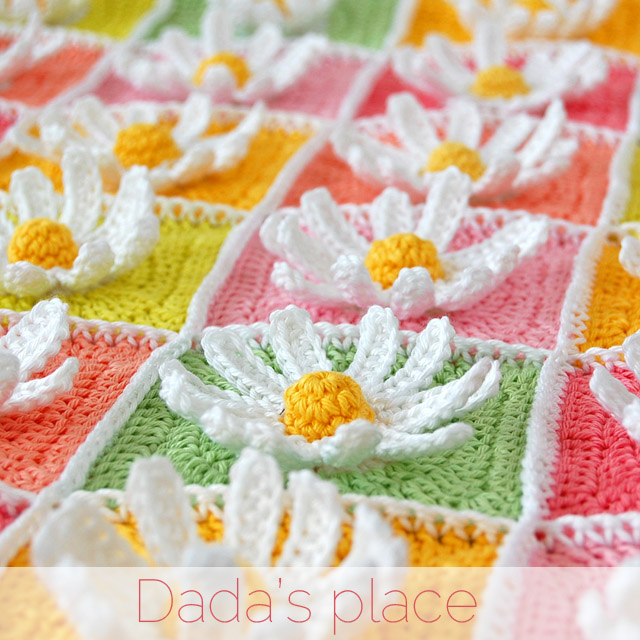 I used 3.5 mm crochet hook (which is USA – E- 4, UK – 9). I joined the squares with single crochet, and really like what effect white color has on other colors, making them even brighter and livelier.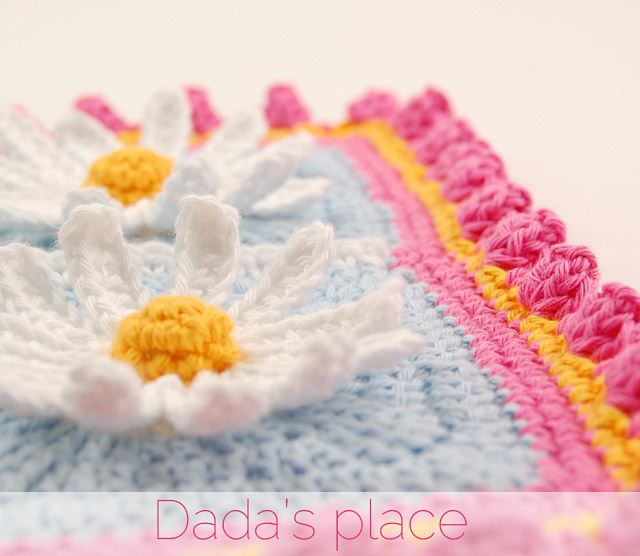 When I finished joining the squares, I decided to add a very simple edge, which I think goes well with the rich and textured flower granny squares.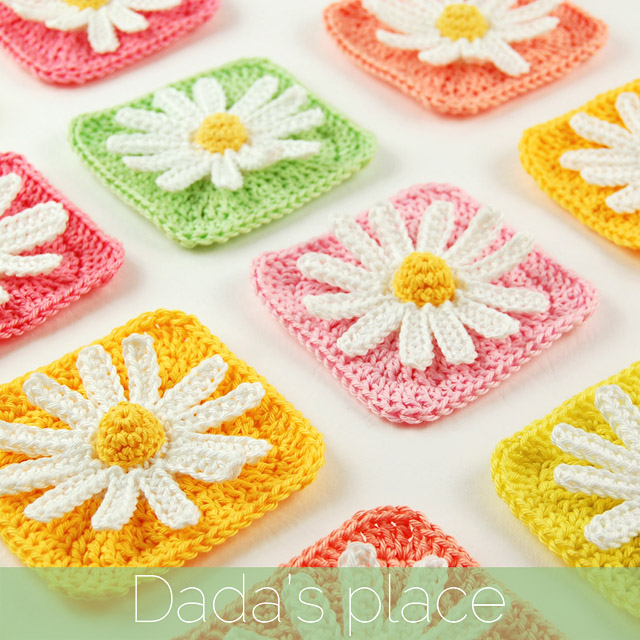 The pattern is very detailed (brain friendly – you have only to sit down, grab your crochet hook and follow the pictures), and it's written using US crochet terms.
There are 20 pages which include:
* Step-by-step instruction on how to make daisy granny square
* Step-by-step instruction on how to join squares and make the border
* 100 + step-by-step photographs
* 3 Crochet charts (for the square, petals and for the border) and 2 diagrams (square placement and elements of the blanket)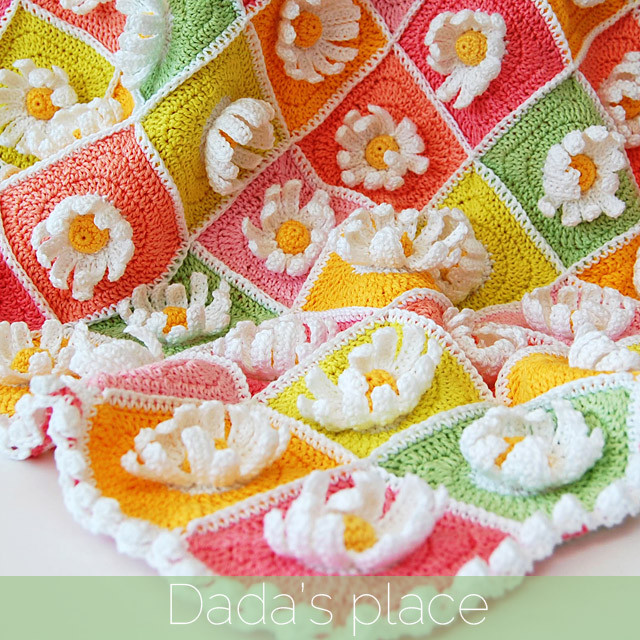 *
Daisy blanket pattern and step-by-step tutorial is now available in Dada's place shop, (payment options: Credit cards & PayPal).
*
You can also buy it in my Ravelry shop, and in my Etsy shop. (payment option: PayPal)
*
I hope you will like and enjoy this pattern at least as much as I enjoyed making it! Happy crocheting
*