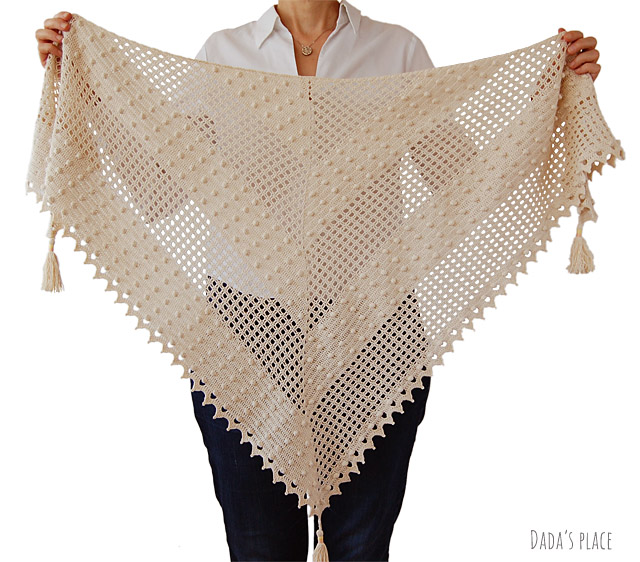 Don't really know why, but making this shawl was such a joyful experience! I enjoyed every second and every stitch of it! Working with delicate lace yarn (crochet thread for doilies actually) made me feel that I'm making something very precious. I assume that many of us keep doilies and table runners our grandmothers made, and we appreciate the time, effort and love they all incorporated in those beautiful works of art. When I was working on this shawl I felt like I was making something special that will last and will be appreciated for decades…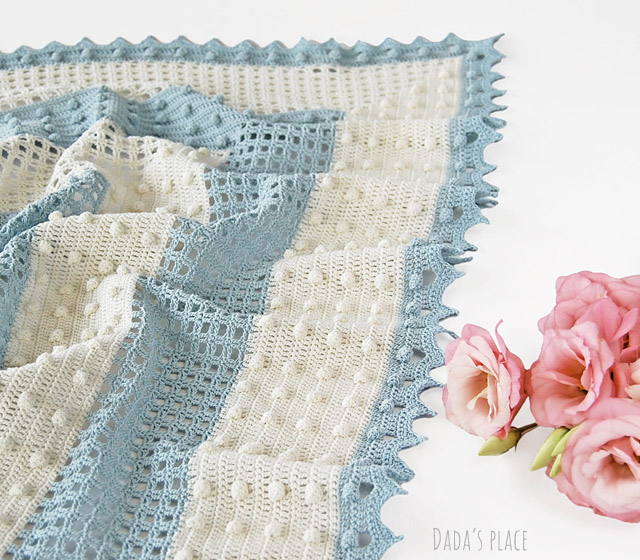 From the beginning to the end of the process of making Awana shawl I knew exactly what I wanted to achieve, and I moved in that direction without any bumps on the road, which happens so rarely. I almost always struggle, I doubt, I don't know if I should do this or that… But not this time. This time, it was smooth sailing.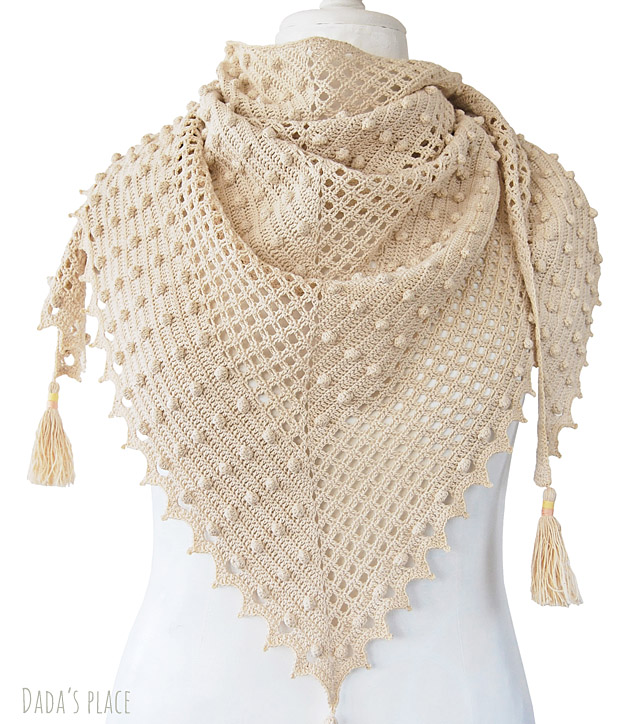 What I love about Awana shawl is that it's simple but interesting. It's modern but timeless.
I also love how simple it is to make. It has two different repeating segments. The lace segment, which is fast to do and the bobble segment, which is fun to do. When you learn how to make both segments you almost don't have to look to the pattern anymore to the very end.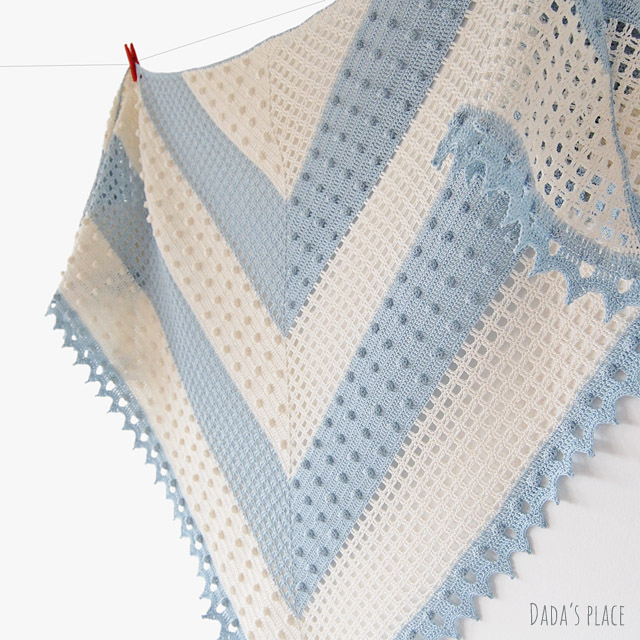 The Awana shawl is light and airy, a perfect accessory for a summer night out. It can also be a wedding accessory. Just leave out the tassels.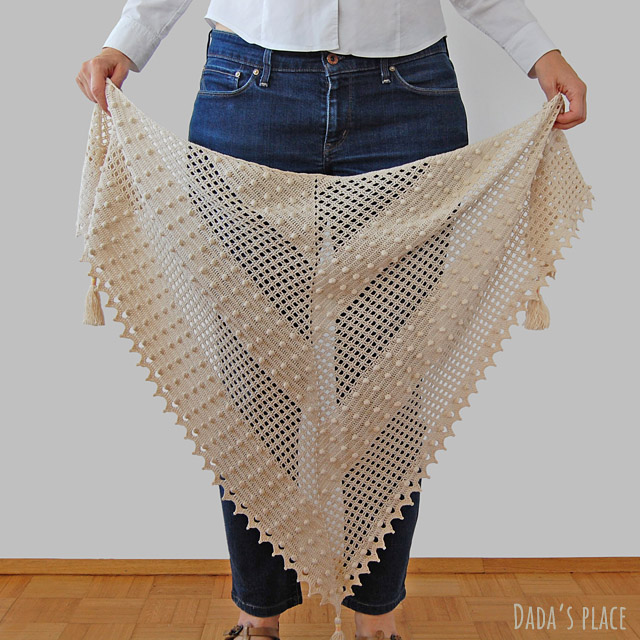 When blocked, the shawl measures approximately 142 cm (56") x 74 cm (29"). I used thin thread for doilies Hakelgarn 100 by St. George, 100% cotton 566m/100g, and crochet hook number 2.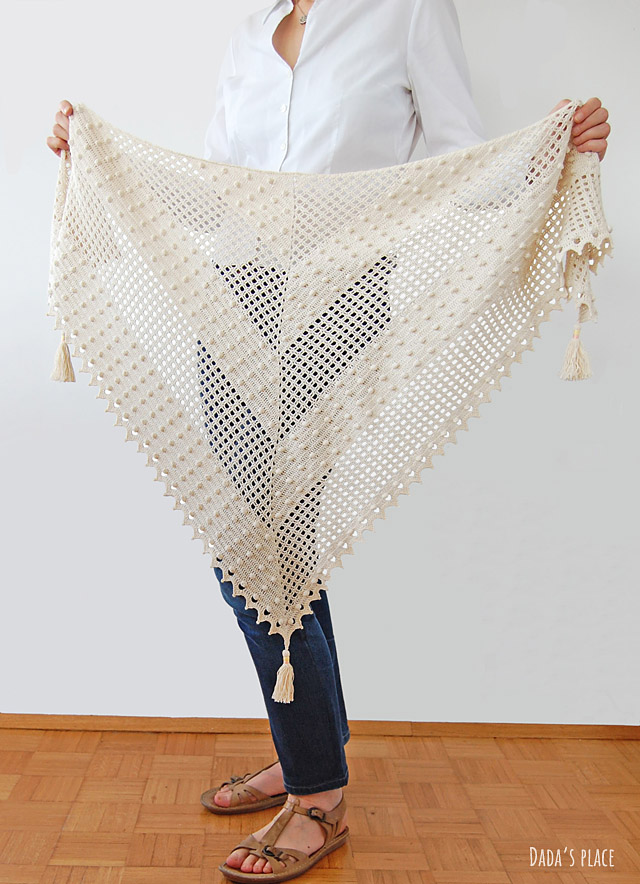 The pattern is written in English using US crochet terms. It has 48 step-by-step pictures to enable you a smooth sailing from the beginning to the end.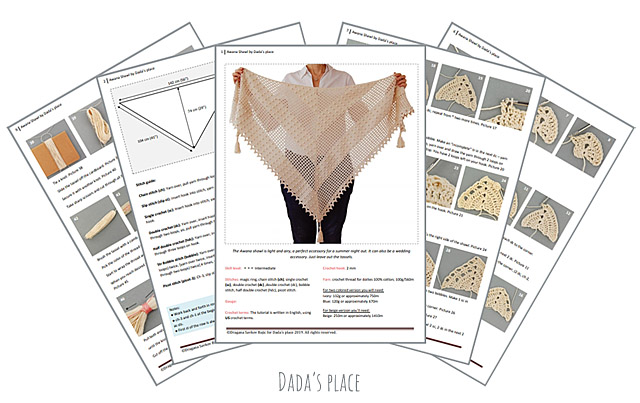 I made two Awana shawls. Initially I made the beige one. Really liked it. Then I wanted to experiment with two color version. I chose ivory and pale blue. Those two colors remind me of summer. I could imagine myself wearing it with faded jeans and a white shirt, while walking by the sea one beautiful summer night somewhere in Greece. The first part is done. The shawl is ready for the summer adventure. Now I have to work on the Greek part.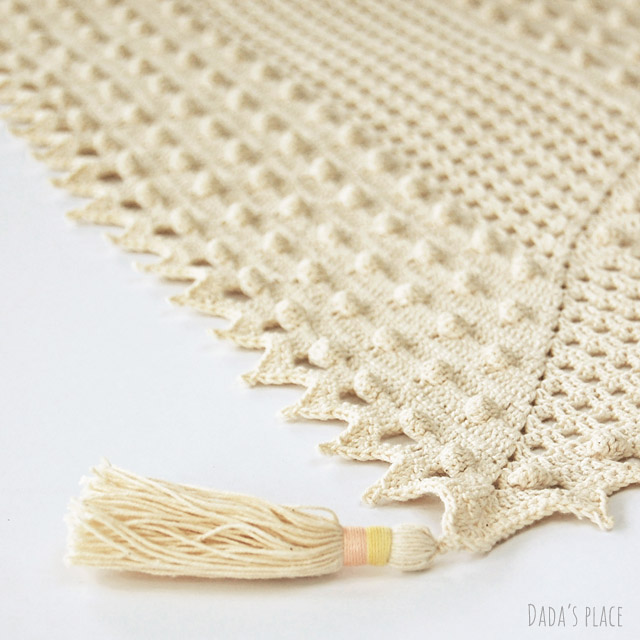 I like the both versions, and think that I will wear them a lot.
*
The pattern for the Awana shawl is now available in Dada's place shop, here (payment options: credit cards and PayPal).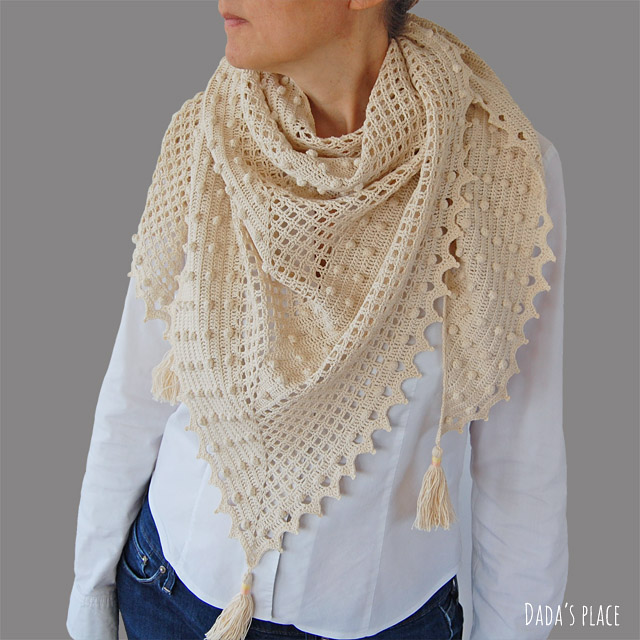 You can also buy it in my Ravelry shop and my Etsy shop. (payment option for both shops is PayPal).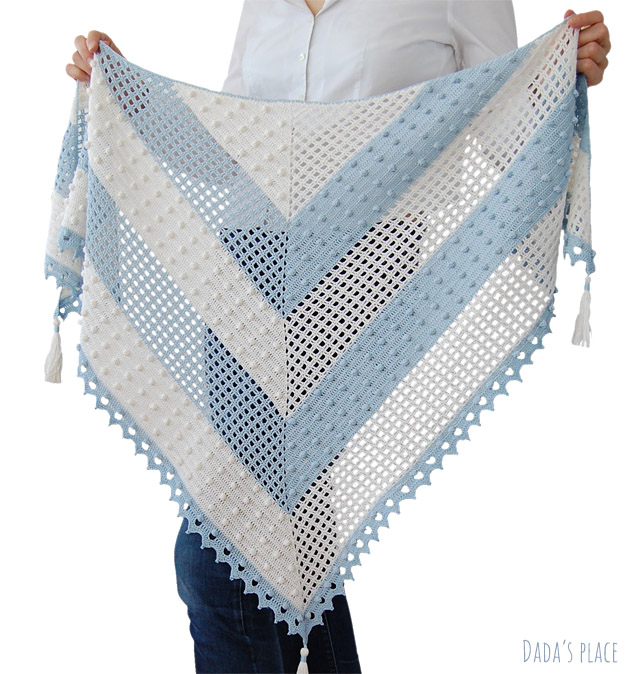 If you make Awana shawl, please share it on your favorite social media platform, tag me and use hash tag #awanashawl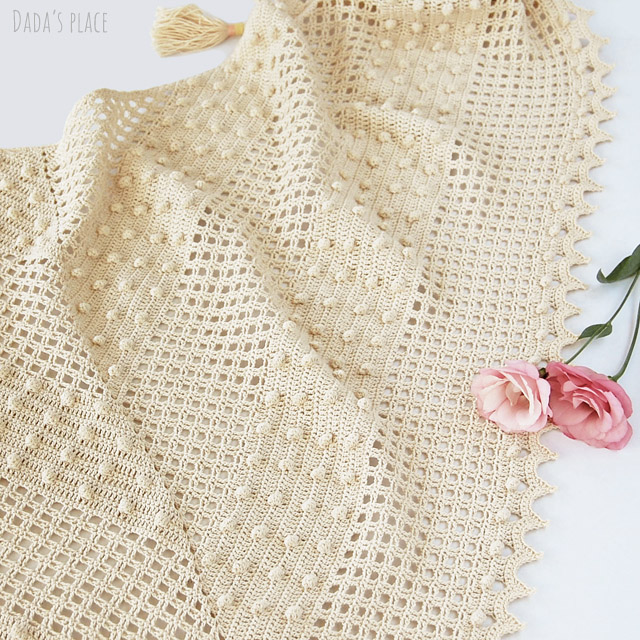 I would really love to see your own versions of the Awana shawl!
*
Happy crocheting!