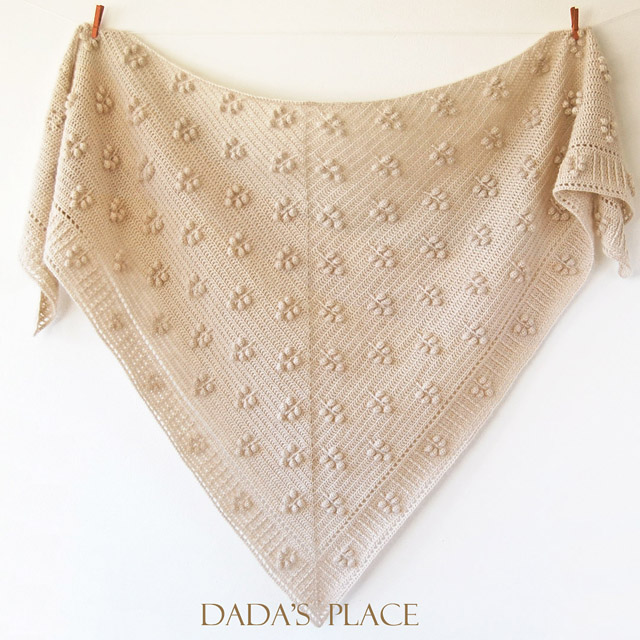 Before I started working on Weldy shawl, I'd had a picture of a beautiful, simple and elegant shawl in my mind. I must admit that I liked that picture very much. Maybe, I even fell in love with it. Having high expectations might lead to disappointment. Because the end result must be almost perfect. With this shawl, though, I managed to avoid disappointment, because the end result was even better than the picture in my mind. And this rarely happens. My thinking usually goes something like this: "I should have made this part differently, or I should have used a different yarn/color/hook…, or I should have made it bigger/smaller/longer…, or I should have… you know what I mean. There's always something that I should have made differently. Not this time. This time everything turned out exactly as I wanted. Even better.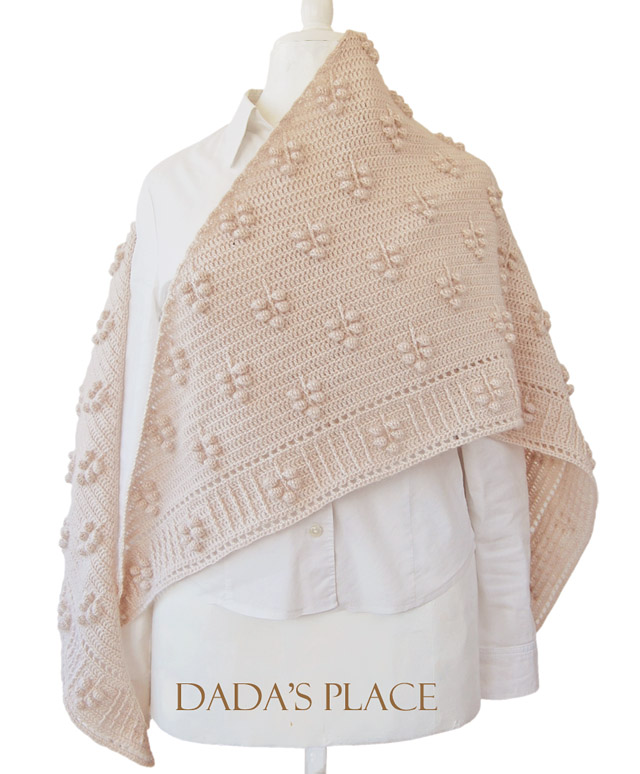 Since I finished the shawl, I've been using it all the time. I love to have it around. To wrap myself in it, and to look at it. It's soft and warm. I don't even feel uncomfortable bragging about it.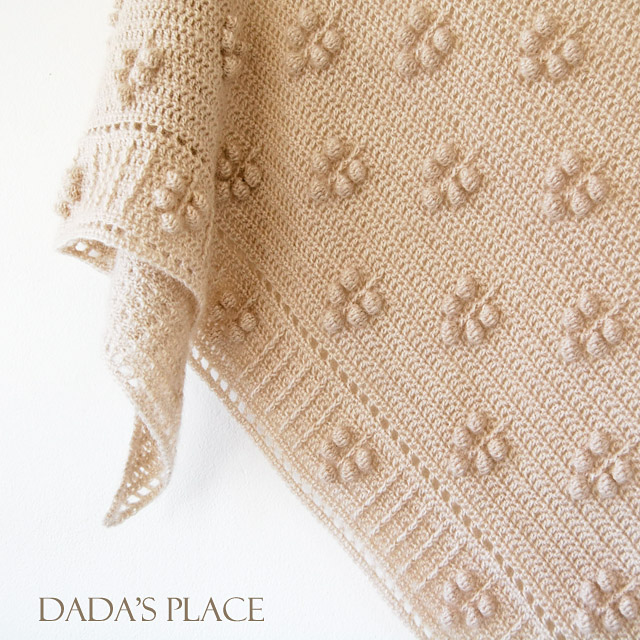 I used Alize Angora Gold yarn. It's beautiful, fluffy and very affordable. It's quite thin, 100 g/550 m (3.58 Oz/601 yds) 80% Acrylic, 20% Wool. I used 3 skeins of 100g – approximately 280 g or 1540m
*
The size: It's 170 cm (67") wide and 80 cm (31.5") long, after blocking. It's quite big, but you can easily make it smaller if you make fewer repeats.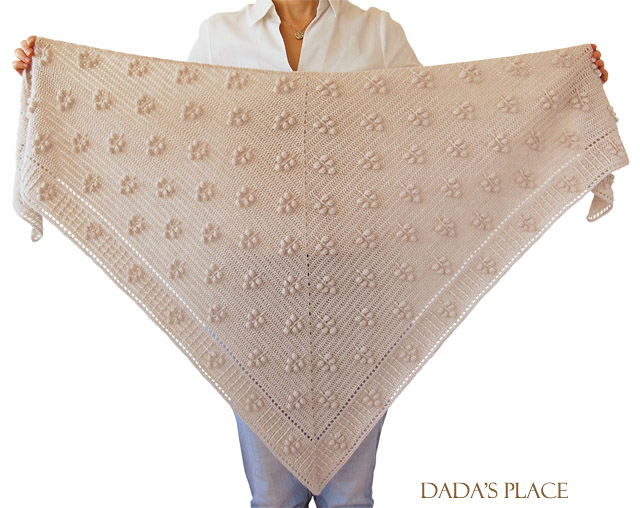 The shawl is quite simple to make. I designed it using only several stitches: a magic ring, a chain stitch, a single crochet, a double crochet, a bobble stitch, and a front post treble crochet. That's all.
*
As always, the pattern is very detailed. It includes: row-by-row written pattern, photo tutorial, stitch counts and several crochet charts. All that packed in 14 pages.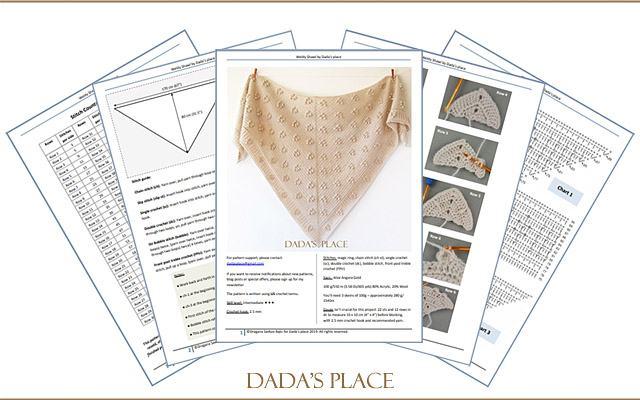 Weldy shawl pattern is now available in Dada's place shop, here. You can purchase it also in Dada's Ravelry shop and Dada's Etsy shop as well.
*
I'm looking forward to seeing your versions of Weldy shawl, so please share the pictures of your beautiful shawls on Facebook and Instagram and don't forget to tag me and to use #weldyshawl hash tag.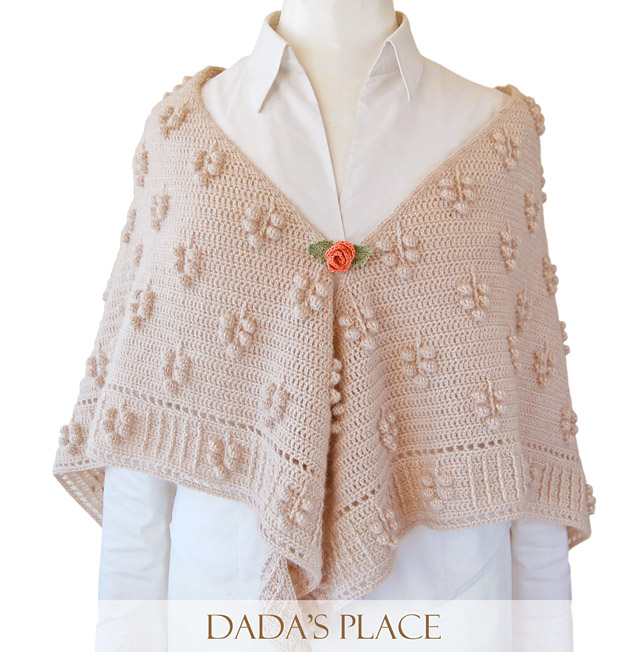 Click here to get Weldy shawl pattern.