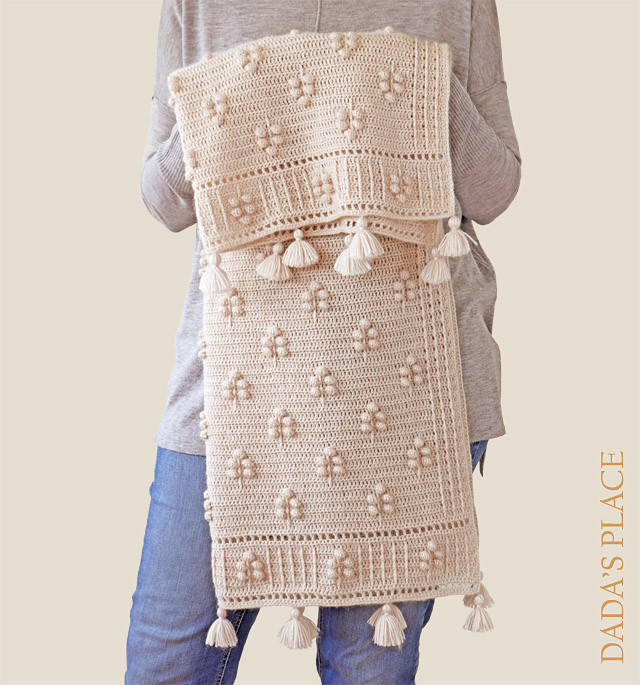 Into the woods blanket is my seventeenth blanket pattern. So, you can guess that I really love designing crochet blankets. Yes, I do. Especially baby blankets. Into the woods blanket is quite simple to make, and very adjustable as well. You can make it in any size, simply by increasing or decreasing the number of horizontal or vertical repeats. You can also use whatever yarn you like. If you use bulkier yarn, the blanket will be bigger and the texture will be more prominent.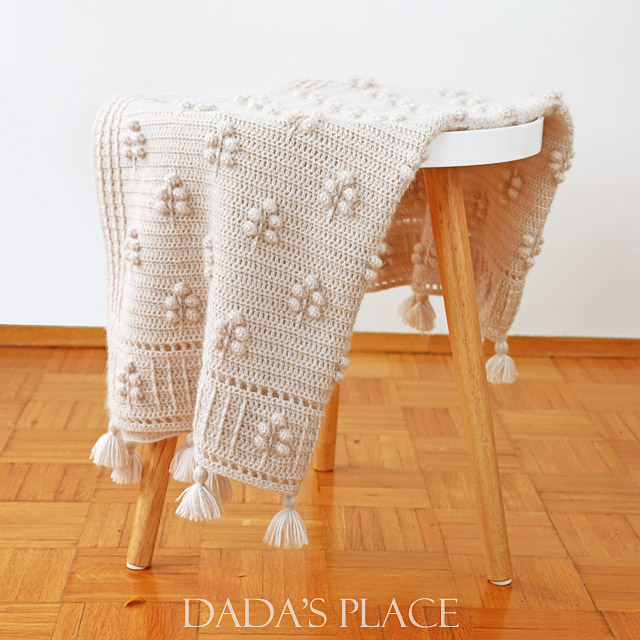 I used Alize Angora Gold yarn in color beige (no. 599). I love this yarn because it's beautiful, soft, and fluffy. It very nicely slides under the fingers while working with it. It's quite thin, 100g/550m, 80% acrylic, 20% wool. Although it looks luxurious it isn't expensive. I spent almost 3 skeins of 100g.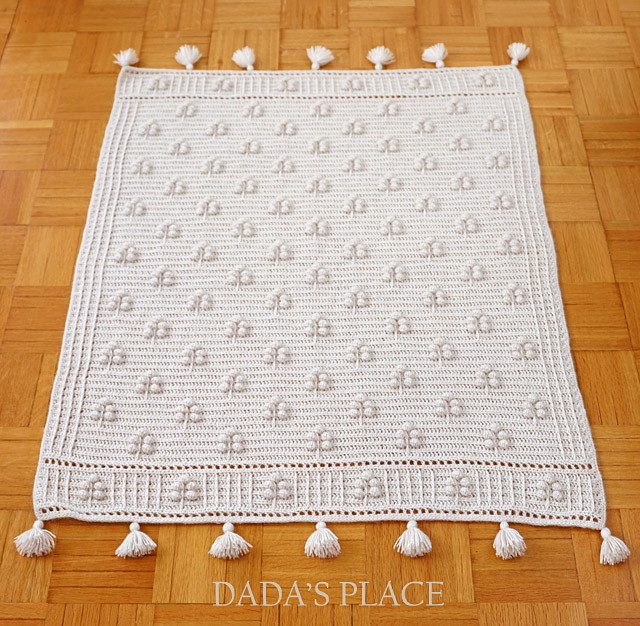 For this blanket I used only several stitches to achieve this interesting texture: chain stitch, single crochet, double crochet, bobble stitch and front post treble crochet. I previously used the same textured stitch in my Weldy shawl, which was my best friend this past winter, always wrapped around my shoulders keeping me warm. I love how soft it is. The blanket is also very soft and warm. The perfect handmade baby shower gift.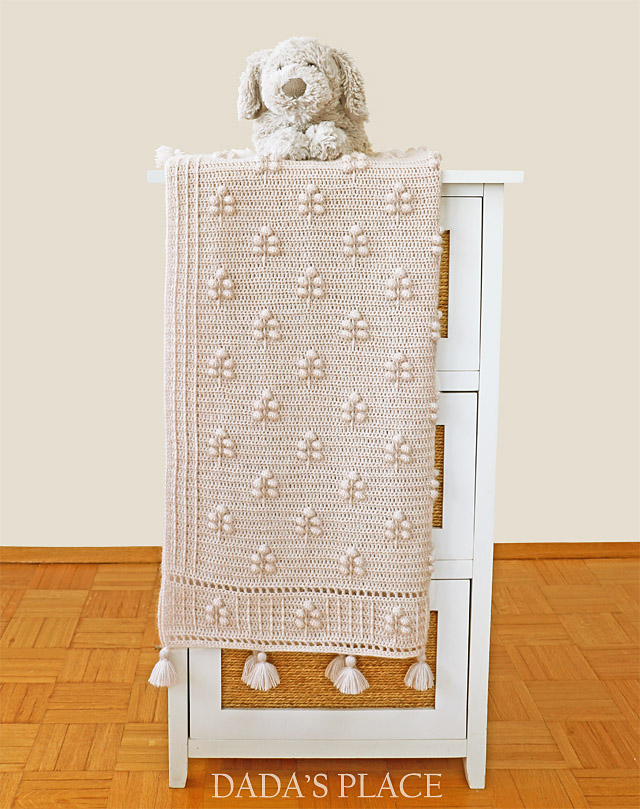 The pattern is very detailed and has:
– a row-by-row written pattern,
– a step-by-step photo tutorial for the first 15 rows,
– a step-by-step photo tutorial on how to make tassels,
– 4 crochet charts and 2 diagrams.
*
You can buy Into the woods blanket in Dada's place shop HERE. (payment options: credit cards and PayPal)
*
You can also buy it in my Ravelry shop HERE, and my Etsy shop HERE. (payment option: PayPal)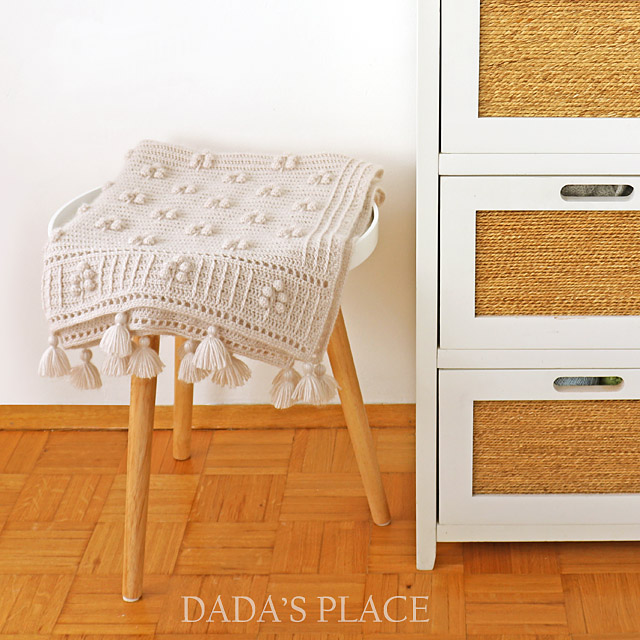 I'm dying to see your versions of the Into the woods blanket, so when you share it on social media, please tag me and use #intothewoodsblanket hash tag. I will share your beautiful creations in my Facebook and Insta stories and on Pinterest.