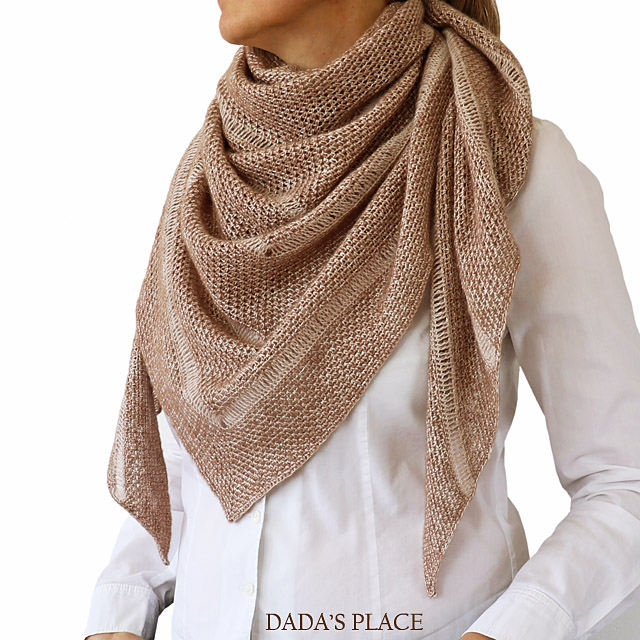 The Concept shawl is modern, simple and very wearable. You can combine it with almost every outfit.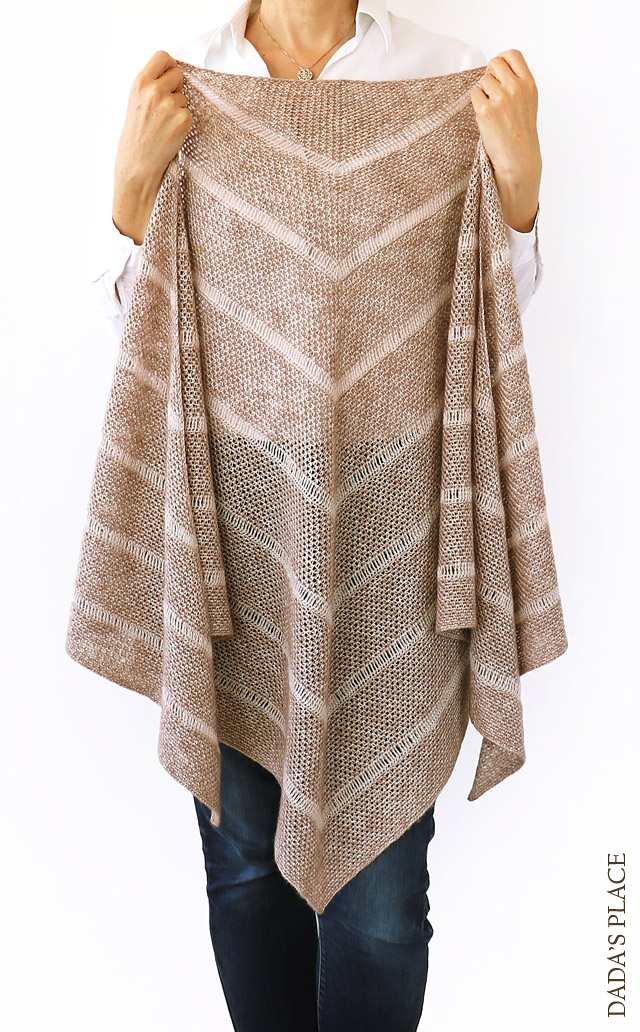 I wanted to make a shawl which will be both simple to crochet and easy to wear. I think I succeeded in that. I'm very happy with how it turned out! It reminds me of knitted shawls, because it's very light and has such a wonderful drape. It's also very soft, not scratchy at all. I believe that I will wear it a lot this autumn and winter.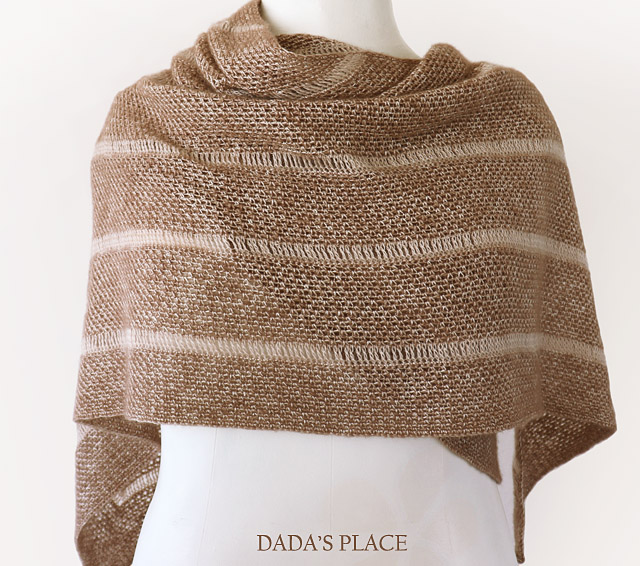 Let's say a few words about the wonderful yarn I used. For the body of the shawl I used Air Lux by Katia. It's 70% viscose and 30% 30% merino extra fine (50g/300m), color 79. It's beautiful, soft and shiny. I just love that yarn! For the stripes I used Concept Mohair Lace, also by Katia, 100% mohair kid (25g/162m), color 301. I've already used it for my Delicate shawl, which you can check out HERE.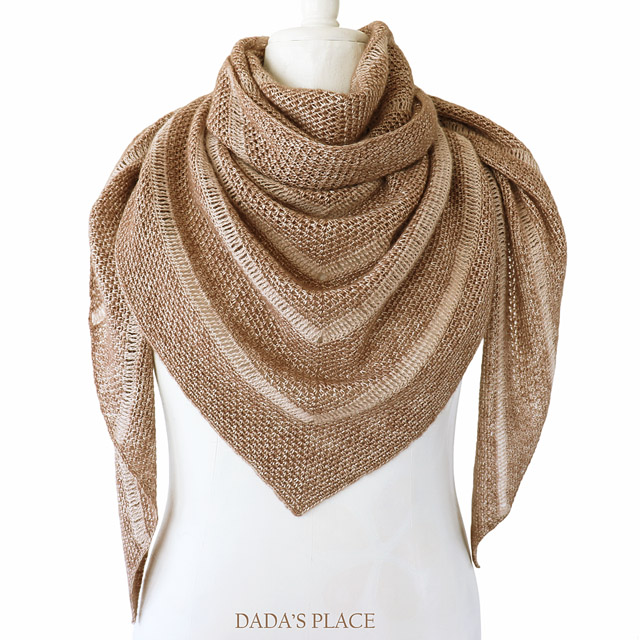 The Concept shawl is very simple to make. I would say that it's suitable even for beginners. And more experienced crocheters will be able to watch their favorite show on TV, or to listen to something interesting while crocheting.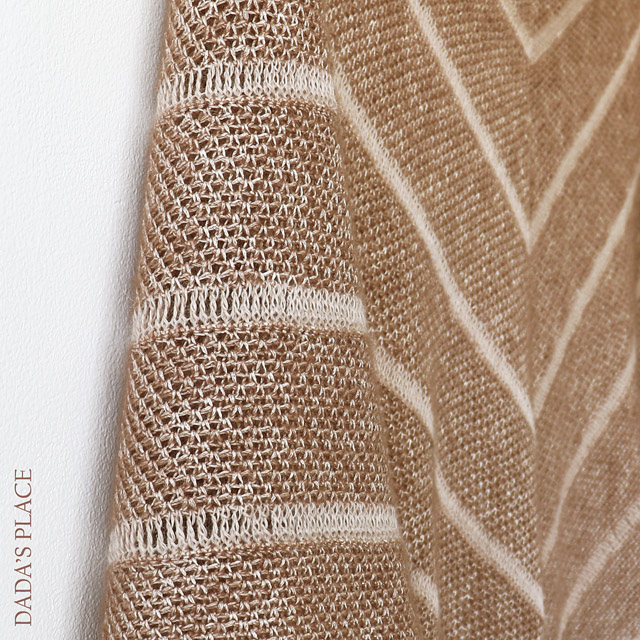 The shawl is approximately 203 cm (80") wide and 80 cm (31.5") long after blocking. I always block my shawls because it gives them a more professional and sophisticated look.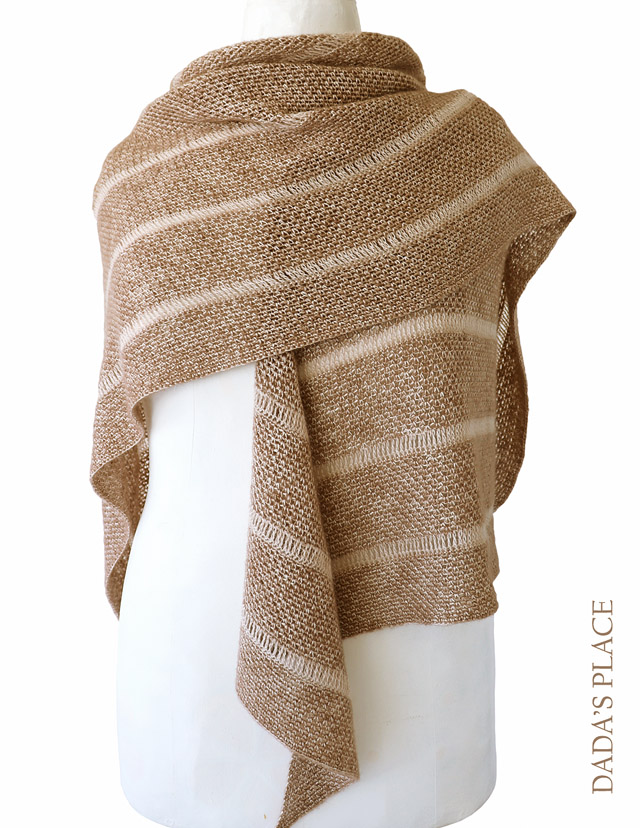 What else can I say about this shawl? There's not much more to tell. I utterly enjoyed designing and making it. If I had more time and fewer new ideas in my head I would probably make one more, in neutral color with colorful stripes. I think it would be really interesting and fun. But, several ideas in my head are very loud and persistent in demanding my attention, so I will probably try to turn at least one of them into reality.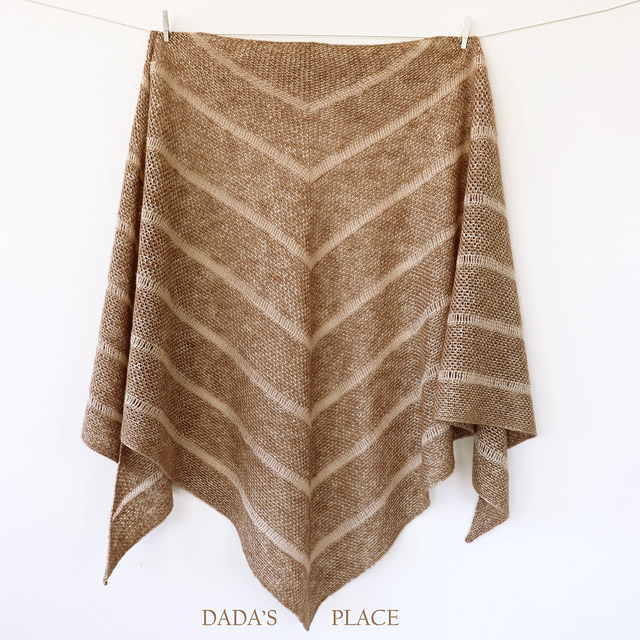 The tutorial is written in English, using US crochet terms. It has a row-by-row written pattern, a step-by-step photo tutorial on how to make the first four rows, information on material needed, a stitch count and 2 crochet charts.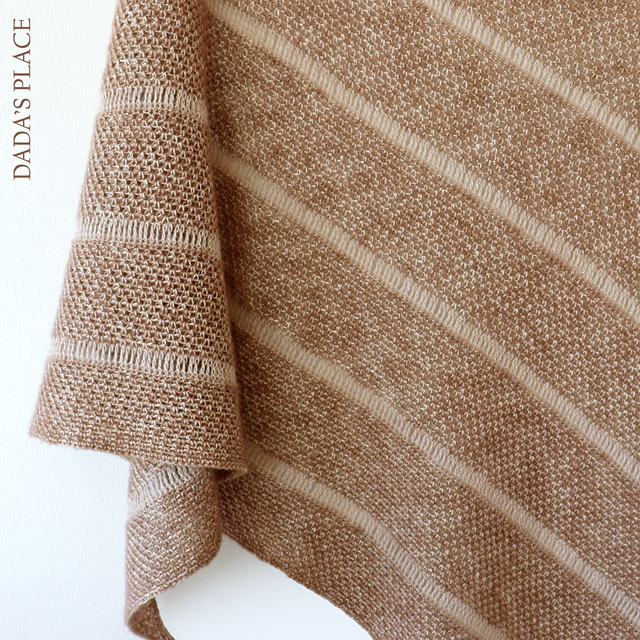 I always enjoy seeing your beautiful interpretations of my patterns! If you decide to make the Concept shawl, I would really, really love to see it! The best way is to share it on social media using #conceptshawl hash tag. I will post the best pictures in my Instgram and Facebook stories and on Pinterest. Can't wait to see what you're up to!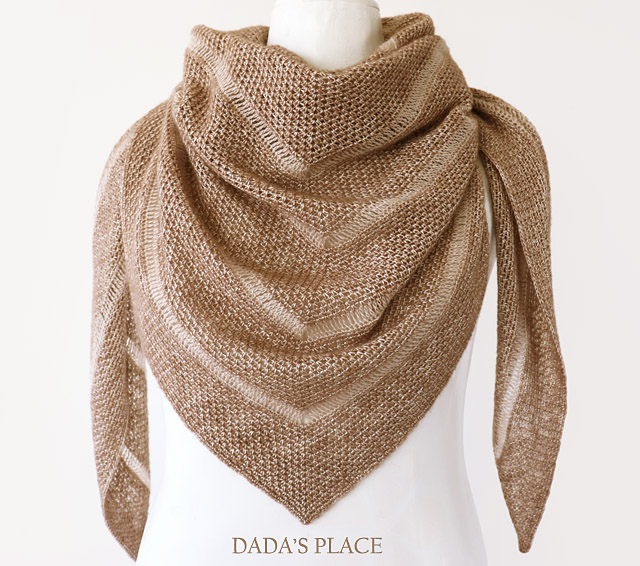 You can now buy the Concept Shawl pattern in my Ravelry shop, HERE, in my Etsy shop HERE, and in Dada's place shop HERE.