This is Gretta Shawl. I named it after the main female character from one of my all time favorite movies "Begin again". I love everything about that movie: the plot, the characters, the actors, the music, the atmosphere… It's fun and encouraging. And I really like its message, that anyone can always begin again… including you, and me… Life always gives us a chance for a new beginning. I love that!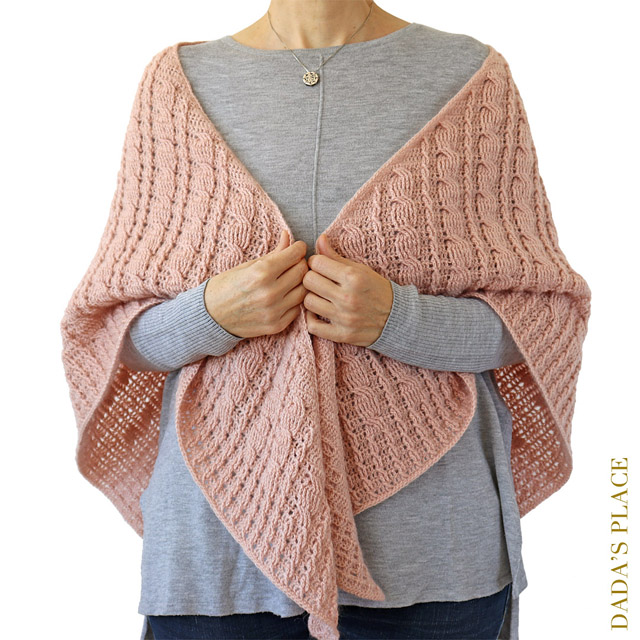 It is unusually cold in my apartment today, so I'm writing this post wrapped my in Gretta shawl. It is really soft and warm. I promised to my son yesterday that his lovely girlfriend can get any shawl of mine she wants, but I honestly hope that she won't choose this one. I would really like to keep it. That's how much I like it! I also enjoyed making it.
Gretta shawl is a modern cable shawl. It's quite big (175 cm wide and 80 cm long before blocking), but you can easily adjust the size simply by making less repeats before you add the edge (if you want a smaller shawl), or to add more repeats in case you want a bigger one.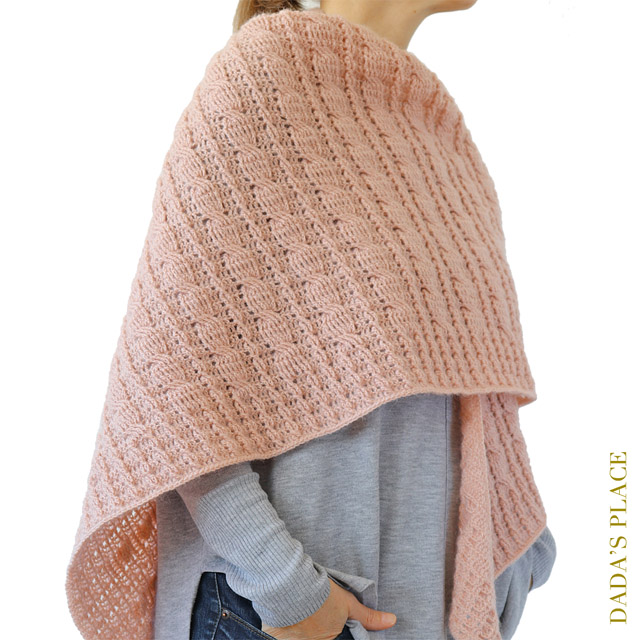 This is my first cable pattern ever, and I can only say that cables are fun to make! And most importantly they are quite easy to crochet. I will definitely make more cable patterns in the future. I already have a few ideas in my head.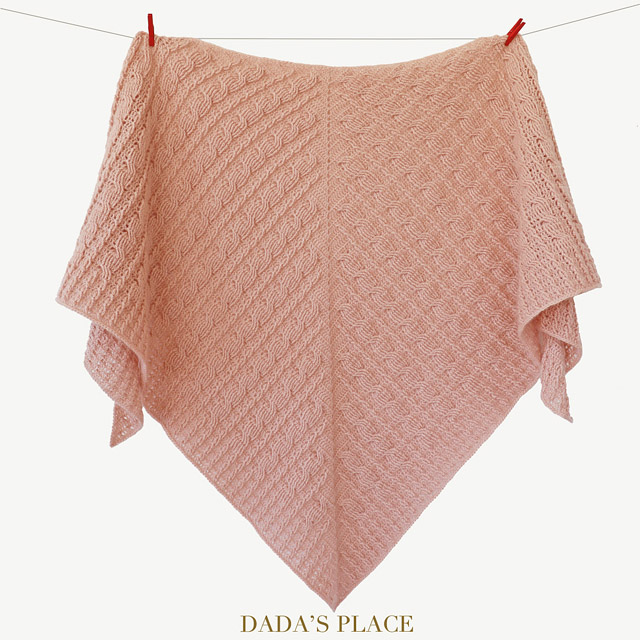 For this shawl I used beautiful and very affordable Alize Angora Gold yarn. It's 80% Acrylic, 20% Wool, 100 g/550 m (3.58 Oz/601 yds). This yarn is not heavy, so, the shawl is quite lightweight. When you wear it, it is not heavy on your shoulders.
I used 4 skeins of 100 g, or approximately 330 g.
The pattern is very detailed (as always), and it has: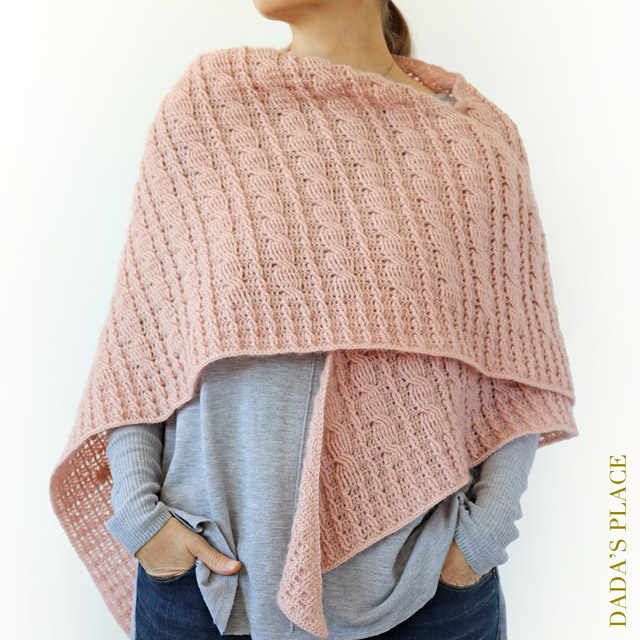 – a row-by-row written instruction,
– a step-by-step picture tutorial on how to make Cable2 and Cable6
– a step-by-step photo tutorial of first 6 rows,
– 5 crochet charts,
– several diagrams,
– information on materials needed,
– a stitch guide,
-and 69 step-by-step pictures.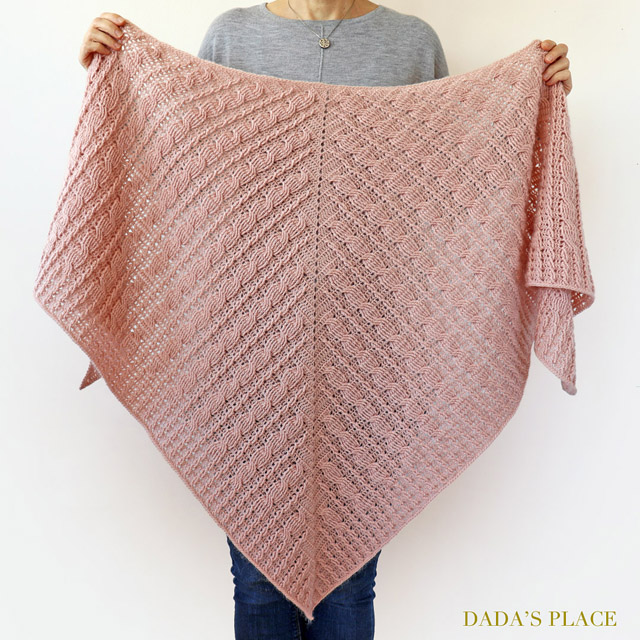 I would say that Gretta shawl is an ideal crochet projects for everyone who has mastered the basic crochet stitches, and wants to expand their crochet knowledge, or learn something new.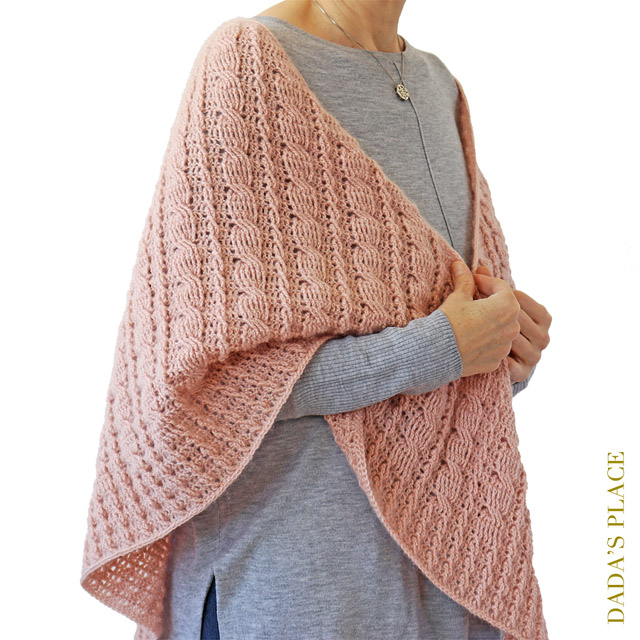 I would really, really love to see all of your beautiful and creative versions of Gretta shawl! Please tag me and use the hash tag #grettashawl when you post it on social media. I will share the best ones in my Instagram and Facebook stories and on Pinterest.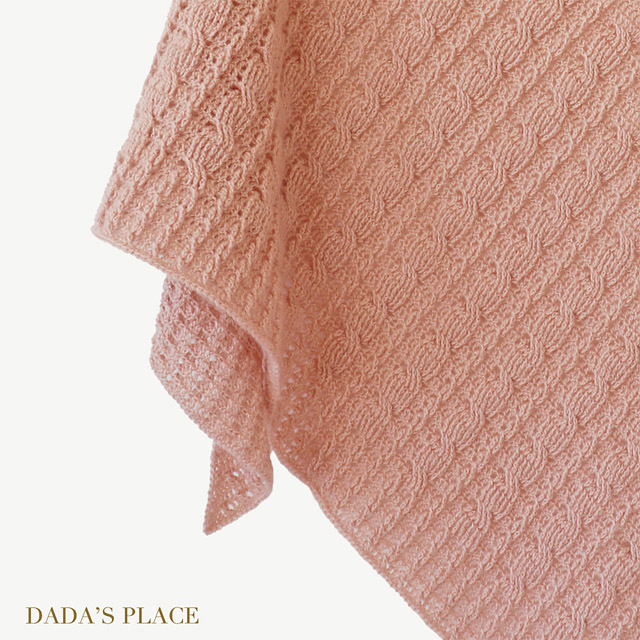 Gretta shawl pattern is now available for purchase in Dada's place shop, HERE.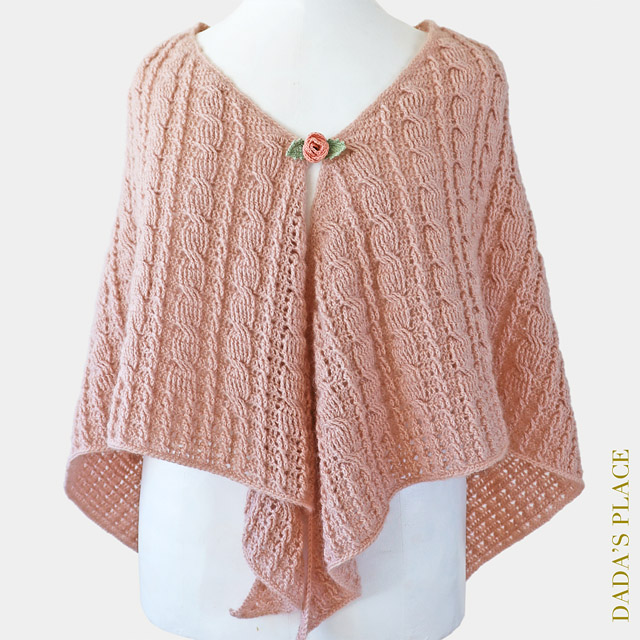 You can also buy it in my Ravelry shop, HERE, and my Etsy shop, HERE.