Crochet shawls, apart from baby blankets are my favorite things to design. Probably because I really like wearing them. When it's cold, there's always a shawl wrapped around my shoulders. This past winter my best friend was Weldy shawl. It kept me warm while I was working at my desk, or sitting on the sofa crocheting.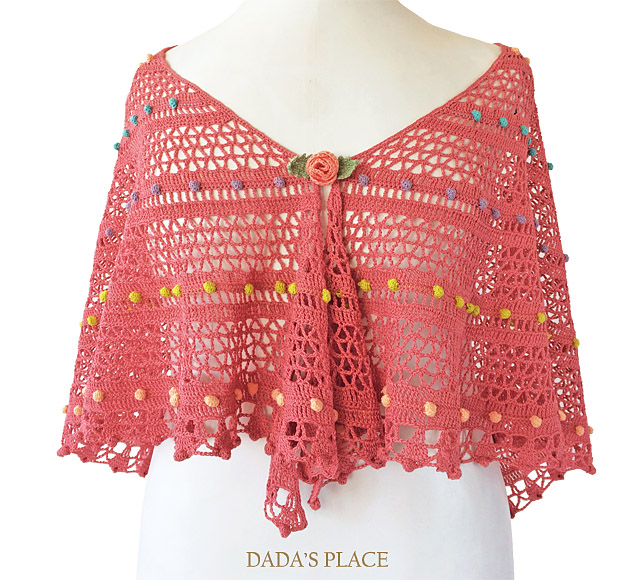 The Lelia shawl is my fifth shawl design, and I enjoyed working on it. I loved all the phases of the process. From the sketch to the finished shawl. It was challenging sometimes, I'm not going to lie, but as a small business owner, I'm used to solving problems. The idea was to make a light and lacy summer shawl. When I developed the design I totally fell in love with it, so I decided to make two versions. The first one is more girly and romantic, and the one with colorful bobbles is more modern. I love both styles, and can imagine a lot of ways to incorporate them into my everyday outfits.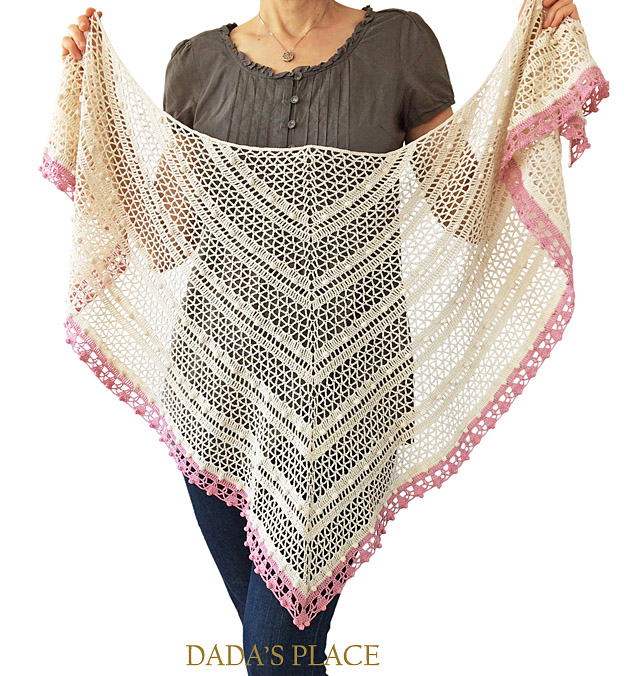 For the beige version I used 100% cotton yarn "Anna 16" from Yumco (100g/530m). You can use any super fine, light fingering yarn, or crochet thread for doilies, instead. You'll need 2 skeins of 100g.
For the version with colorful bobbles I used thin cotton yarn for doilies, which is the same weight as "Anna 16" yarn. I spent almost 200 grams of the main color, and several grams of each of the contrasting colors for bobbles.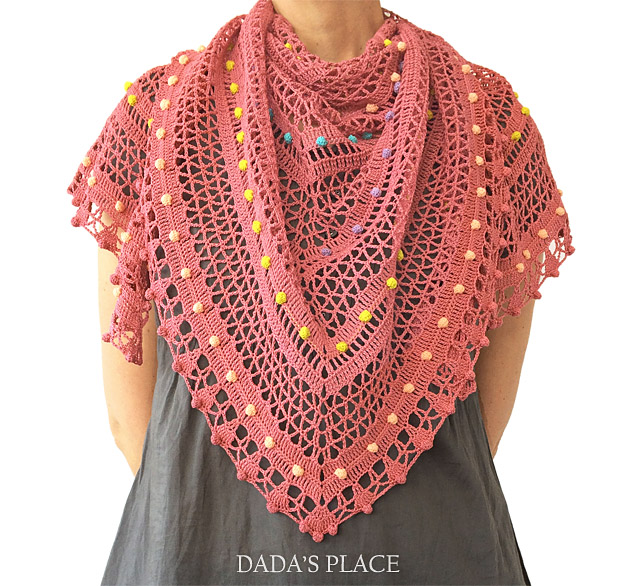 Although the shawl is quite big, it's quick to make because it's so perforated, with lots of chain spaces.
*
The pattern. I spent so much time working on it! I wanted everything to be a crystal clear and easy for you to follow. It is written in English using US crochet terms.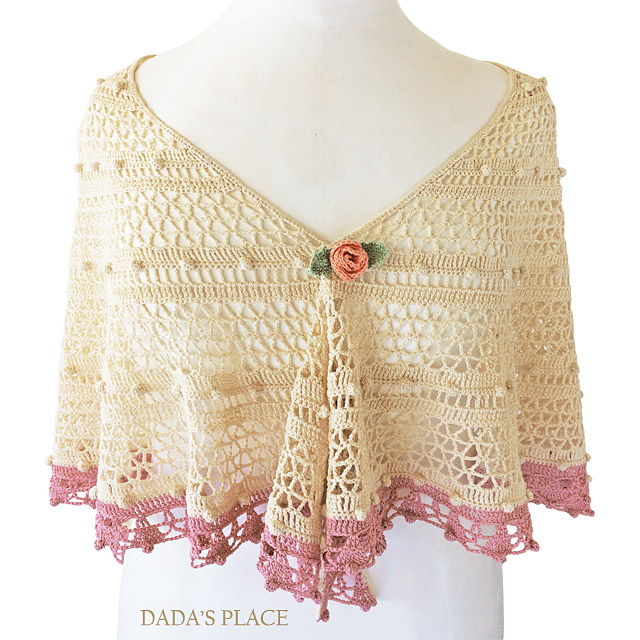 The pattern has:
– a row-by-row written pattern,
– a step-by-step photo tutorial for the first 5 rows,
– 15 crochet charts (don't let this number frighten you, the pattern is quite simple and repetitive. I just wanted to cover all the rows, and if you use charts, you're probably only going to take a glance to see what to expect in each row),
– a step-by-step photo tutorial on how to make a bobble stitch,
– a step-by-step photo tutorial on how to make a bobble stitch in different color,
– a stitch guide and all the information about the yarn, materials needed and blocking.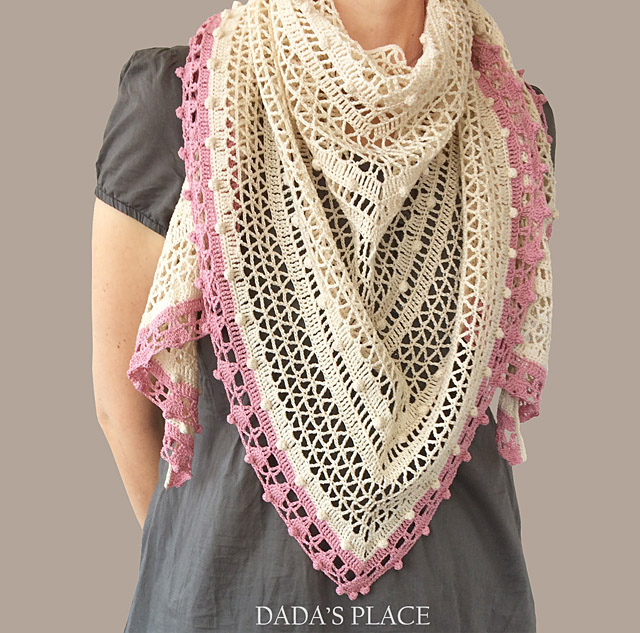 Also, if you have any questions or encounter any problems with the pattern, I'm here to help. I answer every email regarding my paid patterns as soon as possible.
*
The pattern is available in Dada's shop HERE (payment options: PayPal and credit cards).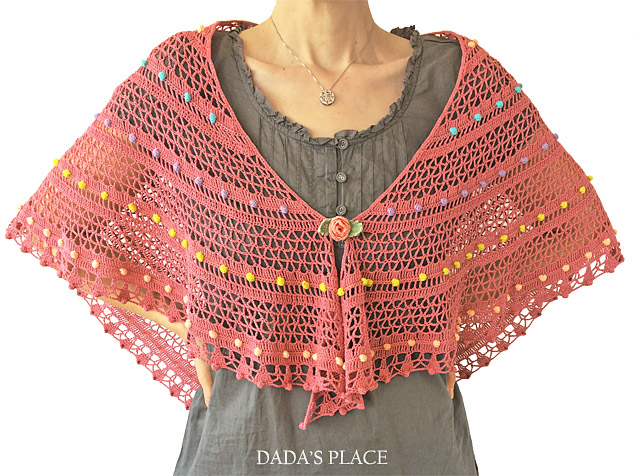 You can also buy it on Etsy HERE, and Ravelry HERE (payment option: PayPal).
*
If you like the pattern and decide to make it, please share the pictures of your finished shawl on social media, and don't forget to tag me and to use #leliashawl hash tag on Instagram. I would really love to see all your beautiful and creative versions of the Lelia shawl!