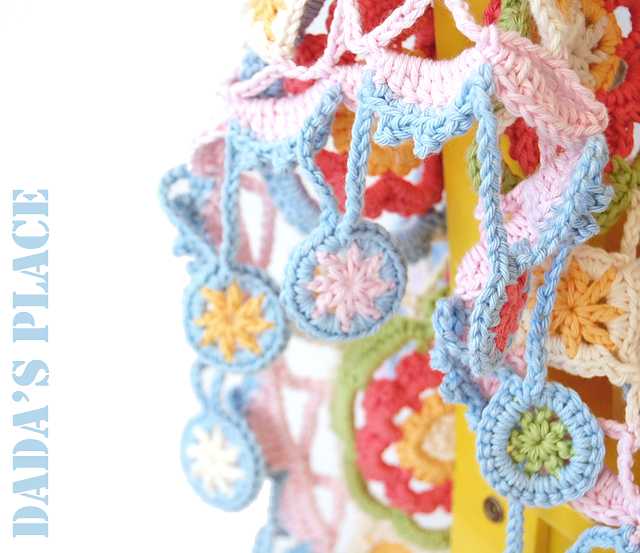 Recently, the nice people at Stylecraft asked me if they could send me some of their yarn to try. Of course, I said "yes!" (pretty excited). I told them that I particularly love working with cotton yarn in bright, pastel colors. And they sent me a really beautiful selection of their Classique Cotton DK yarn, which I instantly fell in love with.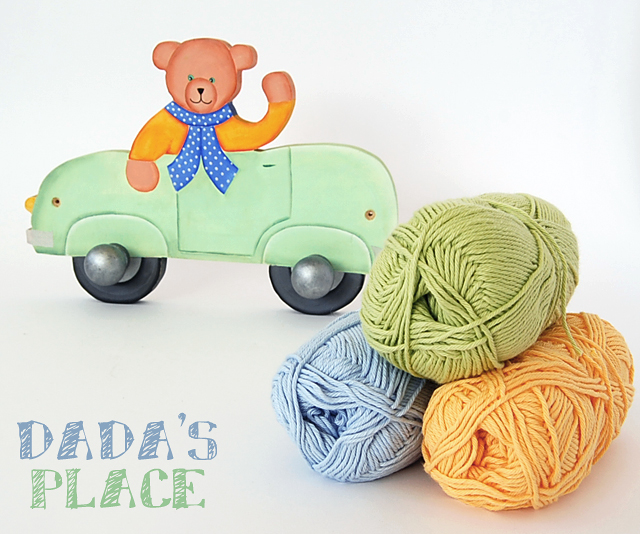 (in the picture above are Sky Blue, Sunflower and Soft lime Classique Cotton DK yarn. In the background is a wooden hanger I made for my boy, a few years ago)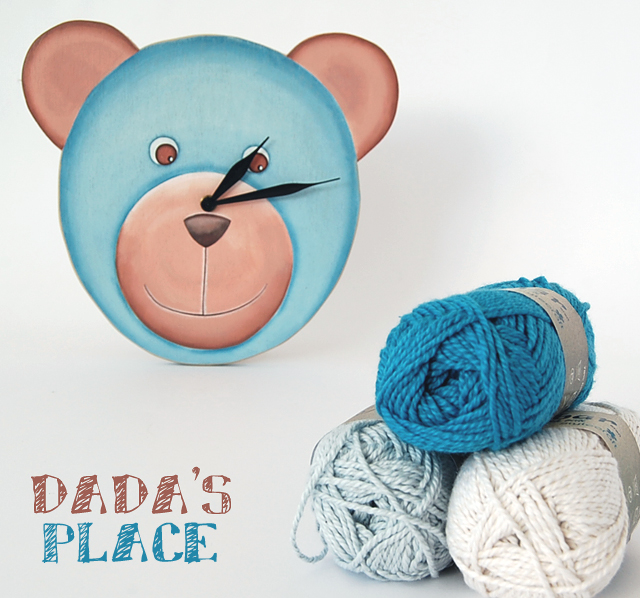 They also sent me a new yarn (Malabar) which they will be launching in January. It's a mix of 78% Cotton and 22% Silk, and it's very soft and pleasant to touch. I haven't tried it yet, but I like how it feels and looks. Actually, I like it so much that I'm still searching for a perfect project which will fully express the beauty of this yarn. The other thing is that I'd like to make a scarf with this yarn (because it's soooo soft) but if you have only one skein of 50 g of each color, it's a bit difficult to make a perfect color combination and not to ran out of some color later when you are at the middle of your project (or worse, when you're almost done). Also, I don't want to waste so precious yarn on some small, petty project. I want to make something epic wigh this epic yarn.
(in the picture above: Canton blue, powder blue and white Malabar yarn. In the background: a wooden wall clock I made a few years ago)


What can I tell you about Classique Cotton DK yarn? First, it's a 100 % cotton yarn, which I highly appreciate. Second, it's soft and works up nicely. It doesn't split, which is very important to me. I don't like yarn which splits whilst working with it.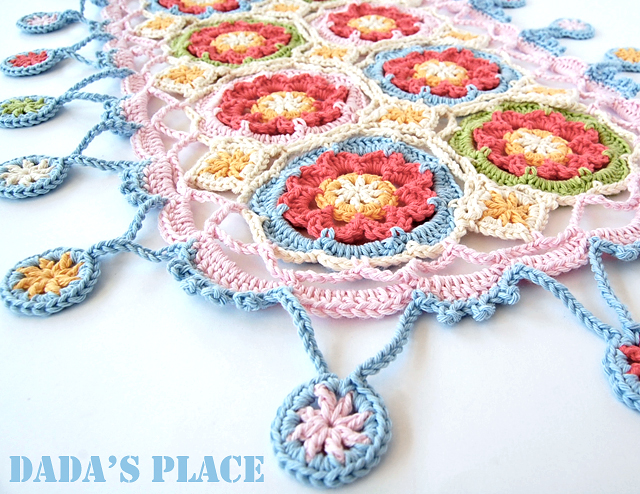 Now, let's talk about colors. I never work with colors I don't like. Or maybe, it's better to say, I always work only with colors I really like. So, yes, I absolutely love their colors, and the colors worked very well together.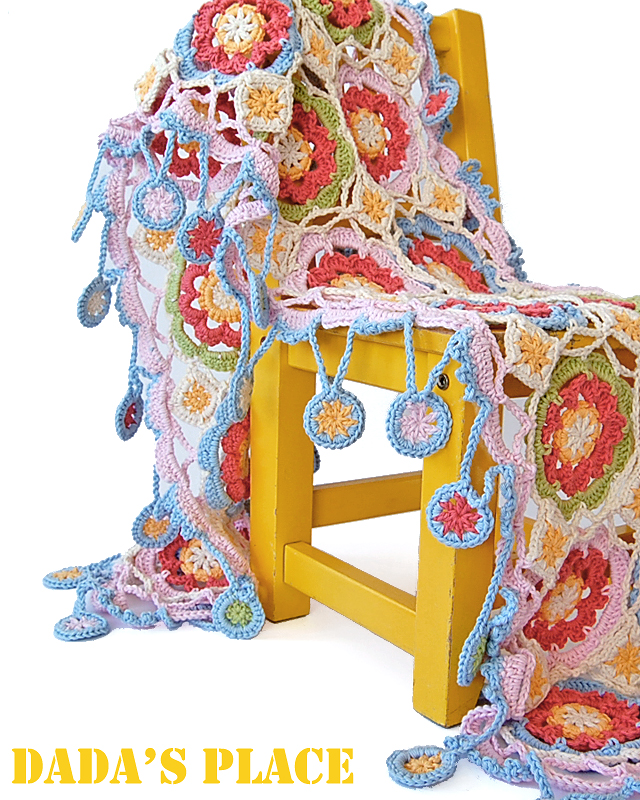 I chose to make this colorful scarf, which I named Gypsy queen scarf with Classique Cotton DK yarn. I wanted to make something colorful, rich, happy and little bohemian, so I used this colors:
* Shrimp 3674 * Ivory 3665 * Sunflower 3662 * Sky Blue 3667 * Soft lime 3663 * Shell Pink 3666 *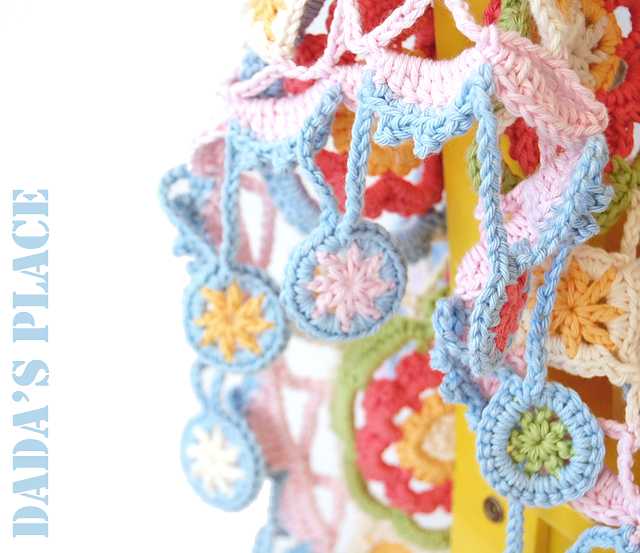 Just look at this beautiful shade of Sky Blue! I love it!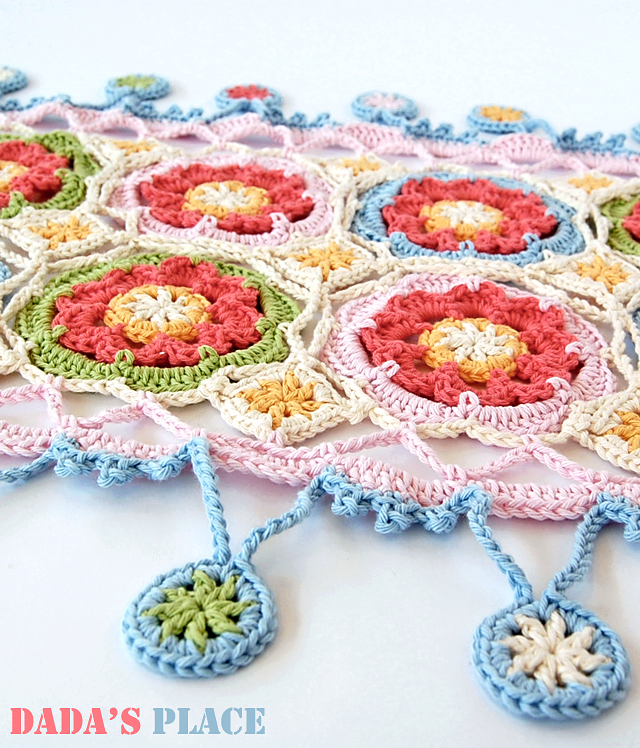 For this scarf I used my own pattern, which I also used before for my poncho, and for this shawl (which is unfortunately still unfinished). I haven't written it down yet, and I don't know if I would. Maybe at some point I will.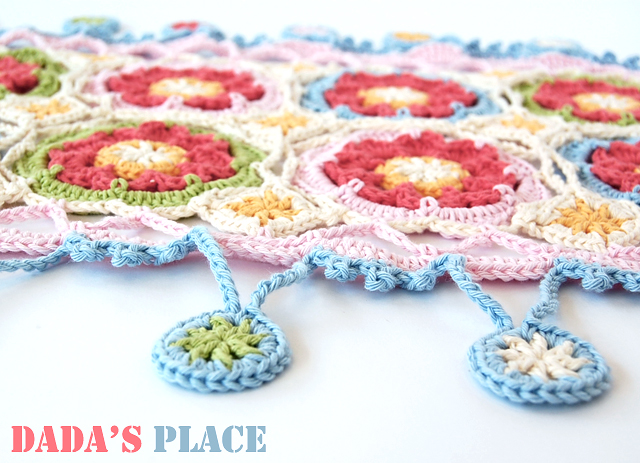 For this scarf I used 4 mm crochet hook.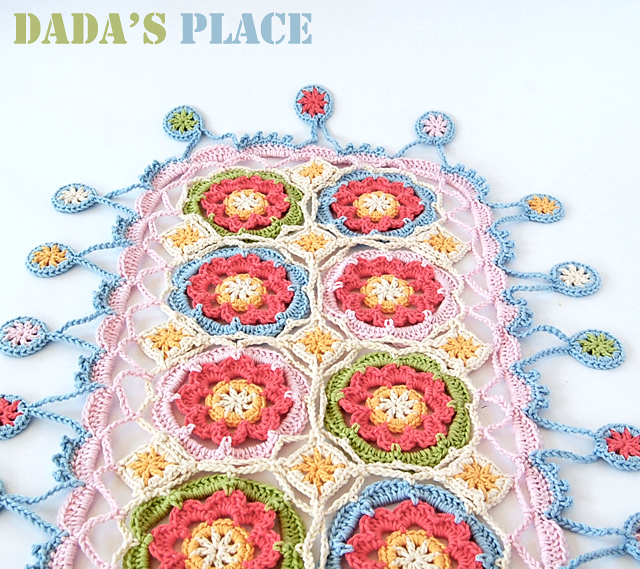 What else can I tell you? Just that this was a very pleasant experience, and that I really enjoyed using Classique Cotton DK yarn.
I highly recommend this beautiful yarn.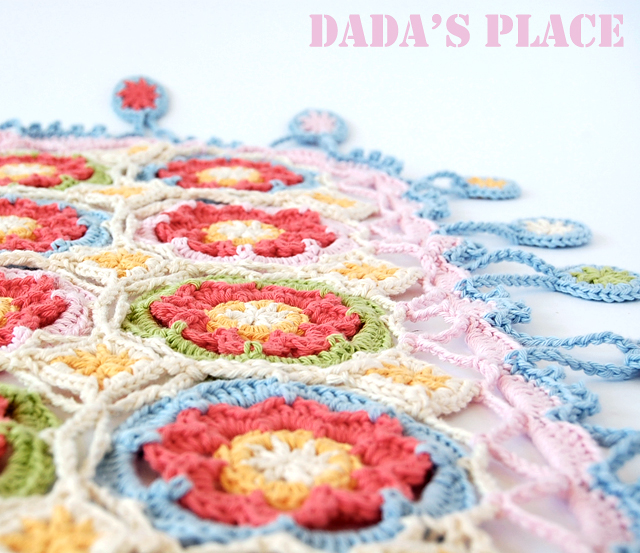 Of course I will post about Malabar yarn as soon as I find and finish a perfect project for that yarn.
P.S. The kind people at Stylecraft didn't pay me to write about their yarn. They only sent me the yarn. All opinions are my own.
*