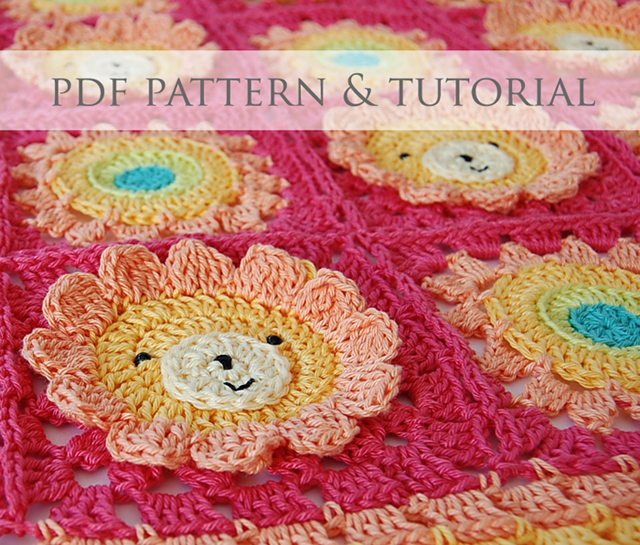 I've finally finished this cute little lion blanket pattern! And I'm finally writing a new post! I'm pretty aware that this is only my second blog post this year… I can't promise to post more often in the future though, because designing and writing new patterns is so time consuming, especially if you'd like everything to be perfect. Which is impossible, I know. But still… I won't stop trying…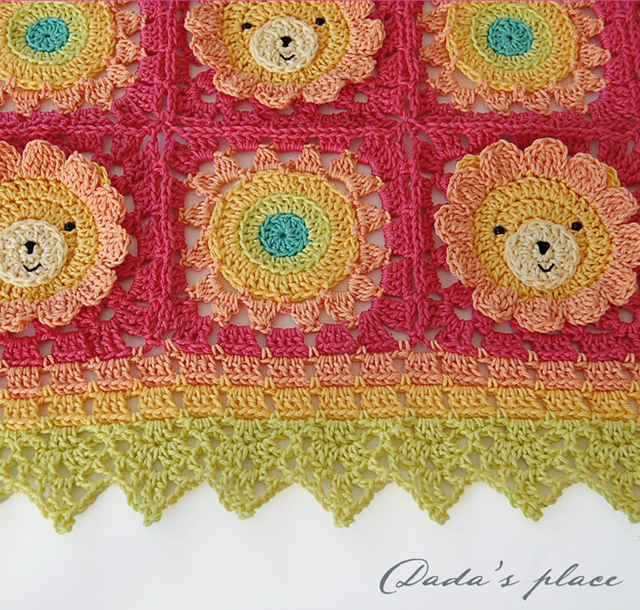 I must admit that I feel great because I finished such a big project (and believe me this was BIG! – 23 pages, more than 100 photographs, 2 crochet charts…) and I'm happy with how it turned out! Now I can concentrate on my next project which I'm very excited about! It's still only in my head, but it seems like another great adventure… I love this part of creative process, when nothing is defined yet, when I still have all the freedom to create whatever I want, when I'm aware of the endless possibilities, all that fascinates me. I love all of this… imagining, playing with ideas and creating something which haven't existed before…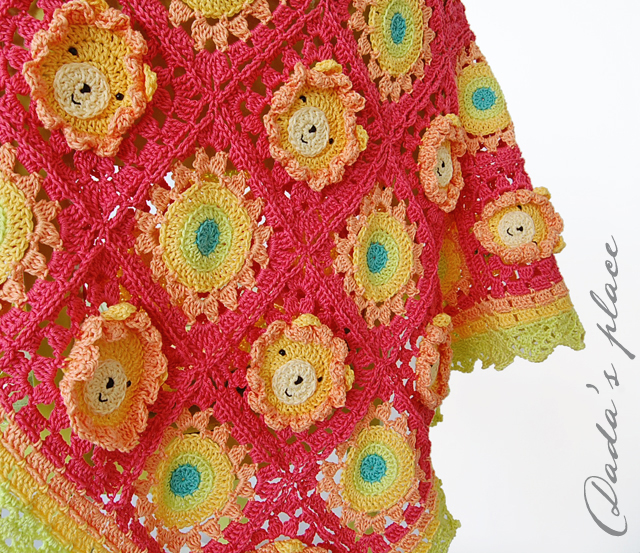 I wanted this blanket to be cute & colorful, because in fact, I love cute and colorful stuff. I always did. This winter was pretty rainy and gloomy, and I needed some really worm colors, to brighten up my days. Happily, it worked!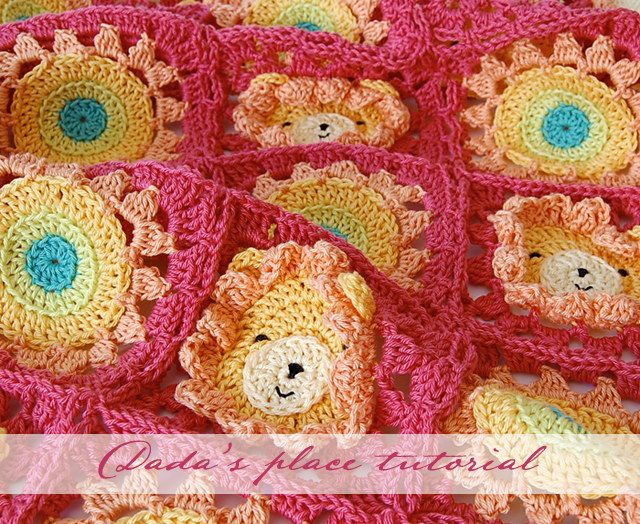 As with my previous patterns and step-by-step tutorials, I wanted this one also to be "beginner friendly", because not so long ago I was a beginner, too. So, the pattern is very detailed with lot of pictures, and (I hope) clear explanations.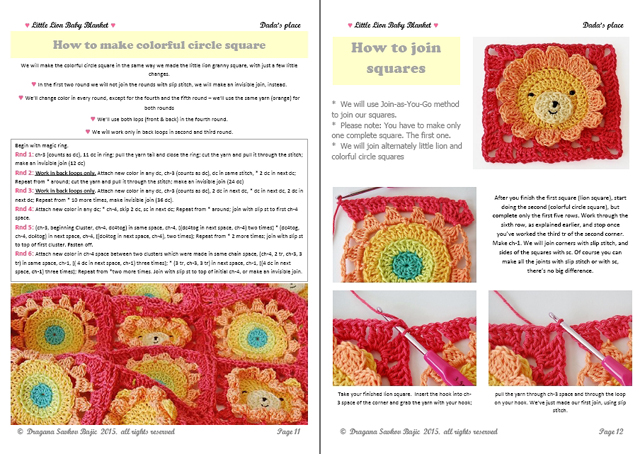 I hate when I take a look at some pattern, and I don't know even where or how to start, let alone how to finish it. I don't like patterns which requires IQ above 125. I like using my brain of course, but when it comes to crochet I want to relax a little, so I made a "brain friendly" tutorial which doesn't require full attention of your brain. You just have to open the tutorial, look at the pictures and do the same thing. It's simple like that.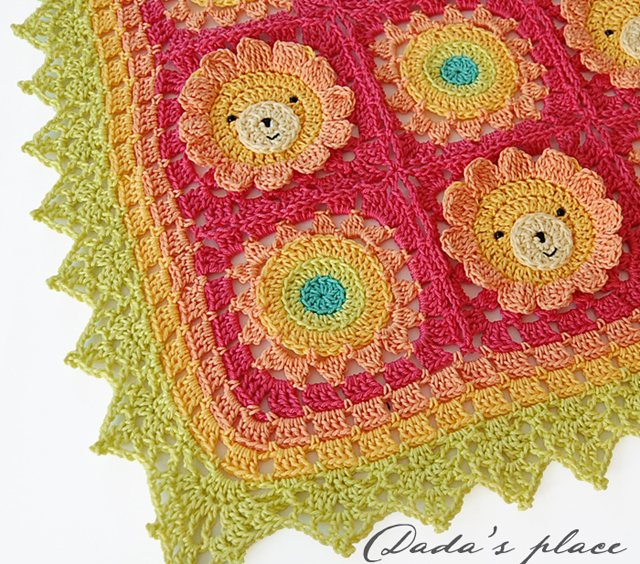 This pattern was one of my most enjoyable projects. I can't explain why I felt so happy every time I finished a square and looked at the cute and smiling little lion's face. But I did. Every single time.
*
The Little Lion Baby Blanket pattern
& step-by-step tutorial is now available in
Dada's place shop
 (payment options: Credit cards & PayPal).
*
*