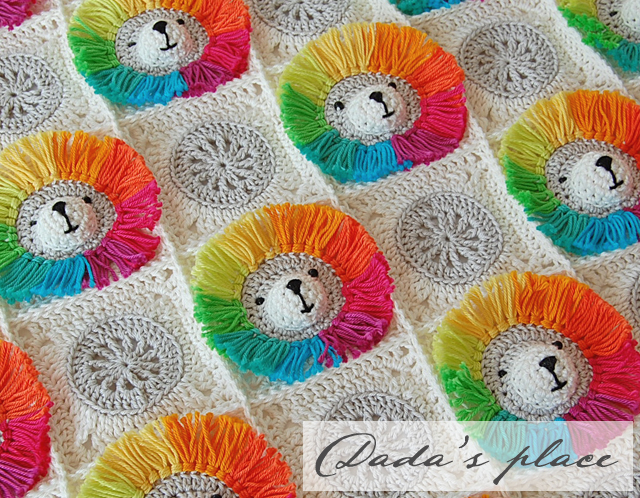 After I finished the pattern for my
Little Lion Baby Blanket
, I immediately started to work on my next pattern. I decided to make another baby blanket, this time with a dog granny square. I had a picture of a cute little french bulldog, or Boston terrier in my head. I actually made a granny square with a white french bulldog on it, which I liked, but then, I came up with the idea of another little lion, this time with a 3D muzzle and a different mane.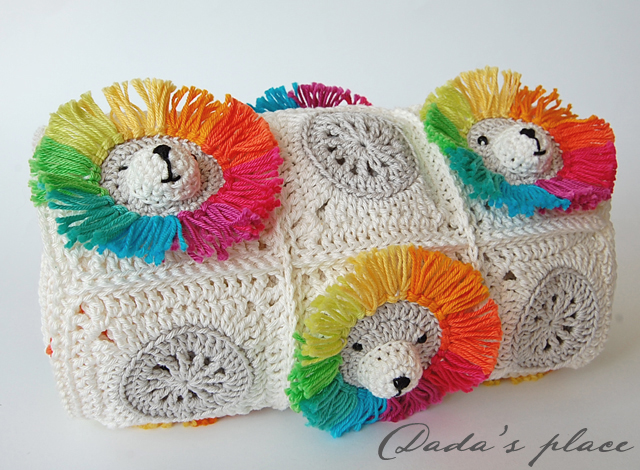 After about twenty minutes, in front of me, there was a lion, looking at me with a mischievous smile on his cute little face. It wasn't a dog, but it was exactly what I was looking for. So, one more time, I learned a lesson in creativity. You start with an idea, work on it, play with it, work more, play more, and then, completely unexpectedly something happens, and you have your idea dressed in entirely different clothes. And you know what? The new clothes are so much better!
So, the first lesson in creativity is to be open, and to let your ideas to develop, to let them try different things, new outfits… treat them like teenagers, give them their freedom… and they will thrive. Or treat the new ideas like butterflies, let them land on your hand, immerse yourself into the beautiful pattern of their wings, realize and enjoy their beauty…
The second lesson in creativity is to enjoy the process…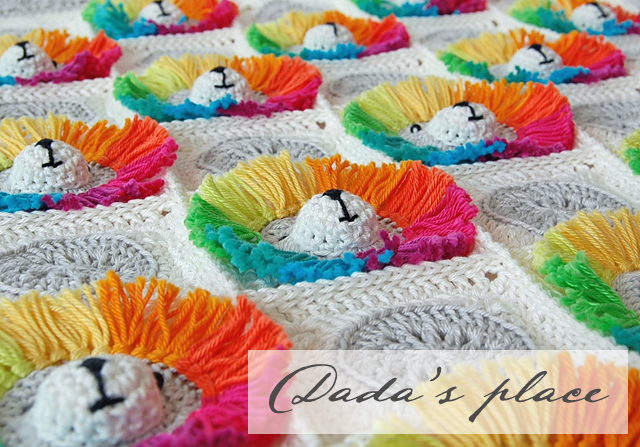 This was a story about this pattern, which I didn't even intend to tell you when I started to write this post. I'm obviously very indulgent person, so I allowed my creativity to lead me, and instead of driving on a highway, we went for a slow walk through the park. And now we're going to come back to the highway, so I will tell you something about this blanket.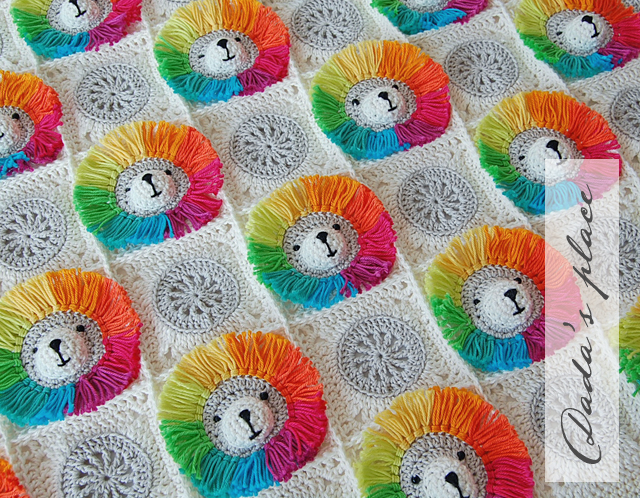 It measures approximately 27.5″ x 27.5″ (70 cm x 70 cm) and it's composed of 49 granny squares. You can easily adjust the size of the blanket and make it bigger, simply by adding more rows of squares. I used my favorite 100% cotton yarn "Tango" from
St. George
125m/50g, which is 3 or Light in the USA and DK or 8 ply in the UK and Australia. I used 3.5 mm crochet hook.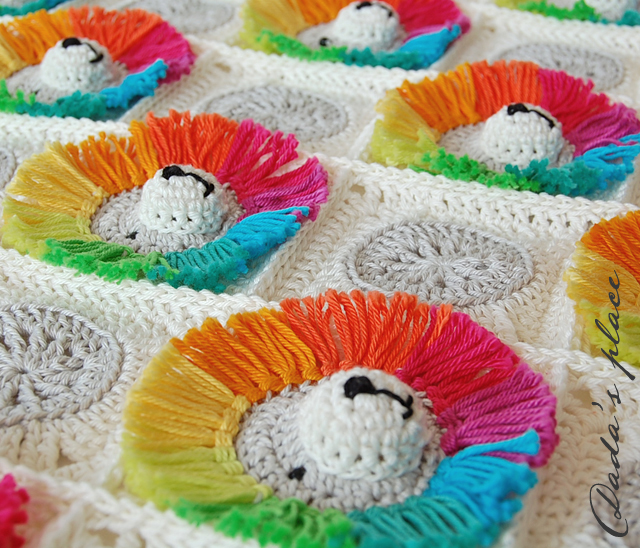 Like
all my patterns
, this one is also very detailed, with lots of step-by-step photographs (more then 100!) I think that advanced beginner who mastered the basic stitches would have no problems to accomplish it. when I write the pattern, I always have in mind that not so long ago I was a beginner too, with absolutely no clue about crochet, and with no one to teach me, except the great teacher of our era – the Internet (with the capital I)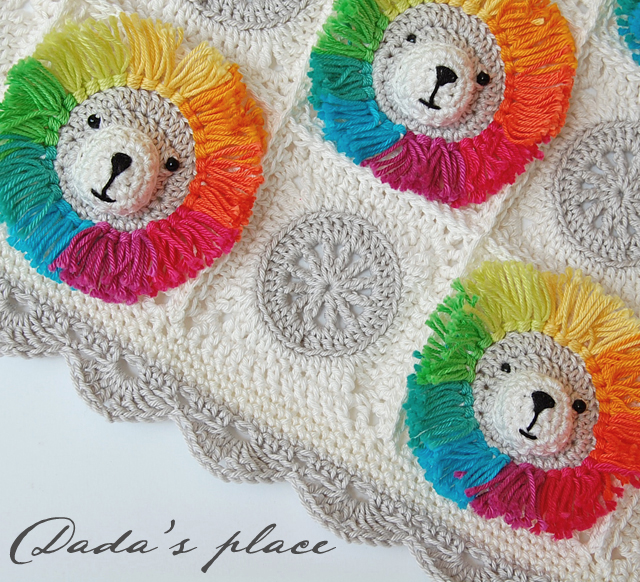 *
So, if you like this blanket and would like to make it, the pattern & step-by-step tutorial is now available in
Dada's place shop
 (payment options: Credit cards & PayPal).
*
*