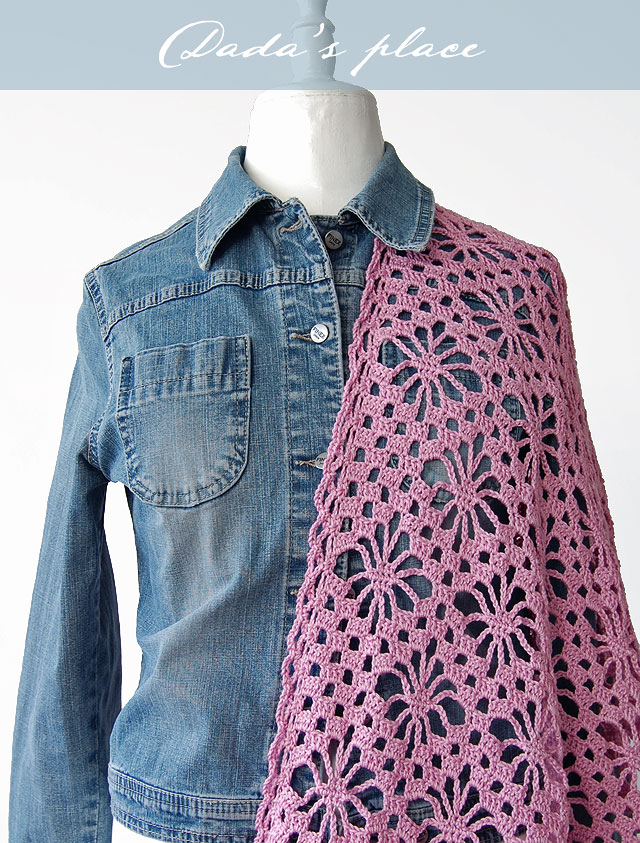 I love to make and design shawls. I also love to wear them, and to give them away. So, it came as no surprise that I made so many shawls in the last two years.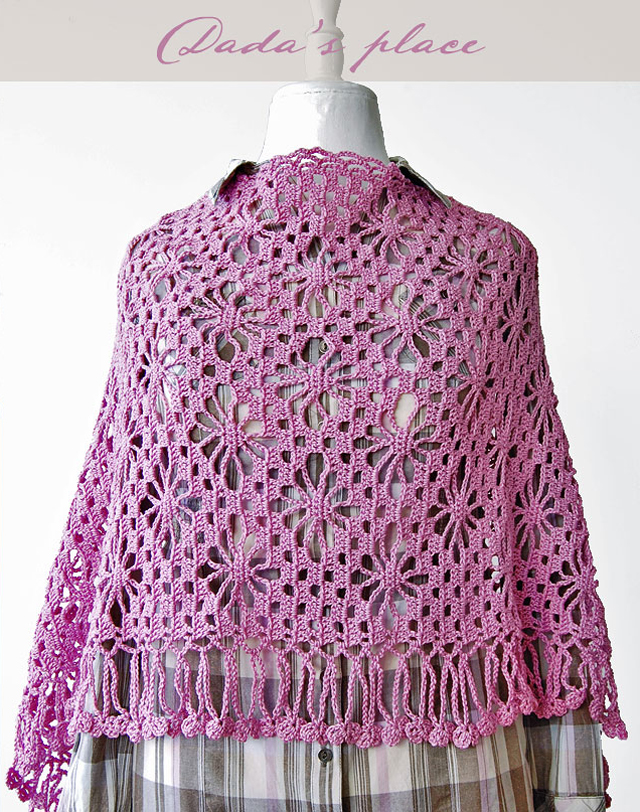 The story about this shawl begins long before I actually took the crochet hook, and made the first stitches. It begins a few months ago when I went to my nearby yarn shop to buy some yarn needed for the project I was working on, and found myself  buying totally unexpectedly and unnecessarily a whole package (10 skeins of 50g) of  yarn I instantly fell in love with and just had to have it. When I came home I put the yarn in the yarn cabinet, and almost forgot about it. Recently, I was flipping through my Japanese craft books, and saw the pattern for this lacy shawl. Instantly, I knew that the almost forgotten pink yarn in my yarn cabinet had been purchased precisely for the purpose of that shawl.
The rest of the story wasn't so much interesting.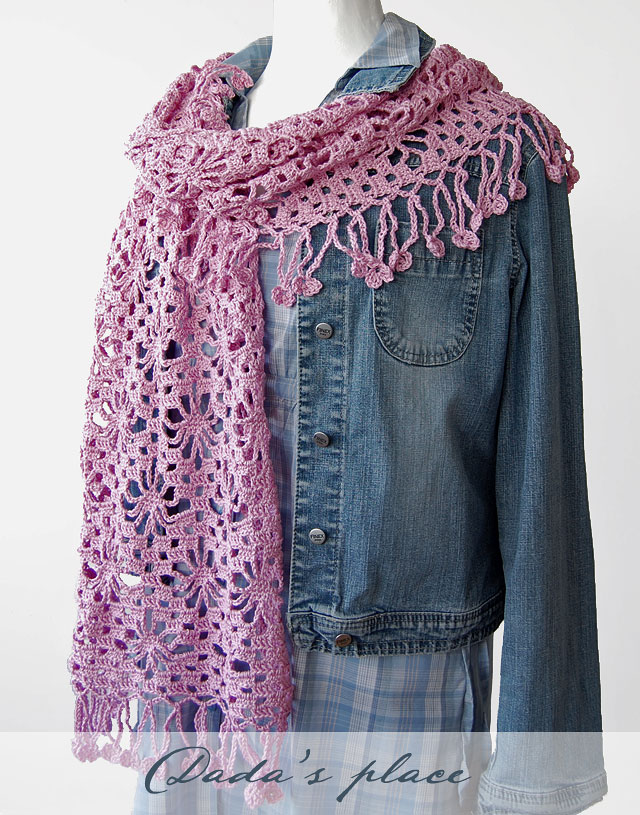 I spent many happy hours on my couch, covered with my
Smitten blanket
, listening to
Hay House radio
(Radio for your soul), or to one of my
favorite podcasts
, crocheting this shawl. I always enjoy this part of the process. When I finally decide on the pattern and the yarn, and immerse myself in a meditative
rhythm of
crochet.
And now, let's
introduce you to this famous pink yarn. It isn't actually "Tango" or "Golf" yarn from St. George. It's "Piazza" from Fischer wolle, but
having in mind that
I bought it in St. George's yarn store (and they sell only their yarn) I assume that St. George manufacture this yarn for Fischer wolle. The quality is the same as "Tango" yarn. It is 125m/50g 100% cotton yarn. I used 3.5 mm crochet hook.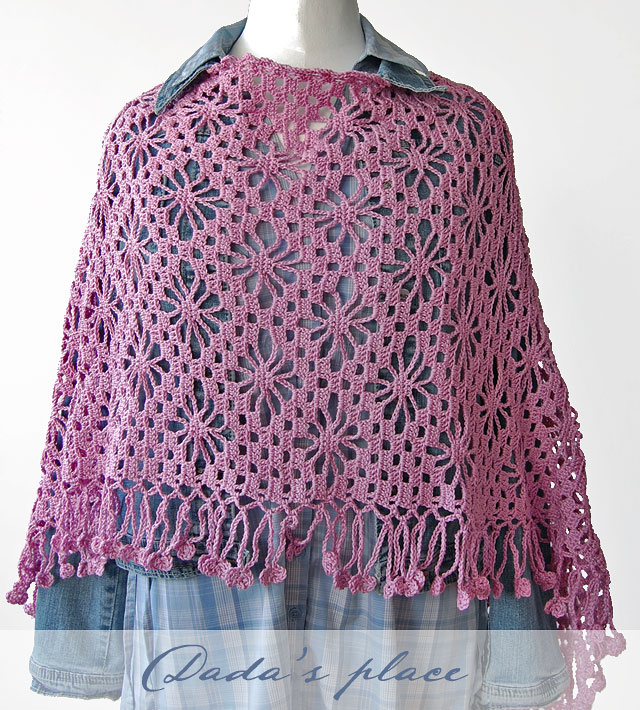 The other thing that might you interest to know is where can you find the pattern for this shawl. I found the pattern in
this Japanese crochet book
.
This shawl turned out pretty big, it's 192 cm (76″) long, and 42 wide (16.5″) without the border! It is huge, actually, but I love it and enjoy wearing it, especially
in this cold and rainy weather
we have here these days!
Have a nice weekend my friends!
*