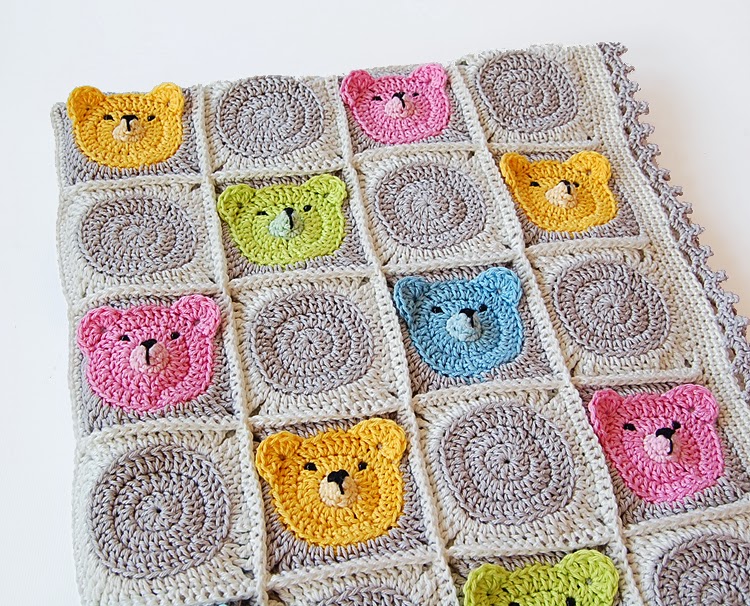 I've finally finished my Teddy Bear Baby Blanket! I'm quite happy how it turn out, especially because I have never made any blanket before. This one is the first!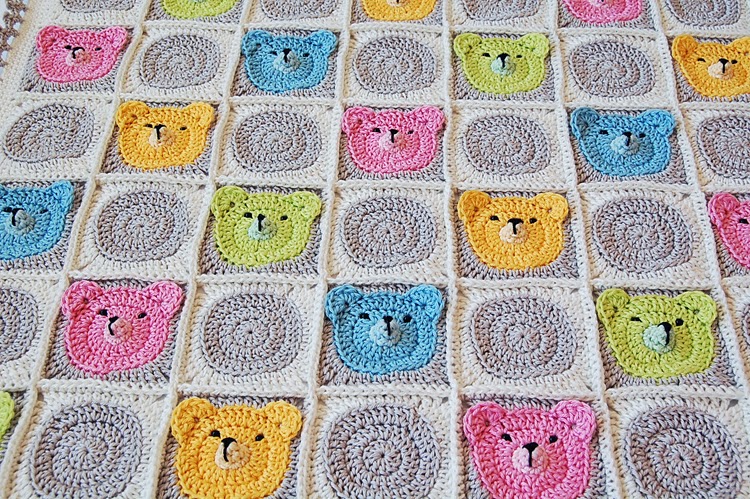 And it certainly won't be the last. I love making blankets! I've already started one for my son a couple of months ago, and I've made 129 granny square already, 111 to go…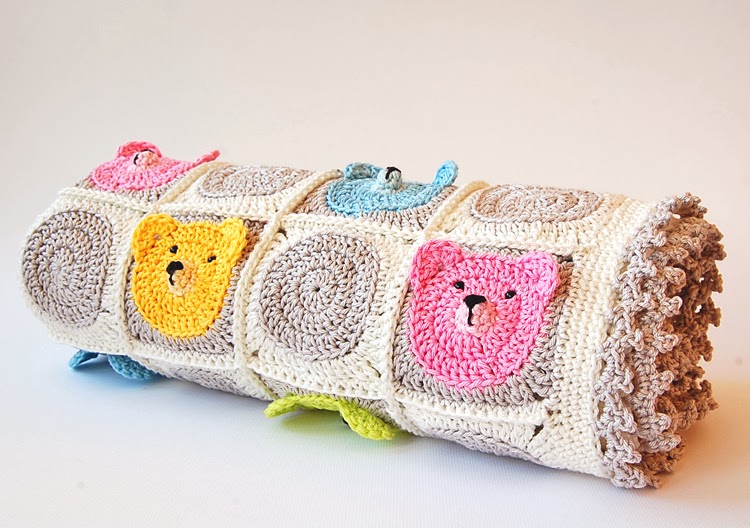 Hope to finish it until the 26th of April (his 13th birthday).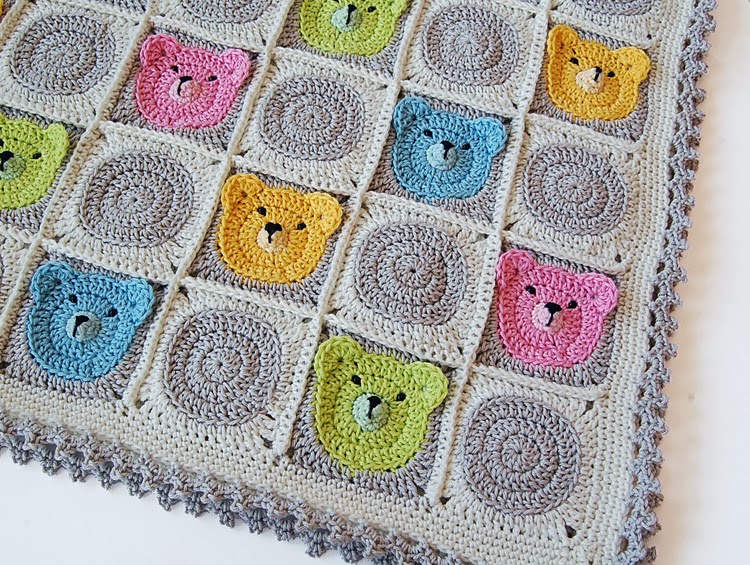 As I promised you before, I've just started to make the tutorial (my first ever) for Teddy Bear Granny Square. I also plan to add a crochet chart, so it will take me some time to do all of that, but I know that people who like crochet are patient… so it probably won't be a problem 🙂
*
Update: The Teddy Bear Baby Balnket pattern is now available in
Dada's place shop
(payment options: Credit cards & PayPal).
*
*