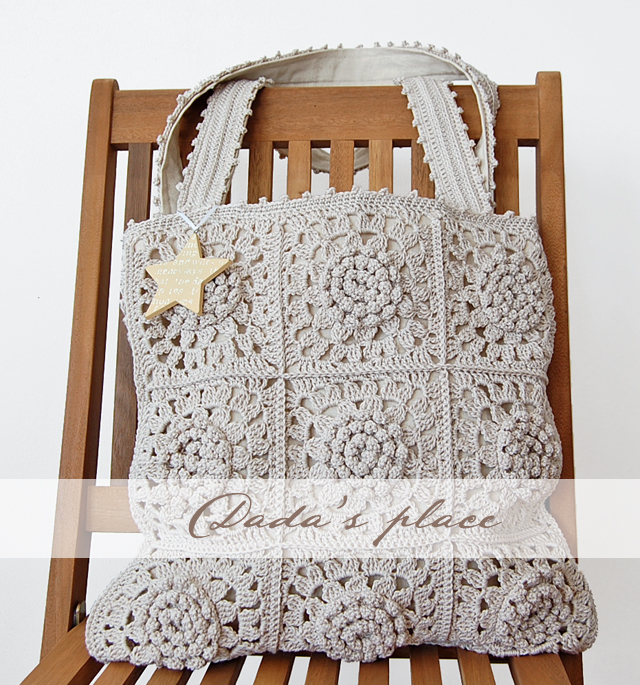 This will be a quick, short post. I just wanted to show you my latest crochet project.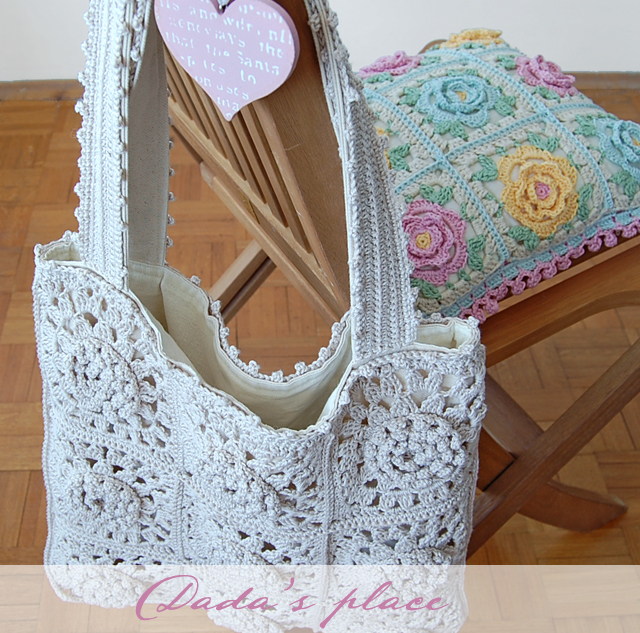 I'm not sure if I ever crocheted something plain colored. I think I haven't.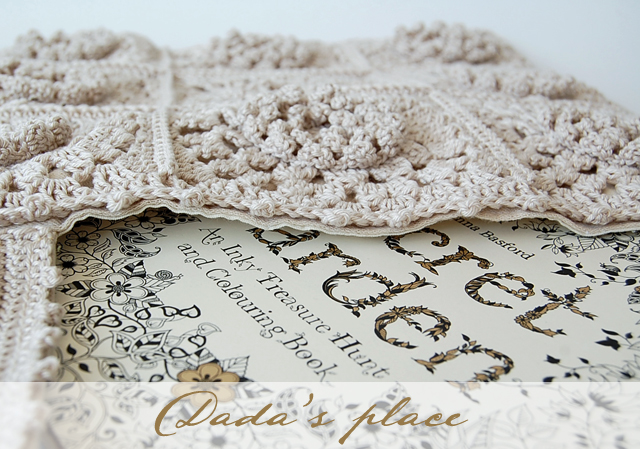 Usually I can't resist colors. But, when I made this flowery square, I had a picture of a large, simple tote bag, in send color in my head.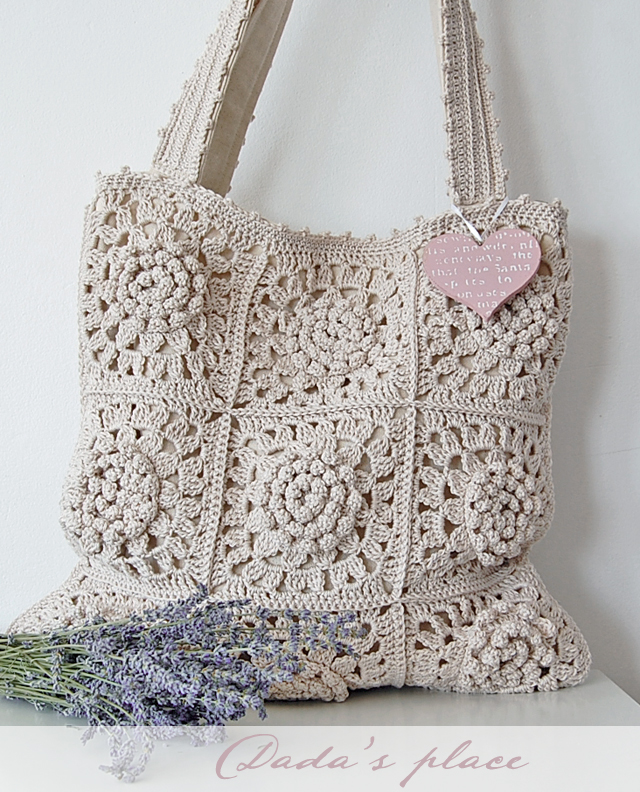 I like the rich texture of this square, and I think that it compensates the lack of color.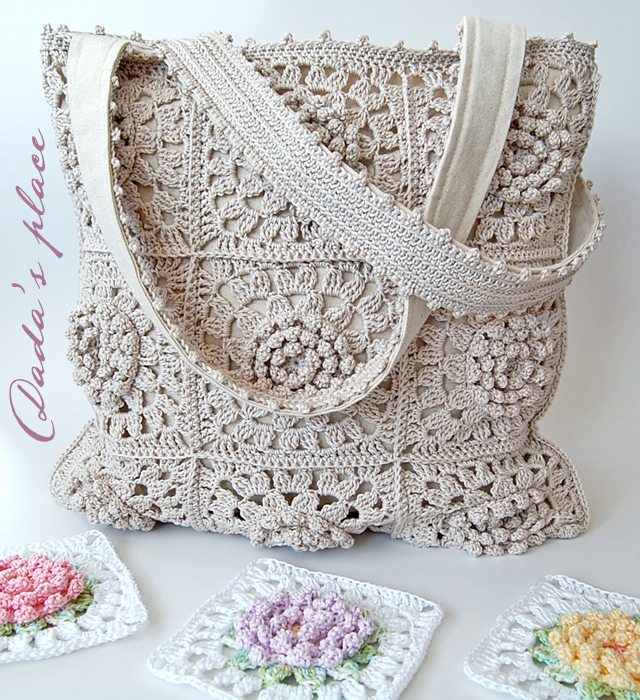 The bag is pretty big, which I really like.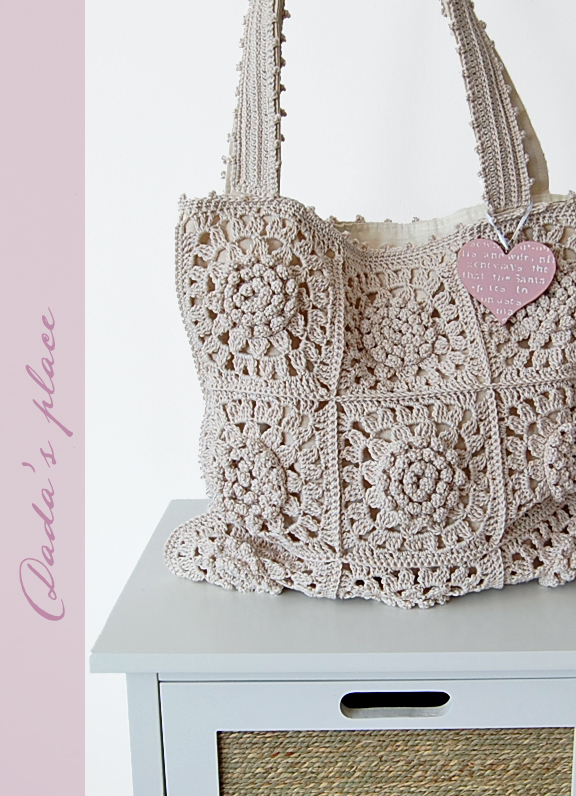 I'm going to make a pattern for this square, actually, it will be a pattern for something colorful, lavish, flowery and definitely blooming…
*
*
You can also buy the pattern in my Ravelry shop.