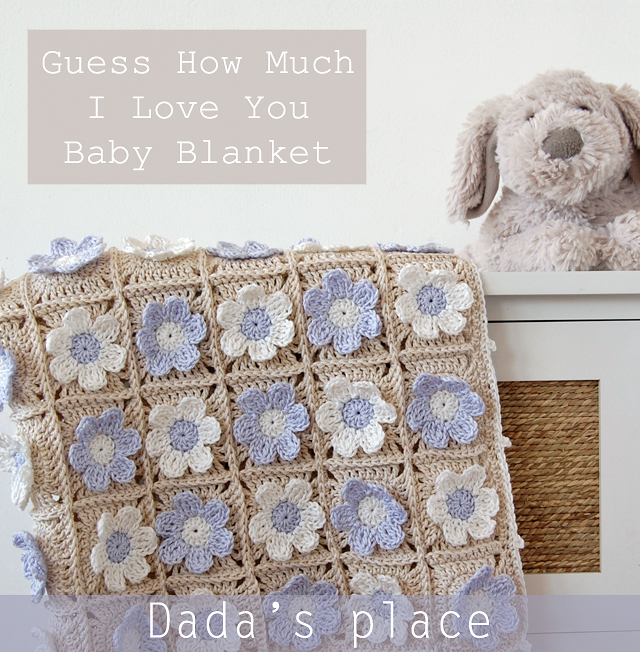 "
Guess how much I love you
" was my son's favorite book when he was little. We've read it so many times… I loved that book, too! Everything is so special in that book. The story, the illustrations, the love… Love is definitely the topic I'm very interested in recently. I like to read books about love. I've just read
"Life loves you"
by Louise Hay and Robert Holden, now I'm reading
"Loveability"
by Robert Holden. The other day when I turned on TV (which I very, very rarely do) I came across Oprah show with
Maya Angelou
(I didn't have a clue that this women had such a big and magnificent life!), who talked about the importance of Love. It seems that wherever I look I found something relating to Love (with a capital L). So, it isn't unexpectedly at all that I named this blanket "Guess How Much I Love You". Because, Love is the most important hm… if I say thing, it wouldn't cover what Love is, not in the least, so I will just say that Love is all we need. From the beginning. To the end.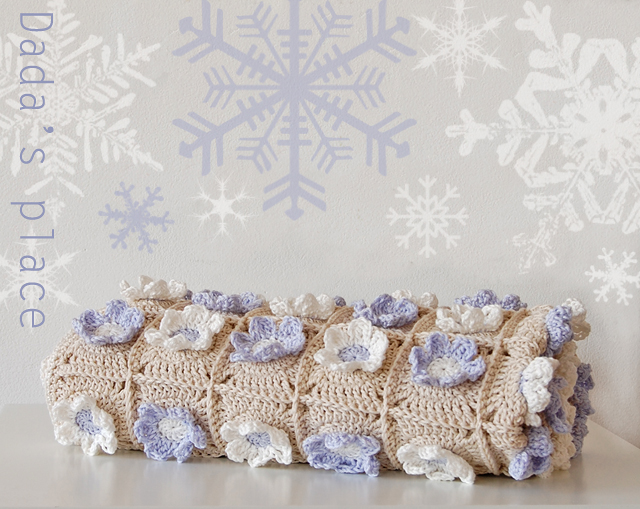 There is a story about this blanket. I'm always amazed at how things turn out unexpectedly. It seems that when it comes to creativity, she has her own will. And it seems that I always obey her will. So, the story goes … a long time ago, sometime in December last year, I made that
flowery yellow-gray scarf
. I had the intention to write down that pattern, back then, but for some reason, I didn't. Last month it crossed my mind that I could make a blanket using that little flowery granny square. I played around with the pattern, experimenting with different colors, and finally selected the winning color combination. At least I though so.The last thing I had to do before buying the yarn, was to determine how much yarn I would need for the blanket. So, I randomly grabbed three skeins of yarn from my "Tango" drawer and made 4 granny squares. And that was it! I absolutely loved how these three colors match each other. I didn't have to bother making all those squares and color combinations at all! All I had to do is to open the drawer and let the creativity make a choice. I couldn't make a better choice.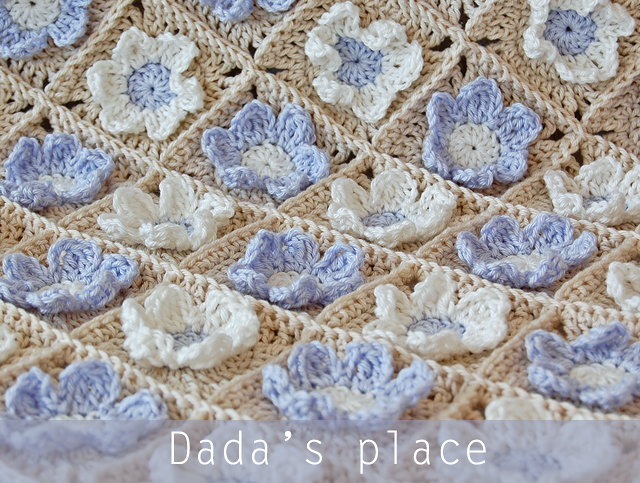 Yes, the yarn I used is "
Tango
" yarn, my favorite yarn on Earth, made by
St. George
(in Serbia), 100% cotton, which I adore, 125m/50g. I'm so grateful for that yarn! I used 3.5 mm crochet hook. This is a relatively small blanket, it's ideal for newborn babies or to use it as a stroller blanket. It measures approximately 65 x 70 cm (25,6″ x 27,5″). I joined the squares with simple crochet, and when you finish joining, the blanket will look something like this blanket above. The petals will be risen and a bit messy.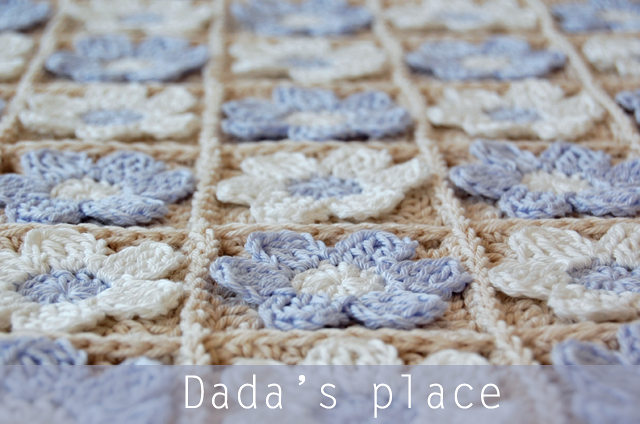 But, if you block your blanket, it will look like this blocked blanket above, neat and maybe too much perfect for my taste. But, if you use it, it will become messy and full of life again. Especially near babies.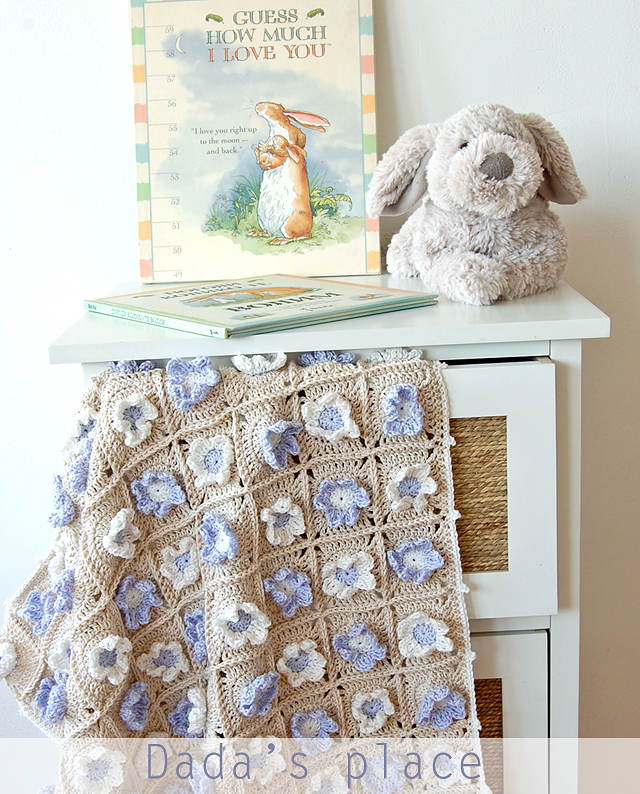 *
The pattern is now available in
Dada's place shop.
 (payment options: Credit cards & PayPal)
*
*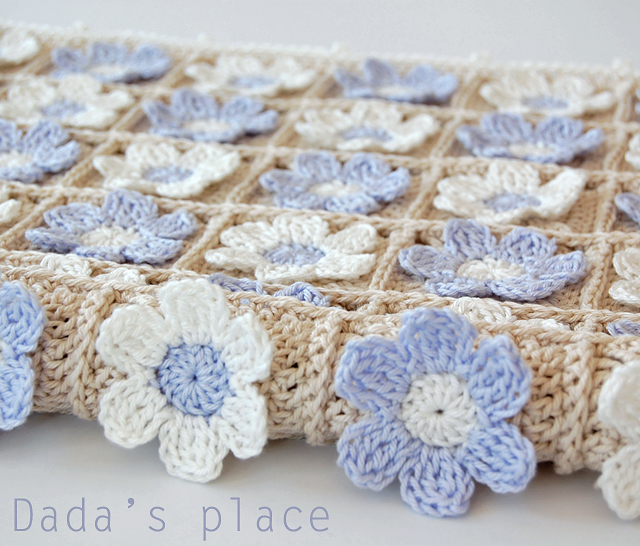 And last but not least, I wish you all happy, colorful, creative and very crafty New Year! Don't forget Love! I will season with love every single day of 2016! I recommend you to do the same!
*