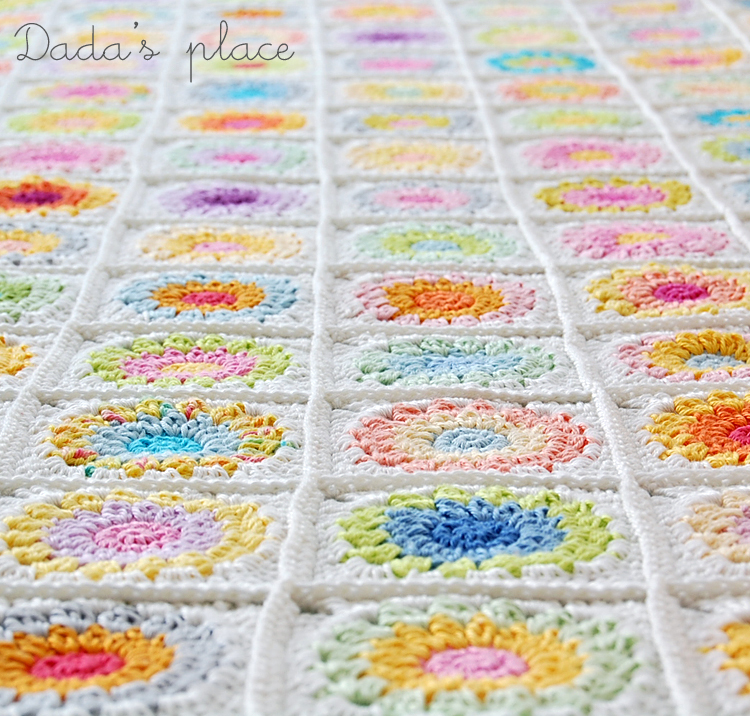 Last time I promised you the pictures of the finished blanket I had made for my son. And I finally managed to take some photos.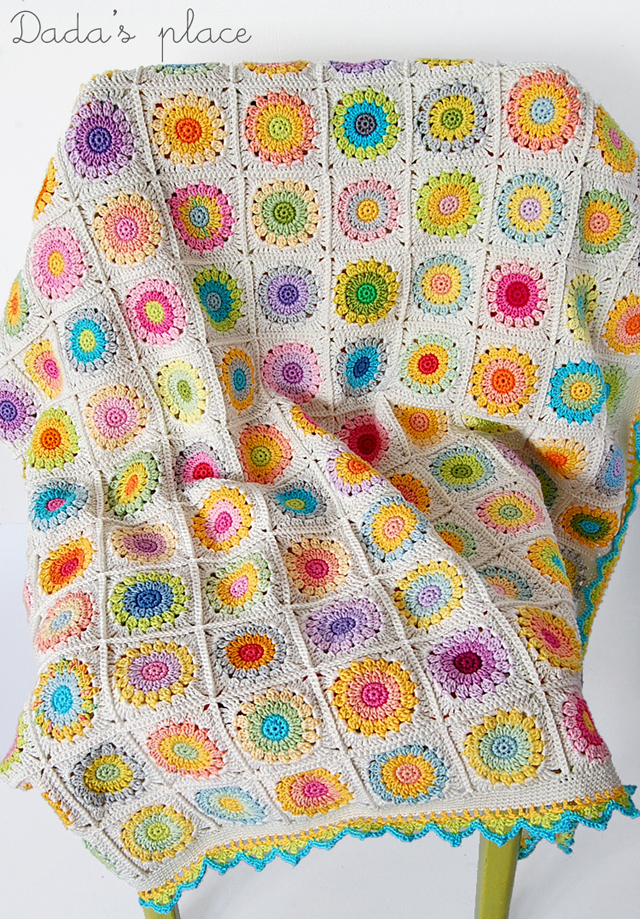 It was pretty rainy and cloudy here in the past several days, like instead of spring, autumn was coming.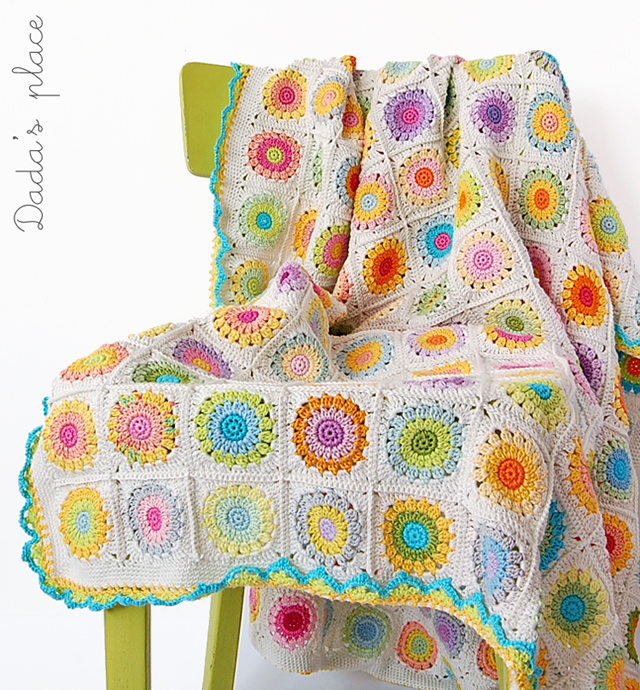 For this blanket I used one of my favorite granny squares Rosie Posie Grannie from the lovely Cherry Heart blog.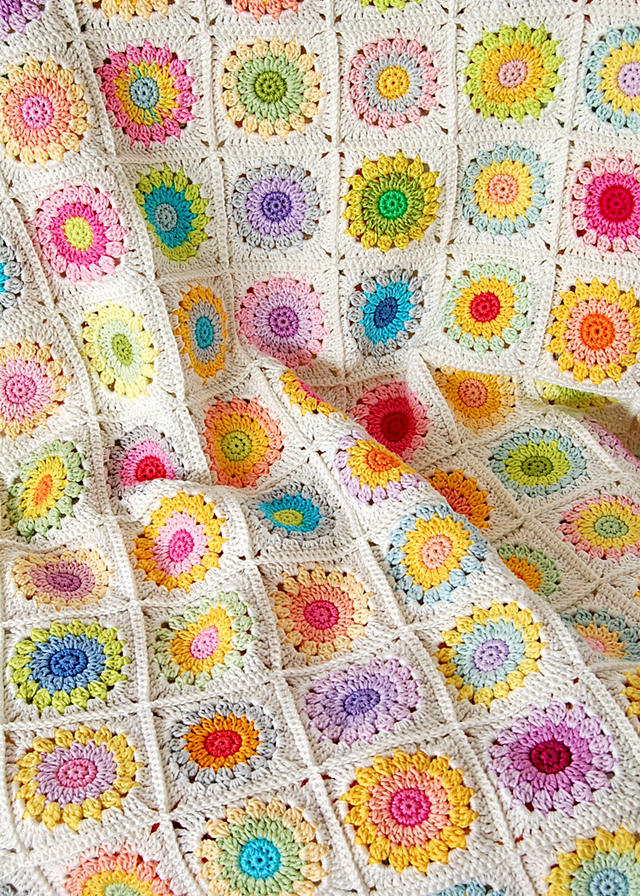 I already used this pattern several times, for this pillow, this and this.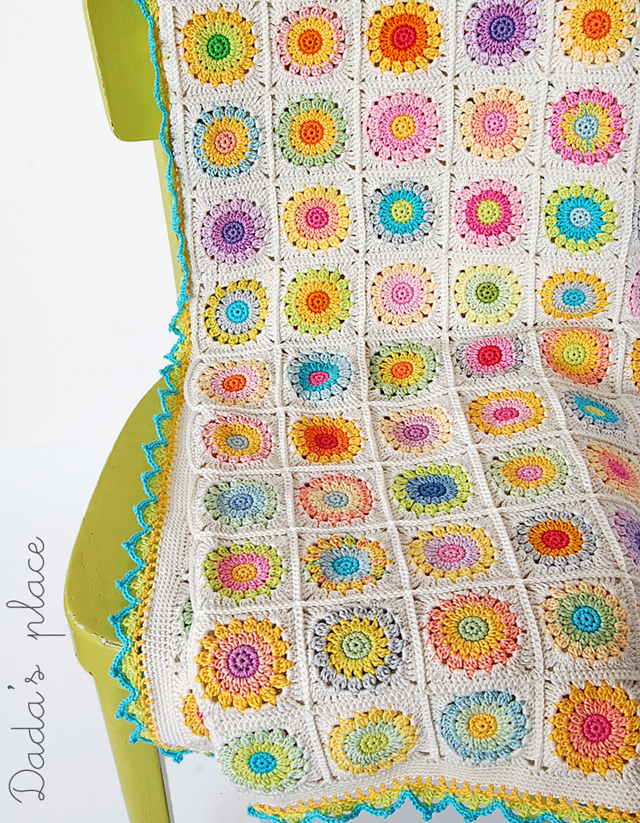 I really, really love how this blanket looks like, like pure happiness…